Looking to Outsource Order Fulfillment to a 3PL?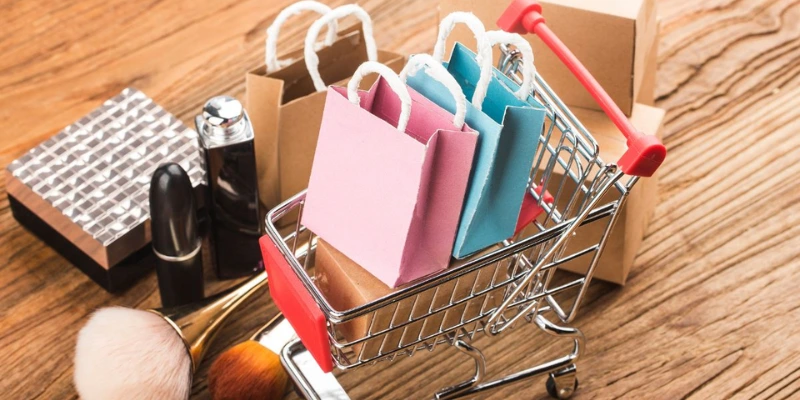 How To Fulfill eBay Orders?
Fulfilling eBay orders requires professional accuracy and attention to detail. It starts with verifying payment and shipping information before packaging the item securely for safe delivery. Buyers can enjoy a seamless shipment experience straight from your store by leveraging either an independently purchased or integrated eBay label.
When items are shipped, updating the order status and tracking information on eBay is essential. Doing this provides buyers with exceptional customer service – a fundamental part of creating an excellent reputation and empowering repeat business opportunities. To ensure that your orders get fulfilled promptly without any issues, show professionalism from start to finish!
How 3PLs Help Fulfill eBay Orders?
When an order is placed on the eBay store, the 3PL will receive a notification and begin fulfilling the order. The fulfillment companies, 3PL will pick, pack and ship the order using their chosen shipping provider and notify the customer when it has been shipped.
Inventory Management:
A 3PL can also help manage inventory levels for an e-commerce business selling on eBay. By monitoring incoming orders and keeping track of stock levels, a 3PL can help businesses avoid overselling, which can damage customer relationships.
Customer Service:
Customer service is essential to a successful e-commerce business, and 3PLs can help ensure that customer inquiries are handled correctly and promptly. 3PLs can be responsible for responding to customer inquiries and providing tracking information.
Scalability:
A 3PL can also help businesses scale their operations quickly as product demand increases. With access to more shipping options, higher capacity warehouses, and increased manpower, businesses can increase the number of orders they fulfill without investing in additional resources.
How Do 3PLs Connect With eBay?
Getting products to customers quickly and efficiently is essential for any eCommerce business. To ensure success, here's how to use third-party logistics providers to power your eBay fulfillment service.
Understanding eBay Fulfillment Services:
eBay sellers can now take advantage of convenient, quality fulfillment services that simplify shipping. From storing products in a secure center to tracking orders, packing items for customers, and handling returns management!
Partnering with a Fulfillment Provider:
eBay connects with 3PLs through fulfillment providers that meet their stringent standards. Beyond having a proven track record, these partners must have reliable technology infrastructure and outstanding customer service capabilities to cut eBay fulfillment centers.
Setting up the Integration:
A successful partnership between a 3PL and a fulfillment provider is only the first step in creating an efficient business process. To fully realize this integration, it's necessary to bridge systems like inventory management, order management, and shipping carriers.
By partnering with an approved fulfillment provider and integrating the fulfillment center and eBay, 3PLs can expand their customer base, generate new revenue streams, and improve their overall service offering.
Benefits Of Outsourcing eBay Fulfillment Needs
Working with a third-party fulfillment provider to handle your eBay needs can hugely benefit online sellers. Here are some benefits of outsourcing eBay fulfillment partner needs to a third-party fulfillment provider:
Streamlined Shipping Process:
By collaborating with eBay fulfillment specialists, sellers can easily optimize their shipping process to ensure maximum speed and accuracy. This effortless approach increases customer satisfaction while saving time and energy spent on packing orders.
Reduced Overhead Costs:
Third-party fulfillment providers provide a major advantage for eBay sellers, offering economies of scale that can significantly reduce overhead costs. The eBay seller fulfillment company provides cost savings, including packing materials, shipping expenses, and more.
Improved Customer Satisfaction:
Refrain from poor shipping service mar your customer satisfaction ratings on eBay. Leverage a third-party fulfillment provider to ensure orders are processed and shipped promptly, leaving customers satisfied with their experience.
Partnering with a third-party fulfillment provider is the key to unlocking business growth – free up the time to fetish on what you do best while leaving fast and accurate shipping and packing and shipping orders in experienced hands!
Things To Consider When Looking For A 3PL For eBay Orders
When looking for a 3PL for your eBay orders, there are several factors to consider.
Competitively Priced Logistics Solution:
Finding a competitively priced logistics solution is key to success regarding eBay orders. You'll want to research different providers to ensure you get the best service rate.
Managed Delivery:
If you need help managing the delivery of your eBay orders yourself, finding a 3PL that can do this for you is essential. Consider providers who provide managed delivery so you don't have to worry about it.
Quick and Accurate Order Fulfilment:
You want to ensure your eBay orders are fulfilled quickly and accurately. Researching different 3PLs and their fulfillment services will help you find the solution for your business.
Top 5 Options For eBay Order Fulfillment
As an eBay seller, choosing the right order fulfillment option can make all the difference in your business. Here are the top 5 options for eBay order fulfillment.
SHIPHYPE
Fulfillment by Amazon (FBA)
eBay's Global Shipping Program (GSP)
White-Glove Services
Self-Fulfillment
Considering these top 5 options for eBay order fulfillment, you can choose the one that best suits your needs and budget.
Benefits Of Choosing SHIPHYPE For eBay Fulfillment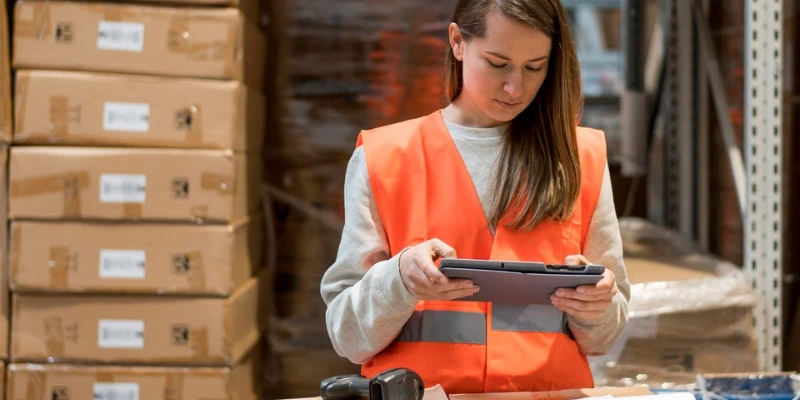 When looking for a 3PL to fulfill eBay orders, several factors must be considered. Finding the right 3PL solution can help you streamline your e-commerce operations and save money in the long run. This guide will help you determine what is best.
Fulfillment Locations:
Ensure that the 3PL you're considering offers storage and shipping locations that can adequately handle your eBay orders. Research fulfillment centers and ensure they have a good reputation for quality service, quick order turnaround, and helpful customer support.
End-to-End Services:
Ensure the 3PL you're considering offers relevant services to handle all stages of your eBay orders. These services may include storage, packaging, shipping, returns processing, and customer support. Research which companies offer these end-to-end services to ensure you get the most efficient results and cost savings.
Integrations and Automation:
Look into the technology that the 3PL is using and determine if it can integrate with your existing systems. Automation can be vital to streamlining order fulfillment, so research the available integrations.
All these factors should be considered when looking for a 3PL provider to help with your eBay orders. With this in mind, you'll be able to find the best 3PL provider for your eBay orders.
Request a quote
Fill the form below and our sales team will be in touch.
Don't like forms?
Email Us:
[email protected]