Looking to Outsource Order Fulfillment to a 3PL?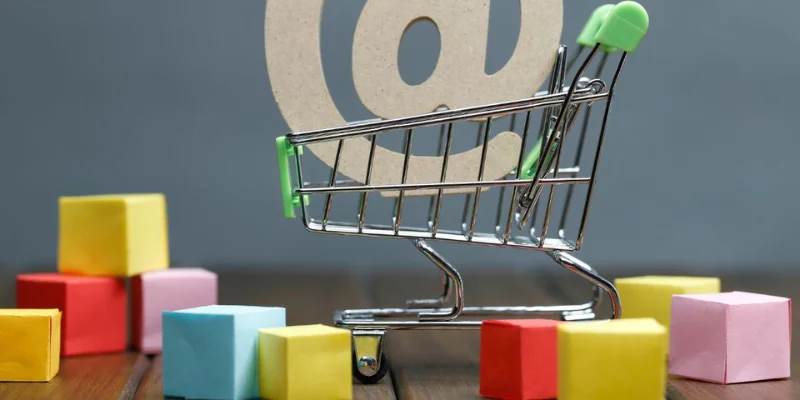 How To Fulfill Stitch Labs Orders?
Stitch Labs revolutionizes e-commerce operations by providing a comprehensive solution, giving businesses the power to automate order fulfillment and maximize efficiency. With effortless integrations with popular sales channels such as Amazon, Etsy, and Shopify, orders effortlessly enter the system – making it easier than ever for you to manage your products getting picked up in no time!
Stitch Labs is the go-to system for efficient order fulfillment, providing businesses of all sizes with powerful tools. With inventory management and streamlined returns processing, it ensures accurate stock levels and positive customer experiences – plus shipping labels and tracking information so orders sail through!
How 3PLs Help Fulfill Stitch Labs Orders?
Retailers looking to streamline their supply chain operations and save time can tap into the power of Stitch Labs order management, connecting them with dependable third-party logistics providers (3PLs) for seamless inventory control and shipping experience.
Seamless Integration:
A 3PL integrated with Stitch Labs provides retailers save time with the convenience of real-time inventory information right at their fingertips. With this resource, manual data entry is a thing of the past, and time can be saved while avoiding any chance for errors.
Inventory Management:
Retailers can keep their inventory levels under control and avoid stockouts with the help of a third-party logistics (3PL) provider. A 3PL takes care of all aspects of order fulfillment, from receiving supplies to packing orders ready for delivery.
Cost-Effective Shipping:
Retailers can benefit from the experience and connections of 3PLs to slash their shipping expenses. Through order consolidation and more efficient routes, these specialists enable retailers to get products into customers' hands sooner for less money.
How Do 3PLs Connect With Stitch Labs?
With Stitch Labs, 3PLs have the opportunity to unlock a world of innovative possibilities! Connecting with this platform allows them instant access to features like automated inventory tracking, streamlined back office operations, and more.
Integration Manager: A Key Tool for Seamless Integration
Stitch Labs has designed Integration Manager to make life simpler for 3PLs everywhere. This powerful tool makes connecting systems with Stitch a breeze – no more hassle importing important data like purchase orders, inventory levels, and sales orders!
Multiple Locations: Easily Managed Through Stitch Labs
3PLs can maximize efficiency and eliminate overselling risk with Stitch Labs! By connecting its systems to those of multiple locations, a comprehensive view of inventory levels and orders is unlocked – providing the perfect tool for optimizing productivity across all sites.
No Extra Fees: Seamless Integration Without Hidden Costs
Partnering with Stitch Labs offers 3PLs peace of mind – no extra fees or hidden costs here! With completely transparent pricing and inclusive features, it's easy to trust that the investment is worthwhile.
Benefits Of Outsourcing Stitch Labs Fulfillment Needs
Stitch Labs is the industry-leading inventory management software for running your e-commerce business smoothly. By outsourcing fulfillment needs with this innovative solution, you can experience numerous benefits and maximize success for your venture!
Cost Savings:
Let Stitch Labs take care of your fulfillment needs and save big! With expert labor, storage solutions, and shipping rates tailored to fit any budget, even small businesses can unlock maximum savings.
Increased Efficiency:
By leveraging Stitch Labs to take care of your fulfillment needs, you can dedicate more energy towards marketing and sales, unlocking the more significant potential for success. Unlock newfound efficiency and productivity with outsourced solutions!
Scalability:
Outsource your fulfillment needs with Stitch Labs to gain the advantage of convenient scalability! Geared toward busy business owners, this service ensures you can keep up when peak seasons arrive or during unexpected growth.
Better Customer Service:
Outsource to a third-party provider and upgrade your customer service! With improved accuracy, faster shipping, and more available products on the market – you'll be sure to send your customers away with satisfaction.
Things To Consider When Looking For A 3PL For Stitch Labs Orders
Finding the right 3PL partner for managing your Stitch Labs orders can be integral to sustaining and growing a successful business. Here are some key points to keep in mind during the search process:
Compatibility with Stitch Labs:
Selecting a 3PL compatible with the Stitch Labs platform ensures your operations run smoothly. Streamlining data transfer and avoiding errors or delays in order processing will keep things running without hiccups!
Shipping options:
When choosing a 3PL, explore all the shipping options available to you. From ground delivery to international transport and anything in between, identity what's essential for your business needs – then select a provider that can make it happen!
Order volume:
When selecting a 3PL for current and future needs, carefully consider their capacity, ensuring they can facilitate orders efficiently without any delays or interruptions.
When selecting a 3PL provider, understanding your business needs is critical. Finding the right fit can make all the difference in streamlining order management and propelling your business forward!
Top 5 Options For Stitch Labs Order Fulfillment
Stitch Labs is a robust order management strategy that can assist firms in streamlining their operations. Here are the top 5 options for Stitch Labs order fulfillment.
SHIPHYPE
ShipStation
ShipBob
Fulfillment by Amazon (FBA)
ShipHero
The top 5 options for Stitch Labs order fulfillment suggest various features and advantages that help businesses manage their orders more efficiently.
Benefits Of Working With SHIPHYPE As Your Fulfillment Partner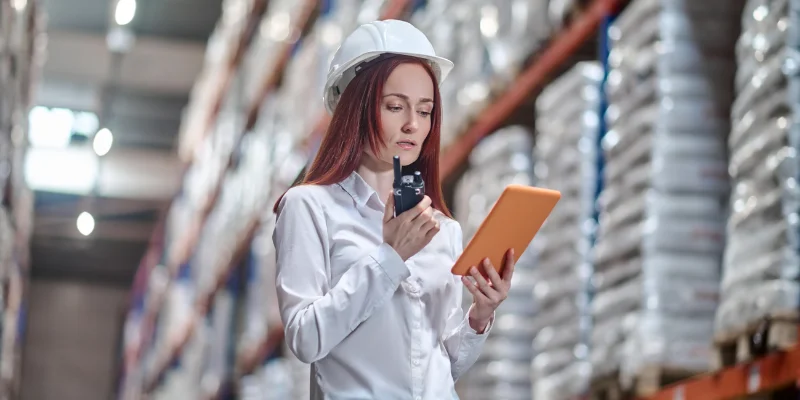 Does your business need help with fulfillment services? Look no further than SHIPHYPE. They offer reliable and efficient solutions that could be precisely what you're looking for.
Access to Multiple Fulfillment Centers:
Get products to your customers faster and cheaper with SHIPHYPE's nationwide fulfillment centers. By partnering up, you can be sure that the distance between customer and product is always minimal!
Integration with Multiple Order Sources:
With SHIPHYPE, you can easily manage your business' order fulfillment and inventory across the most popular e-commerce platforms. No more tedious manual processes – automate them to free up time for growing your success!
Advanced Analytics:
SHIPHYPE unlocks the power of data to improve your shipping better decisions. Their platform equips you with valuable information on delivery times, costs, and more so that nothing gets in the way of smooth sailing for your inventory management strategies.
By working with SHIPHYPE, you will be able to simplify your shipping procedures and save money, all while making smart decisions that can lead to the success of your business.
Request a quote
Enter your details below and we'll be in touch to learn more about your ecommerce business.
Don't like forms?
Email Us:
[email protected]