Looking to Outsource Order Fulfillment to a 3PL?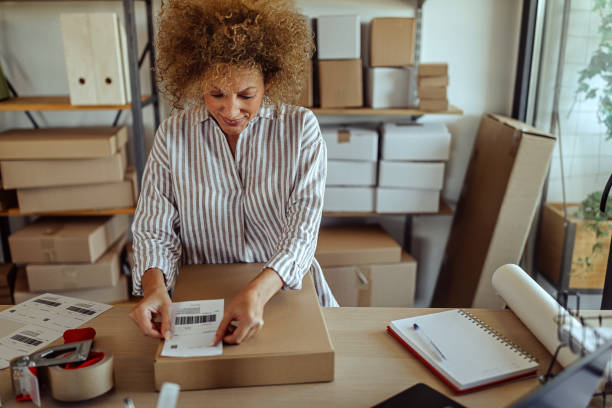 How to Fulfill Amazon Orders?
Amazon is a dominant force in the ecommerce market, and it can be difficult for a business to keep up with its ever-changing demands. To meet these challenges, many Amazon sellers have turned to third-party logistics (3PL) companies to manage their fulfillment operations.
With a third-party logistics company, businesses can access essential services for successful Amazon fulfillment, such as storage space, multiple sales channels fulfillment capabilities, order fulfillment strategies, and many more. Amazon's marketplace is very competitive, and with the help of a 3PL provider, businesses can increase their chances of success by creating an efficient fulfillment process.
How 3PLs Help Fulfill Amazon Orders
If you are a seller on amazon and need to outsource your fulfillment operations. In that case, a fulfillment center can provide the necessary services for product storage, pick and pack, order management, and shipping. Third-party logistics companies can help you scale your business with flexible solutions tailored to your needs.
Sometimes the storage and shipping costs associated with Amazon orders can be overwhelming, which is where a 3PL company comes in. You don't need to worry about fulfillment operations when you have a 3PL provider managing your business. Working with Third-party logistics companies helps you provide the following services:
Provide Multiple Channel Fulfillment
Fulfillment centers can help you create a successful multi-channel fulfillment strategy. This includes providing storage space, order optimization tools, and multiple shipping options tailored to your needs.
Order Fulfillment Services
A good 3PL provider will be able to offer efficient order fulfillment services. This includes pick and pack operations, inventory management, and streamlined shipping processes that can help you improve customer satisfaction.
Cost-Effective Shipping
A 3PL provider will be able to provide cost-effective shipping services that are tailored to meet your needs. These services will include discounts on shipping costs, route optimization, and flexible delivery options.
Inventory Management Services
A 3PL company will be able to offer you inventory management services that can help you streamline your fulfillment operations. This includes tracking and monitoring stock levels, optimizing inventory levels, and providing reliable data for forecasting purposes.
Supply Chain Management
A 3PL provider can also help you manage the supply chain. This includes setting up efficient tracking and auditing systems, providing data-driven insights to inform decisions, and managing inventory levels for optimum business growth.
How Do 3PLs Connect With Amazon?
Third-party logistics companies can connect directly with Amazon using their APIs. This allows your 3PL provider to access the necessary data for product orders, inventory management, and the shipment of goods. Your 3PL company will also be able to provide detailed reporting on the performance of your fulfillment operations so you can better understand how to optimize your business processes. To connect with a 3PL, follow the following steps:
Select your 3PL provider:
Choose a 3PL provider that meets your needs and is compatible with Amazon's API. If you are unsure, contact your 3PL provider for assistance.
Connect with Amazon
Your 3PL provider will be able to provide you with the necessary credentials to connect to Amazon's API. This includes setting up an account and providing user identification information.
Set Up Your Fulfillment Process
Once connected to Amazon, your 3PL provider can set up and manage the fulfillment process. This includes inventory management, order optimization, and shipping services.
Monitor Performance
Your 3PL company will also be able to monitor the performance of your fulfillment operations so you can optimize and improve them over time.
Working with a 3PL provider can blow your amazon business out of the water. SHIPHYPE 3PL Fulfillment services provide you with the best of 3rd party logistic services to help improve your amazon business.
Benefits of Outsourcing Amazon Fulfillment Needs
Ecommerce business or Amazon sellers can get many benefits by outsourcing their fulfillment needs to a 3PL provider. Whether you are a startup or a professional Amazon seller, you can get the following benefits from a 3PL provider:
Time Saving
Outsourcing fulfillment to a 3PL provider allows you to save time by focusing on other aspects of your business, such as marketing and customer service. It also frees up internal resources so they can be used more effectively.
Increase Customer Satisfaction
A 3PL provider can help you increase customer satisfaction by providing a faster, more efficient delivery service. This will help you generate more sales and improve your reputation in the marketplace.
Cost Reduction
Outsourcing fulfillment to a 3PL provider can also help reduce costs. This includes savings on shipping costs, inventory management, and other operational expenses.
Scale Your Business
Using a 3PL provider allows you to scale your business quickly and efficiently. This includes expanding into new markets, introducing new products, and launching promotional campaigns easily.
Overall, utilizing the services of a third-party logistics provider can help any e-commerce or Amazon seller take their business to the next level. You can optimize your fulfillment operations and maximize profits by leveraging their expertise and resources.
Things To Consider When looking for a 3PL for Amazon Orders
Several key factors must be considered when looking for a 3PL provider for your Amazon orders.
Reliability & Reputation
Choosing a 3PL provider with a good reputation and proven track record is critical. This will help ensure that your orders are fulfilled efficiently and cost-effectively.
Shipping Services
Look for a 3PL provider that offers flexible shipping services so you can reach your customers promptly. Many 3PL providers offer same-day and next-day shipping services and international delivery options.
Advanced Technology
Choose a 3PL provider with advanced technology and automated solutions. This includes enterprise resource planning (ERP) software and warehouse management systems (WMS).
Customer Support
Ensure that the 3PL provider offers excellent customer service at all times. This should include an easy-to-use website, knowledgeable staff, and quick response times.
Finding a reliable 3PL provider for your Amazon orders ensures that your business runs smoothly and efficiently. This will help you maximize profits and meet customer expectations.
Top 5 Options for Amazon Order Fulfillment
Finding the right 3PL provider for your Amazon orders can be daunting. To help you make an informed decision, here are five of the best options for Amazon order fulfillment:
SHIPHYPE
Amazon Fulfillment
Shipwire
Flexport
UPS Fulfillment Services
These five options are the best providers for Amazon order fulfillment.
Why Choose SHIPHYPE As Your Fulfillment Partner?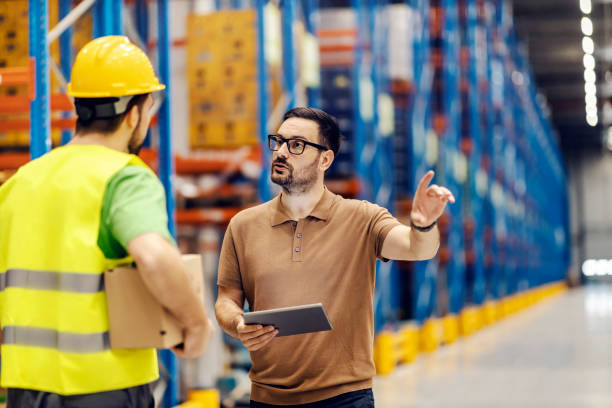 SHIPHYPE is a trusted 3PL for Amazon sellers. We offer a comprehensive suite of services that allow Amazon sellers to outsource their order fulfillment and shipping needs, making it easy and cost-effective to run their business.
Our team of experienced professionals has extensive knowledge in the 3PL industry and is dedicated to providing superior customer service. We provide an array of features and services, which include:
Automated Order Fulfillment
We take the hassle out of manual order processing by providing a fully automated system that allows you to quickly and efficiently fulfill orders. SHIPHYPE also offers a built-in inventory management system to help you keep track of your stock levels.
Scalability
With SHIPHYPE, you can easily scale up or down as needed with no long-term contracts or minimums. We also offer real-time updates, so you never miss an order and are always one step ahead.
Global Shipping
We work with global carriers and offer discounted shipping rates for international orders. Plus, our network of warehouses in the US and Canada allows us to ship items to customers worldwide quickly.
Competitive Pricing
SHIPHYPE offers competitive pricing on all fulfillment services, including order processing, pick and pack, inventory management, and shipping. Plus, our transparent pricing model makes it easy to understand the cost of each service so you can always budget for your fulfillment needs.
At SHIPHYPE, we understand the importance of order fulfillment and shipping for Amazon sellers. We strive to provide an efficient and cost-effective solution so that you can focus on growing your business. Contact us today to learn more about our 3PL services and why we are the perfect fulfillment partner for your eCommerce store.
Request a quote
Fill the form below and our sales team will be in touch.
Don't like forms?
Email Us:
[email protected]