Looking to Outsource Order Fulfillment to a 3PL?
Things To Consider When Shipping Specialty Goods
Streamline your business processes by choosing a 3PL partner for B2C and B2B businesses. A 3PL provider can provide you with product handling, storage, freight forwarding, and the ability to accommodate large orders from overseas and unload shipping containers. All these services make it easier for you to manage your business more efficiently. With your trusted 3PL partner, you have access to all the necessary tools to help guarantee success.
Specialty goods hold a unique set of challenges when shipping them. The 3PL provider must understand the different requirements for each item and what needs to be done to consider safety and quality control measures. SHIPHYPE offers the best logistics services and provides customized solutions for every customer to ensure their specialty goods are safely shipped. Additionally, we provide freight forwarding services and have warehouse locations worldwide to ensure your goods reach their destination on time. Some things that need to consider before shipping specialty goods include the following:
Legal Requirements
If your specialty goods include hazardous materials, you may need to meet certain legal requirements or obtain specific permits. You should have all the necessary documentation before shipping any such goods. SHIPHYPE provides customers with the paperwork and permits required for shipping specialty goods.
Shipping And Packaging Costs
Analyze and compare different options for cost-effectively shipping your specialty goods. This can include looking into freight forwarding services and using third-party logistics companies that can provide more reliable shipping solutions.
Taxes And Duties
The large size package usually requires more taxes and duties. Research the applicable taxes or customs duty for each country you are shipping to estimate your final cost accurately. If you are unsure, SHIPHYPE can assist with these costs.
Customs Clearance
A fulfillment provider will be necessary for global or international shipping to guarantee smooth customs clearance. At SHIPHYPE, our team of international logistics experts can guide you through the entire process and ensure that your goods arrive at their destination on time.
If you are a small business owner or running your e-commerce business, SHIPHYPE is here to help you with all your logistics needs. We provide quality customer service and offer the best shipping solutions for businesses of all sizes. As a fulfillment provider, we have relationships with all the major retailers and can accommodate small and large orders.
Importance of Finding a 3PL that Specializes in Shipping Speciality Goods
Outsourcing logistics services can help you stay ahead of the competition by streamlining your inventory management, delivery speed, and order fulfillment process. It also helps reduce shipping costs and increase customer satisfaction with quality customer service.
When looking for a third-party logistics provider to handle specialty goods, ensure they have experience in this field and can provide you with the right tools to guarantee success. Some of the benefits of finding a third-party logistics provider to ship specialty goods, including
Enhance Your Brand
Specialty goods require special care and attention when shipping them, and having a reliable third-party logistics provider ensures that your products are handled with utmost care and arrive on time. This helps to build customer confidence in your brand and increase repeat purchases.
Optimized Inventory
Working with experienced fulfillment services can help you optimize inventory management by providing the right tools to track and manage your inventory. This helps you avoid costly stockouts or overstocking, which can lead to product damage and lost revenues.
Supply Chain Management
Finding a 3PL provider to handle your specialty goods is integral to the supply chain process. An experienced third-party logistics provider can provide the necessary tools and resources to ensure your goods are shipped quickly, safely, and accurately. They also help improve order accuracy and reduce shipping costs for improved profitability.
Multiple Warehouse Locations
Many 3PL providers have multiple warehouse space worldwide, making shipping your specialty goods to customers in different countries easier. They can handle the packaging and delivery of these items while you focus on other aspects of running your business.
Improved Customer Service
A 3PL provider specializes in providing quality customer service for specialty goods, so they are well-versed in handling any issues that may arise during shipment. This helps reduce shipping delays and ensures customers receive their orders on time.
At SHIPHYPE, we offer the best solutions for specialty goods shipping and provide businesses of all sizes with efficient logistics services. We understand the importance of finding the right 3PL partner and strive to help our customers succeed by providing many benefits.
Why Choose SHIPHYPE As Your Fulfillment Partner?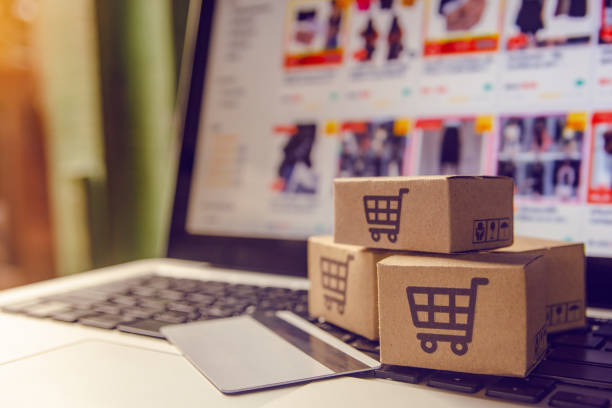 All major retailers or wholesalers of specialty goods know how critical having a reliable 3PL partner is. SHIPHYPE offers a comprehensive range of specialty services for the storage, picking and packing, shipping, returns, and inventory management of specialty goods.SHIPHYPE provides the ultimate customer experience with its state-of-the-art fulfillment centers and facilities that handle delicate goods with utmost care and precision.
Managing the entire supply chain process is very hectic, so we offer complete end-to-end solutions for business consulting tailored to your specific needs. Our highly skilled personnel and advanced technology team streamline the entire process so you can focus on what matters most: your customers. Our fulfillment services for specialty goods include:
Real-Time Tracking
We don't work at odd hours, but we give real-time tracking updates to our customers so that they can track their orders most conveniently. We understand how important it is for businesses to ensure timely delivery, and SHIPHYPE provides accurate information about order status at all times.
High-quality Storage Facilities
Our secure warehouses are equipped with advanced security systems and temperature control features to ensure the quality and safety of your specialty goods. We ensure that your products are stored in optimal conditions, ensuring their longevity and freshness for a longer period.
Cost-effective Solutions
Our efficient processes allow us to offer cost-efficient solutions for our customers so they can save on operational costs without compromising on quality. Our team also provides customized solutions that fit your budget and meet all your operational requirements.
Customer Service
Our customer service team is always available to answer any of your queries and provide assistance whenever needed. We strive to ensure complete customer satisfaction with our fast, efficient, and reliable services.
We understand the importance of having a reliable 3PL partner to ensure the smooth operation of your supply chain process. By choosing SHIPHYPE as your 3PL provider, you can rest assured that all your specialty goods will be handled with utmost care and precision. Get in touch today to learn more about how we can help you.
Request a quote
Fill the form below and our sales team will be in touch.
Don't like forms?
Email Us:
[email protected]