Looking to Outsource Order Fulfillment to a 3PL?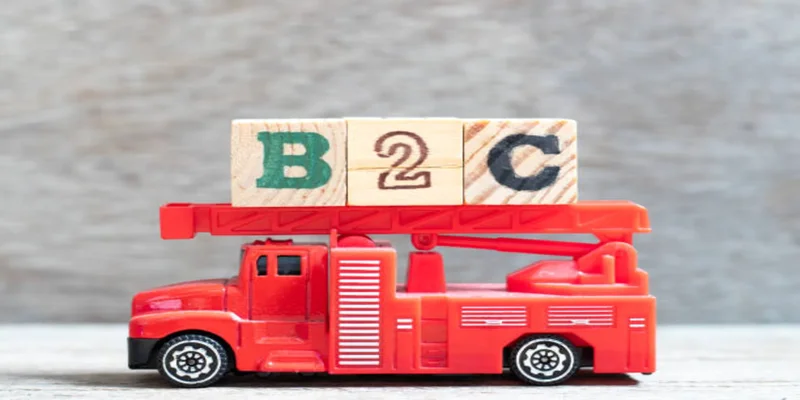 Advantages of Using a 3PL That Specializes In B2C Fulfillment In Ontario
Third-party logistics services are great for businesses outsourcing their B2C fulfillment operations in Ontario. When you use a 3PL fulfillment center, you entrust your order fulfillment needs to an industry leader that can guarantee customer satisfaction and efficient cost control. eCommerce businesses can benefit from the expertise of a 3PL in many ways, such as:
Increased Flexibility
Third-party logistics solutions are built to grow with you and respond quickly to changes in order volume. With on-demand scalability, you never have to worry about overstocking inventory or costly downtime.
Supply Chain Consulting
A 3PL can provide valuable insights into your supply chain and help you find new areas to save on costs, improve efficiency, and increase customer satisfaction. If any issues arise during the supply chain process, they can help you create a plan to resolve them quickly.
Transportation Services
3PLs are well-versed in transportation and can help you manage your shipments from point A to point B. Whether you need air freight or ocean cargo, a 3PL can provide competitive rates for shipping services. Furthermore, they can also coordinate the pickup and delivery of goods promptly.
Warehousing Services
A third-party logistics company can manage your warehousing needs, such as storage, inventory management, packaging and labeling, order fulfillment, and more. Their experienced staff will ensure that products are stored safely and securely in the warehouse and are properly inventoried. They will also help you develop efficient systems to streamline the warehousing process, helping you reduce costs and improve customer service.
Benefits of Working With A B2C Fulfillment Provider in Ontario
B2C fulfillment services allow businesses to focus on their core competencies and outsource the other aspects of order fulfillment. This increases efficiency and cost savings, allowing you to serve your customers better.
Streamlining the process can reduce the time it takes for orders to be processed and shipped, resulting in faster delivery times and higher customer satisfaction. Working with a B2C fulfillment provider in Ontario also helps you:
Access A Wider Array of Resources
Working with a fulfillment company gives you access to additional resources and equipment to help reduce order processing costs. For example, large-scale warehouses are often used for storing and shipping orders, so you won't have to invest in additional space or staff.
Maximize Inventory Control
You can maximize control over your products by outsourcing your inventory management to a provider. Fulfillment providers can provide real-time inventory tracking and data analysis to ensure accurate product counts, optimize order fulfillment times and reduce errors.
Provide Valuable Insights
Fulfillment providers can also provide valuable insights into your customer base and order trends. They can help you identify and target new customers and develop better strategies to serve existing ones. This can help drive sales and foster growth in the long run.
SHIPHYPE offers a variety of fulfillment solutions designed to meet the needs of businesses of all sizes. Our team can help you streamline your inventory management processes and optimize order fulfillment times, all while providing essential insights into customer behavior to help you make better decisions for your business.
Services Offered By 3PL Companies In Ontario
Many centers in Ontario offer various businesses to get their products out the door quickly and efficiently. Each business has different needs and requirements, so finding the right 3PL company to fulfill your orders efficiently is important.
SHIPHYPE helps you use cutting-edge technology and streamlined operations for accurate eCommerce order fulfillment, inventory control systems, and distribution services. The services that 3PL companies in Ontario offer include the following:
Order Fulfillment & Logistics
Many 3PL companies in Ontario provide order fulfillment services, including pick, pack, and ship operations. This includes managing the inventory, packaging individual orders, shipping them to customers, and tracking deliveries.
Warehousing & Distribution Services
These companies also offer warehousing and distribution services. This includes receiving and storing goods, palletizing them for easy transport, and cross-docking services to ensure efficient delivery of your products.
Freight Management & Transportation Services
Whether you need a truckload or LTL services, 3PL companies provide freight management and transportation services to get your products from point A to point B. They will help you select the most cost-effective carriers, arrange pickup and delivery of your goods, and ensure timely and efficient shipping.
Returns Management Services
Finally, 3PLs also offer returns management services to handle all returned products that are sent back to their warehouse. This includes inspecting returns, sorting them according to condition and issue resolution, and restocking products into inventory. By outsourcing returns management services to a 3PL provider, you can save time and money while simplifying dealing with returned items.
Things To Consider When Looking For B2C Fulfillment Provider In Ontario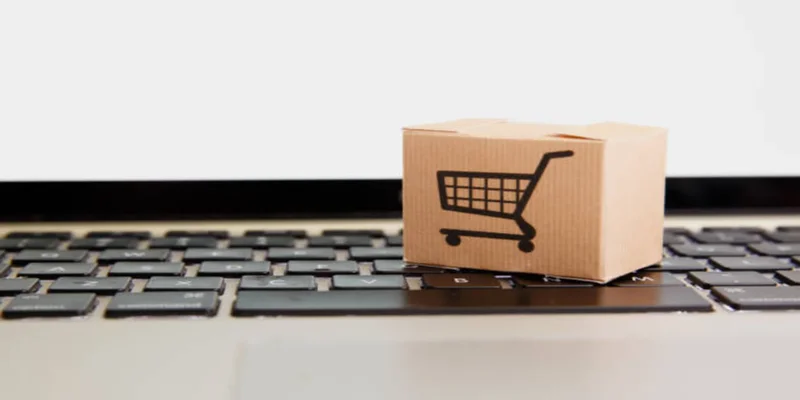 Searching for the right company to partner with can be overwhelming, but there are a few key points you should take into account:
Location
It is very obvious that the closer your 3PL partner is to you, the better. This will reduce shipping costs and improve delivery times, benefiting both you and your customers.
Flexibility
Look for a company that can adapt to your ever-changing needs and business environment. The right 3PL should be able to scale up or down as needed, provide custom solutions, and offer a wide variety of services, including shipping, storage, order fulfillment, and product returns.
Experience
You want to ensure the 3PL you choose has experience in B2C e-commerce order fulfillment. Look for companies with an established track record of providing quality service and delivery times.
Communication
It's important to find a 3PL with a strong communication focus. Look for an easy-to-use platform to keep track of orders, stay up-to-date on inventory levels, and access real-time tracking information. Also, ensure the company provides superior customer service should any issues arise.
Technology
Advanced technology is essential for order fulfillment and logistics success, so ensure the third-party logistics provider you choose has a robust system. Look for one that utilizes automated processes like barcode scanning and RFID tracking to provide accurate picking, packing, and shipping of orders.
SHIPHYPE is the industry leader in order fulfillment and logistics, with an advanced system that offers real-time tracking information and inventory monitoring to keep you informed of any changes.
Why Choose SHIPHYPE As Your B2C Fulfillment Provider In Ontario?
The market has many companies that provide e-commerce fulfillment, but none offer the service and dependability that SHIPHYPE provides. We only use experienced staff with a keen eye for detail, so you can be sure your orders are prepared correctly and shipped quickly.
Our sophisticated tracking system, real-time inventory monitoring, and barcode scanning capabilities will ensure that all your orders are accurately processed and delivered on time. The top-notch reason to choose SHIPHYPE includes the following:
Equipped Fulfillment Centers
Your e-commerce products will be handled carefully in one of our well-equipped fulfillment centers. Our warehouses have the latest tools and technology to ensure efficient order processing and delivery.
Tremendous Scalability
Whether you have 10 or 100 orders a day, SHIPHYPE can easily handle it. Our on-demand technology and scalable solutions allow us to expand quickly and meet growing customer demand.
Competitive Pricing
We offer one of the most competitive rates in the industry. Our automated pricing engine will ensure you get the best rate for every shipment.
Seamless Integration
Our API is easy to use, and our suite of tools makes it simple to integrate your e-commerce business with SHIPHYPE. You can start shipping quickly and easily without any hassle.
If you want a reliable shipping solution to grow your business, SHIPHYPE is the perfect choice. We offer an easy-to-use platform, competitive rates, and unparalleled customer service. Start shipping today with SHIPHYPE!
Request a quote
Fill the form below and our sales team will be in touch.
Don't like forms?
Email Us:
[email protected]