Looking to Outsource Order Fulfillment to a 3PL?
Things To Consider When Shipping Baby Products:
Baby products are unlike any other product you might ship and require special handling. Whether you are selling packaged baby food, body care products, accessories for feeding, or breastfeeding equipment, you must choose a fulfillment company that understands the unique packaging requirements for these items.
At SHIPHYPE, we specialize in baby product fulfillment and offer several solutions to meet your needs. Whether you want to reach the global market or ship within the US, we have you covered with major carriers and cost-effective shipping solutions. But before shipping baby products, you should consider a few things.
Special Packaging
Baby products require special packaging to ensure they arrive safely at their destination. Many baby product suppliers offer special packaging options, like padded envelopes or labeled boxes for fragile items such as feeding accessories and piggy banks. Choosing the right packaging for your products is important to protect them and ensure they remain safe during transit. SHIPHYPE can help you select the best packaging option.
Taxes And Fees
It is also important to consider taxes and fees when shipping baby products. Some states or countries may require special taxes or fees for items like body care products or food. Make sure you research the local laws in the area where you are shipping so that you are aware of any additional charges that could apply. SHIPHYPE can help you understand and prepare for any additional taxes or fees you might need to pay.
Marketing Inserts
It is also a good idea to consider including marketing inserts in your packages, as they can effectively attract repeat business. With SHIPHYPE's commitment to customer service, we will help you ensure these are included in all packages, ensuring your customers get the most out of their purchases.
Package Size
You should take into account the size of the package when shipping baby products. This will help you assess how much it costs to ship and ensure you select cost-effective options for your customers. SHIPHYPE offers discounts on bulk orders, so check with us before deciding.
Temperature Sensitivity
Another important thing to consider is temperature sensitivity when shipping baby products. Some items, such as food, may require specific temperatures for transportation and storage. Make sure you research the item and find out what temperature regulations must be followed so that your customers receive quality items in perfect condition.
At SHIPHYPE, we take pride in our baby product fulfillment solutions. We offer special packaging, shipping discounts, and fast order processing to attract more customers. If you are new to shipping baby products, our team of experts is here to help you every step of the way.
Products We Fulfill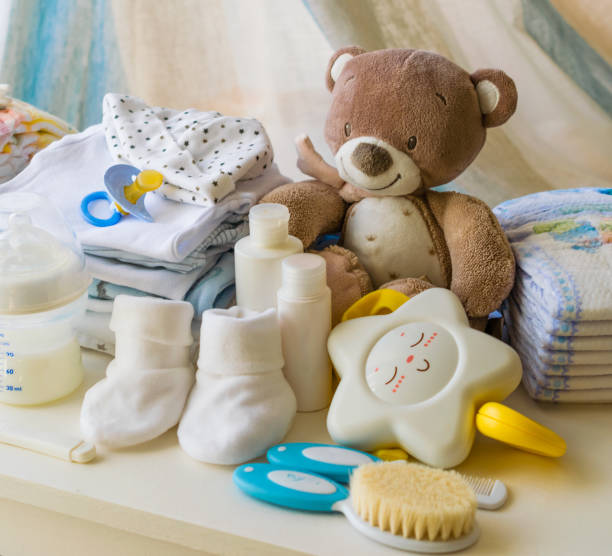 SHIPHYPE is not limited to just fulfilling orders for baby products. We also fulfill orders for packaged baby food, shipping costs, and more. We ensure that all of our customer's needs are met regarding their baby product fulfillment.
At SHIPHYPE, we understand the importance of getting your order right regarding baby products. That's why we ensure that each order is packaged and shipped with the utmost care. We offer fulfillment services for the following baby products:
Car Seats And Accessories
Our fulfillment process ensures that all car seats and accessories are securely packaged and shipped, so they arrive on time and without damage. We also offer special packaging and shipping discounts for bulk orders of car seats, strollers, and other items.
Bathing And Skin Care
If your store sells baby items, our fulfillment process is perfect for you. We package and ship all kinds of baby body care products, including special formulas for sensitive skin and organic products. With our competitive prices, you can be sure your customers will get the best products available at an affordable price.
Diapers And Napkins
The order fulfillment process for diapers and napkins is incredibly important as these items need to be delivered in perfect condition. We use the best materials and packing methods to ensure that all diapers and napkins are secured during transit.
Clothing
SHIPHYPE provides order fulfillment services for infant and toddler clothing, ensuring that each piece of clothing is securely packaged and shipped. We also offer special discounts on bulk clothing orders, so you can save money while providing your customers with the best products available.
Toys And Gifts
We also provide order fulfillment services for baby toys and gifts. Whether a stuffed animal, a board game, or something else, we ensure that each item is securely packaged and shipped in time for the big day. Toys and gifts ensure your customers get the perfect surprise for their little ones.
Why Choose SHIPHYPE?
At SHIPHYPE, we go above and beyond regarding ordering fulfillment. Our goal is to provide the best customer service in the business, so you can rest assured that each order will be handled with care and professionalism.
Order Accuracy
We understand that when it comes to ordering baby products, accuracy is key. That's why our customer service representatives take extra care with each order, so nothing gets overlooked or forgotten. We double-check to ensure everything meets your specifications before shipping the order.
On-time Delivery
We guarantee on-time delivery, so you don't have to worry about anything arriving late and having to scramble. We have streamlined processes that ensure orders are packed, shipped, and delivered as quickly as possible.
Affordable Pricing
Are you stressed about the cost of ordering baby products? Don't be! We offer some of the most competitive prices on baby items, allowing you to get what you need without breaking the bank. We also offer bulk orders and discounts so that you can save even more.
Return Processing
If something doesn't meet your standards or needs to be returned, we can make it happen. Our team of customer service representatives is ready and willing to help if you have any issues with an order. We'll take care of the return processing quickly so you can get back on track in no time.
SHIPHYPE takes great pride in providing excellent customer service that you can rely on. Be it the accuracy of orders, timely delivery, or unbeatable prices; we have everything to fulfill all your needs for baby products! Get in touch with us now and discover the amazing services SHIPHYPE has to offer!
Request a quote
Fill the form below and our sales team will be in touch.
Don't like forms?
Email Us:
[email protected]