Looking to Outsource Order Fulfillment to a 3PL?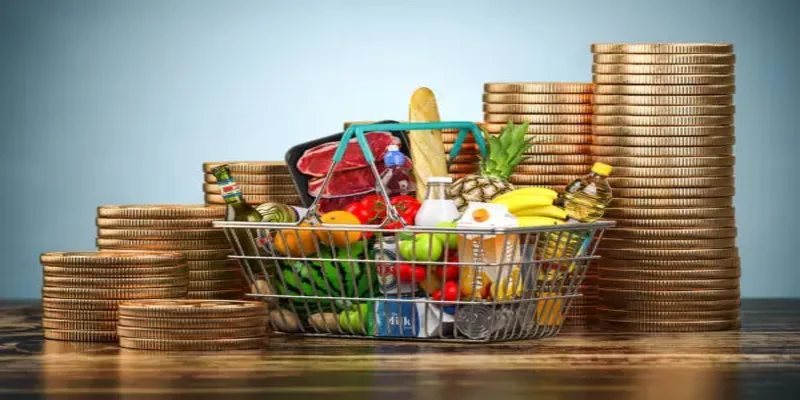 Things To Consider When Shipping Edible Products
According to a recent report by Google, the search query for e-commerce "food delivery" has increased by over 100%. Additionally, online grocery sales are predicted to grow by 40% in 2020. Due to the COVID-19 outbreak, consumers have started depending on e-commerce businesses to deliver their food and drinks. It's no wonder that direct-to-consumer (DTC) brands selling food and beverages are experiencing a quick surge in demand. Food and beverage industry players need to use efficient and effective methods for shipping food and beverage orders.
One solution is to partner with a third-party logistics (3PL) provider specializing in food and beverage fulfillment services. For companies that don't want to invest in their supply chain, SHIPHYPE is an incredible choice. We provide transportation services and warehousing for edible products such as beverages, sauces, snacks, and more. But before shipping edible products, there are some things that you need to know. These include:
Legal Documentation
Food products and eCommerce businesses must abide by legal documentation and regulations such as FDA-approved labels, sanitary certifications from local bodies, etc. SHIPHYPE will help you procure all the necessary documents for shipping food and beverage products.
Temperature Control
Food items such as dairy, meat, fish, frozen foods, and other related products must be stored at a certain temperature to maintain their freshness during transportation. Our refrigerated warehouses are designed to ensure that temperatures stay optimal throughout shipment.
Customs Clearance
Some food items such as nuts, seeds, and vegetable oils require special permits from the local authority as they cross international boundaries. An experienced 3PL provider can help you get all the necessary documents for customs clearance easily. SHIPHYPE truly understands the importance of food safety, and we are well-equipped to handle any needs for food warehousing.
With our help, food and beverage companies can improve customer service by providing timely and accurate deliveries. We take extra care when shipping edible products so that our clients have a seamless experience.
Products We Fulfill
The convenience of having food, groceries, and beverages delivered to one's doorstep within a few hours of placing an order is undeniable. The rise of online food and beverage shopping has made it possible to receive great cocktails and amazing foods and complete grocery orders without venturing outside.
Although this benefits businesses and consumers in the eCommerce industry, there are inherent challenges in the food and beverage fulfillment process. E-commerce food marketplaces can trust SHIPHYPE to help with the fulfillment of their food and beverage fulfillment orders. We specialize in the following products:
Beverages
The food logistics process for beverages is complex due to their fragile nature. This means that they need special care while being shipped and stored. With our 3PL services, you can be sure that all your beverage orders will reach customers in excellent condition.
Snacks
We understand the importance of maintaining freshness when it comes to snacks. Our warehouses are designed to keep the temperature and humidity at optimal levels. This ensures that all orders reach customers in their freshest state.
Sauces
We help food marketplaces with the safe warehousing and delivery of sauces. Our custom packaging solutions enable us to store sauces safely while they are shipped. For food supply chain needs, SHIPHYPE is a perfect choice.
Condiments
Many food and beverage product dealers require the secure storage and transportation of condiments such as pickles, jams, etc. Our 3PL services ensure that these products reach customers in their original flavor and texture.
Dairy & Frozen Foods
Some dairy products and frozen foods have a short shelf-life. We provide temperature-controlled warehousing to ensure all orders are stored safely so customers can enjoy freshness during delivery.
Oils & Spices
Oils and spices need special care while being stored and shipped. With our custom packaging solutions, you can be assured of the safe delivery of your orders.
We offer complete warehousing and delivery services for food, grocery, and beverage products. Our team is well-equipped to handle any needs for food logistics. We understand the importance of food safety and take extra care when shipping edible products so the customer's tremendous experience.
Benefits Of Working With SHIPHYPE As Your Fulfillment Partner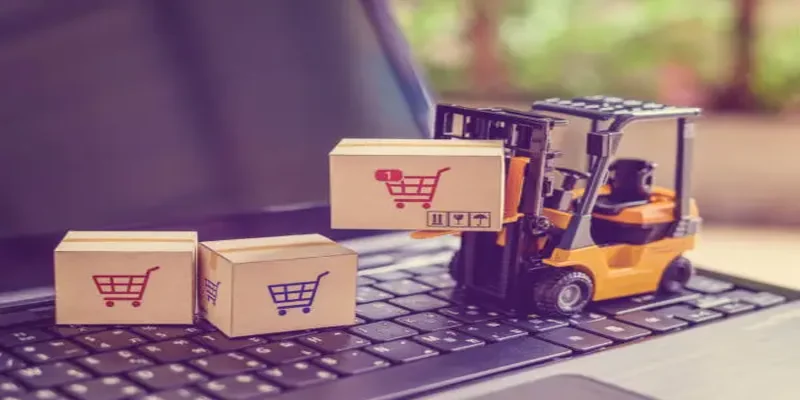 Every eCommerce business, whether small or large, understands the importance of a reliable and efficient food fulfillment partner. SHIPHYPE is one the leading 3PL providers in the market today.
With a team of competent staff and a complete set of resources, we can provide you with the best service possible. Here are some of the key benefits of working with SHIPHYPE for your food fulfillment needs:
Quick Delivery With Minimal Damage
We make sure that all your orders are processed and shipped out quickly. With our advanced tracking systems, you can monitor where each package is in the delivery process and provide customers with real-time updates.
Custom Packaging Solutions
We understand how important it is to keep food items safe during transportation. That's why we offer custom packaging solutions that ensure products stay intact and arrive on time. Our excellent transportation services also ensure that all orders reach their intended destinations in perfect condition.
Cost-Efficient Solutions
We provide cost-efficient solutions that help you optimize your operational costs while delivering the best value possible. We strive to ensure our services are always up-to-date and competitive so that you can get better value for your money.
High Quality And Flexible Services
We maintain high-quality standards when it comes to food and beverage fulfillment. We also provide flexible services that can be tailored according to your unique needs. Whether you need small or large-scale operations, we have got you covered.
Improved Customer Service
Our customer service representatives are well-trained to handle any issues that may arise. We also provide a 24/7 support line so customers can easily get help with their orders. This makes it easier for them to contact us and receive assistance in a timely manner.
By partnering with SHIPHYPE, you can expect superior service from experienced professionals. We have the resources and expertise to provide the best 3PL services. So, if you are looking for a reliable fulfillment partner for your food supply chain needs, SHIPHYPE is your perfect choice. Contact us today, and let us handle all your food logistics needs!
Request a quote
Fill the form below and our sales team will be in touch.
Don't like forms?
Email Us:
[email protected]