Looking to Outsource Order Fulfillment to a 3PL?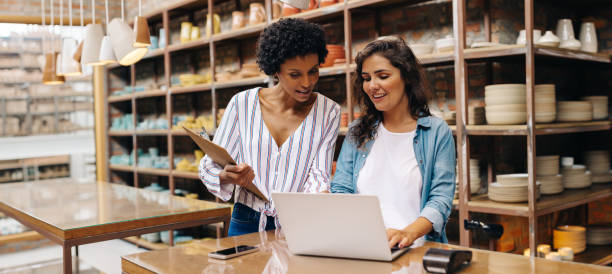 What do 3PLs do?
3PLs (third-party logistics) provide an outsourced service that helps businesses manage their supply chain. They are typically involved in transporting and storing goods and providing additional services such as inventory management, order fulfillment, and customer service. SHIPHYPE is the one-stop shop for all your fulfillment needs, from order fulfillment services to customer satisfaction. 3PL companies help you to know the following things:
Taxes And Duties
When selling your products worldwide, it's important to understand any applicable taxes and duties associated with international shipping. Small business usually faces difficulty understanding how to reduce the cost of these taxes and duties. So SHIPHYPE, as fulfillment company, aids our small business owners to meet their fulfillment needs by offering guidance and assistance to ensure they comply with all relevant laws and regulations.
Legal Requirements
If you are a small business owner of cannabis or alcohol-related products, you must meet certain legal requirements before shipping your product. SHIPHYPE's fulfillment team is experienced in the legal aspects of these industries and can provide guidance on what information is required for an item to be shipped legally.
Packaging Material
The packaging material you choose for your product affects not just its appearance but also its cost. The right packaging materials can help reduce costs and protect your products. SHIPHYPE helps businesses select their package type based on their needs, like corrugated boxes, mailers, or custom packaging.
Multi-Fulfillment Centers
Small businesses can find it challenging to keep up with the demand of their customers. With SHIPHYPE's multi-fulfillment centers, you can store and ship your products from multiple locations. This will help reduce shipping costs, improve customer service, and provide faster delivery times.
What Type of Companies Use a 3PL?
Businesses of all sizes can use a third-party logistics company, from small start-ups to large corporations. Companies using 3PL services often do so because they cannot handle all the tasks associated with their supply chain management in-house. For example, a company may not have the resources or infrastructure to manage its warehousing and order fulfillment. 3PLs can help fill any business gaps and ensure their supply chain runs smoothly and efficiently.
Do 3PLs Work With Small Companies?
Absolutely! Small businesses and start-ups can benefit greatly from 3PL services, as they may not have the resources or capital to manage their supply chain needs in-house. A 3PL can take over those tasks for them, freeing up valuable time and energy that the company can devote to other business areas. With 3PLs handling the logistics, small companies can focus more on sales and marketing to push their product forward.
Problems You Will Face When Searching For A 3PL As A Small Business
The challenge for small businesses when searching for 3PLs is finding a provider with the right services and capabilities that are also cost-effective. Many 3PLs offer specialized services at a premium price, which may be too expensive for some small companies. It's important to research providers to find one that meets your needs without breaking the bank. Additionally, Some challenges are:
Finding the right 3PL.
Making sure that their service levels are suitable for your needs.
Ensuring that the cost is within budget.
Confirming that they can handle any special requirements you may have.
Checking references and reviews.
Making sure that their technology is up-to-date.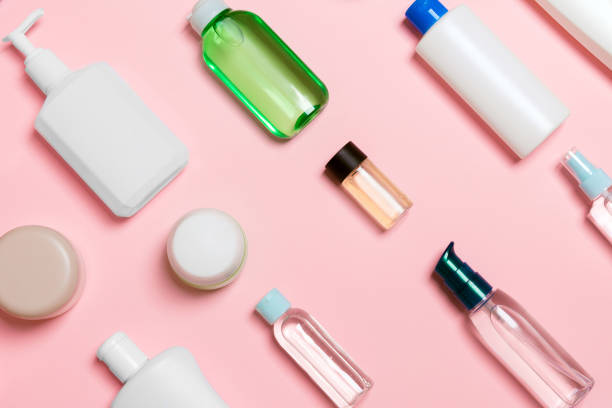 Why Choose SHIPHYPE As Your Best 3PL Provider?
SHIPHYPE is the perfect choice for small businesses that need a 3PL provider. Every business desires to deliver excellent customer service, reduce shipping costs, and boost its ecommerce business' bottom line. By utilizing SHIPHYPE's order fulfillment services, inventory management solutions, fulfillment warehouses and more, you can rest assured that your customers will be satisfied with your services.
Using a 3PL provider like SHIPHYPE to manage your ecommerce business is a great way to increase customer satisfaction and optimize shipping costs. Our team of professionals has years of experience in the fulfillment industry and can provide top-of-the-line services that make it easy to keep your customers happy. We pride ourselves on providing solutions tailored specifically to our client's needs. Our services include:
Quick & Accurate Fulfillment
We understand the importance of fast shipping and strive to get orders out quickly and accurately. Our fulfillment centers are equipped with the most advanced technology and automated processes for accuracy. We use cutting-edge technologies like real-time order tracking and automatic routing to ensure orders are shipped quickly.
Order Management
We provide solutions for managing your orders from start to finish. Our dedicated team of professionals keeps track of all aspects of your fulfillment process, such as inventory levels, order status updates, and customer service inquiries.
No Overhead Costs
The cost of shipping can make or break ecommerce businesses. By partnering with a fulfillment center, you can get lower rates and discounts on shipping services from carriers like FedEx and USPS. The fulfillment providers should be able to offer guidance on the best options for your business needs and budget. SHIPHYPE, as one of the leading fulfillment companies, has all the tools to help you make the best decision for your business.
Personalized Solutions
At SHIPHYPE, we believe every customer is unique and deserves individual attention. Our team of third-party logistics providers will work with you to develop a personalized plan that fits your business needs. Whether you are a small business or a large-scale ecommerce store, we can provide solutions that maximize efficiency and improve your bottom line.
At SHIPHYPE, we understand the importance of fulfillment services for businesses. If you are a small or ecommerce business looking for reliable third-party logistics companies, look no further than SHIPHYPE. We are dedicated to providing excellent customer service and fulfilling your needs with our advanced order fulfillment service. Let us take your ecommerce business to the next level. Contact us today to learn more about our services and how we can help you achieve success.
Request a quote
Fill the form below and our sales team will be in touch.
Don't like forms?
Email Us:
[email protected]