Looking to Outsource Order Fulfillment to a 3PL?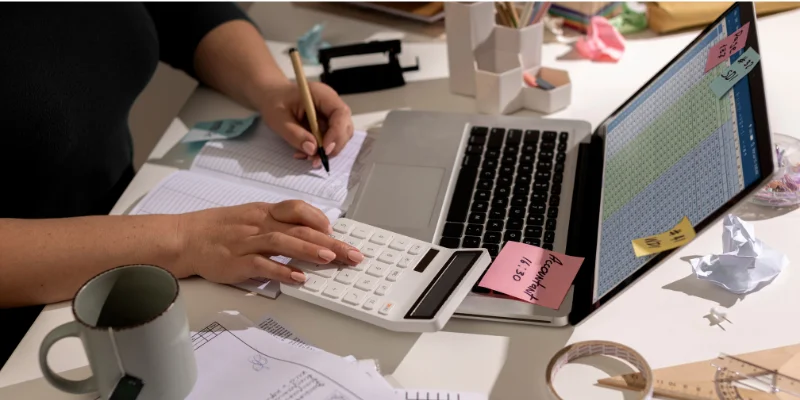 How To Fulfill Kickstarter Orders?
Fulfilling Kickstarter orders can be a daunting task for crowdfunding fulfillment campaigns. Navigating the complexities of shipping rewards, managing inventory, and tracking orders can be overwhelming without the help of an experienced 3PL (third-party logistics) provider. Finding the right Kickstarter fulfillment partner is critical to success when fulfilling Kickstarter orders.
When seeking out a fulfillment company, it's essential to consider their experience with crowdfunding campaigns. A knowledgeable 3PL can provide support and guidance throughout the entire fulfillment process. They should have procedures to manage your inventory, track orders, and ensure the timely delivery of rewards.
Look for a provider who has access to multiple warehouses and fulfillment centers so that you can adapt quickly to changing demands. This will help ensure the successful completion of Kickstarter projects, particularly for more extensive campaigns that require local or international shipping. When researching a fulfillment provider, ask how they handle order management and customer service inquiries – both are critical to fulfilling Kickstarter orders.
How 3PLs Help Fulfill Kickstarter Orders?
Third-Party logistics (3PL) providers are essential to successful Kickstarter campaigns. By leveraging their expertise and resources, 3PLs help ensure orders are fulfilled on time and with accuracy.
Streamlined Fulfillment:
3PLs offer streamlined order fulfillment for Kickstarter orders, allowing businesses to focus on their projects' creative and operational aspects. With a well-established network of warehouses and shipping carriers, a 3PL can provide efficient and cost-effective services that ensure fast delivery of products to customers.
Cost Savings:
3PLs provide several cost-saving services that can help reduce the cost of fulfilling Kickstarter orders. This includes access to discounted shipping rates, warehouse storage fees, and order management costs. So businesses can save money and time while ensuring orders are fulfilled.
Scalability Solutions:
Working with a 3PL allows businesses to scale up quickly or down based on the project's needs. 3PLs have a flexible infrastructure to accommodate various order sizes and types, ensuring orders can be completed promptly and efficiently.
How Do 3PLs Connect With Kickstarter?
3PLs, or third-party logistics companies, have become essential for many successful Kickstarter and Indiegogo campaigns. By connecting with a 3PL, Kickstarter campaign creators can ensure that their products are stored in the fulfillment center safely and efficiently. This allows them to ship out rewards as soon as the inventory arrives quickly. With the help of 3PLs, Kickstarter creators can also reduce shipping costs and automate their Kickstarter fulfillment services.
A 3PL's support is invaluable for any successful crowdfunding campaign and dramatically simplifies the process of fulfilling rewards to backers. By connecting with a 3PL, Kickstarter creators can easily streamline the entire process from production to delivery. This makes it possible for them to focus on the creative aspects of their Kickstarter project and campaign. 3PLs are an excellent resource for successful creators who want to ensure that their rewards get shipped out efficiently and cost-effectively.
Benefits Of Outsourcing Kickstarter Fulfillment Needs
Outsourcing your Kickstarter fulfillment needs is a great way to streamline the process, reduce costs and ensure timely deliveries. 3PLs specializing in eCommerce and crowdfunding will help you save time and money while ensuring your backers get their orders on time.
Access to a Wide Network of Solutions:
When you outsource your Kickstarter fulfillment needs to a 3PL, you'll gain access to a vast network of solutions that can help you get the job done quickly and efficiently, from warehousing and pick-and-pack services to tracking and reporting.
Improved Quality:
In addition to cost savings, outsourcing your fulfillment needs can also help you improve the overall quality of your product or service. With a 3PL, you have access to reliable and experienced personnel knowledgeable in the industry and can guarantee that your project is handled correctly.
Flexibility:
By outsourcing your Kickstarter fulfillment need, you can adjust your services as your project needs change. If you need additional warehousing or distribution capabilities, a 3PL can provide that. So you don't have to worry about hiring other personnel or investing in different facilities.
Things To Consider When Looking For A 3PL For Kickstarter Orders
When launching a new product on Kickstarter, choosing the right 3PL partner is essential to help you deliver orders quickly and efficiently. Here are some key factors to consider when looking for a 3PL for your Kickstarter orders.
Services Offered:
It is essential to ensure that the 3PL service provider offers a wide range of services that meet your needs. Consider the type of products you want to ship, such as apparel, books, electronics, etc., and ensure the 3PL provider can handle such orders.
Customer Service:
As with any service provider, customer service is crucial when selecting a 3PL for your Kickstarter orders. Make sure to read reviews of the company and get a feel for the quality of their service by speaking with a representative or, even better, visiting their facility.
Location:
Selecting a 3PL provider located close to your production facility can be beneficial for cost savings on shipping. Additionally, it is essential to consider if the 3PL provider you are considering can efficiently reach your customers. Consider their transit times and shipping methods.
Top 5 Options For Kickstarter Order Fulfillment
Regarding Kickstarter order fulfillment, choosing the right partner can be crucial for a successful campaign. Here are the top 5 options for Kickstarter order fulfillment:
SHIPHYPE
ShipBob
Fulfillrite
ShipMonk
Easyship
By considering the above options, Kickstarter creators can ensure a seamless order fulfillment process, leading to satisfied backers and a successful campaign.
Benefits Of Choosing SHIPHYPE For Kickstarter Fulfillment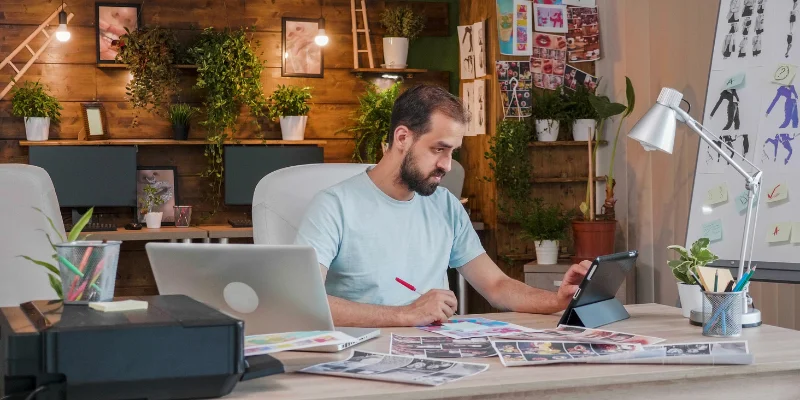 SHIPHYPE's unique capabilities and services are specifically tailored to meet the needs of small businesses and large-scale projects alike. Their team offers benefits that make us the best choice for your Kickstarter fulfillment needs.
Secure Your Backer's Trust:
By choosing SHIPHYPE as your 3PL for Kickstarter fulfillment, you can ensure that all of your backers will receive their goods promptly and securely. Their fully integrated systems and processes guarantee the highest level of reliability, so you can have peace of mind that all orders are tracked and delivered on time.
Automate Your Fulfillment Process:
SHIPHYPE makes it easy to set up your Kickstarter fulfillment process and get it running quickly and efficiently. Their powerful automation system can help you manage orders, track inventory levels, generate shipping labels, and more, all with just a few clicks!
Expert Support Team:
Their knowledgeable support team is always available to answer any questions or concerns you may have regarding your project or Kickstarter fulfillment operations. They strive to ensure you have the best experience possible and will go above and beyond to help you succeed.
Request a quote
Fill the form below and our sales team will be in touch.
Don't like forms?
Email Us:
[email protected]