Looking to Outsource Order Fulfillment to a 3PL?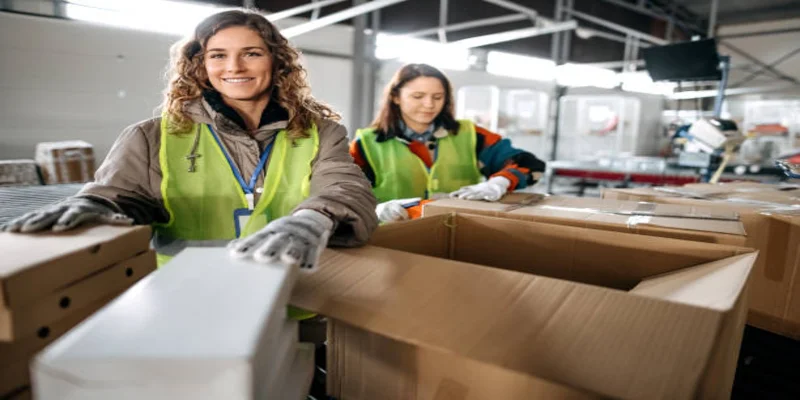 Advantages of Using a Pick And Pack Service in British Columbia
Pick and pack service is defined as the separation, sorting, and packing of goods into packages that are ready for shipment. This service is essential to businesses in British Columbia, as it can help them save time, money, and energy when dealing with the logistics of getting their products from their warehouse to the customer's doorstep. Here are some advantages of using a pick-and-pack service in BC:
Increased Efficiency:
A pick-and-pack service helps streamline the picking, sorting, and packing process. This leads to faster order fulfillment times and fewer mistakes due to automated processes and experienced staff members.
Reliable Warehousing Services:
It is not only important to get the orders out in a timely fashion but also to make sure they arrive safely and intact. A pick-and-pack service can provide warehouse storage, so customers have peace of mind knowing their goods are stored in a secure location until they are shipped.
Cost Savings:
By outsourcing your order fulfillment center needs, businesses can save money on labor costs, equipment, and inventory. With warehouse space included in the service package, you can save on storage fees. Additionally, pick-and-pack services usually offer discounted rates for bulk orders.
Provide Packaging And Supply System:
Pick and pack services also supplied branded packaging storage and supply systems. This includes boxes, shipping labels, tape, bubble wrap, and more. This saves businesses time and money, which can be used for other business areas.
Services Offered by Pick And Pack Companies in British Columbia
Every business needs to ensure on-time delivery and an organized manner. To manage that, pick and pack services can expedite your shipments with a range of services in British Columbia. Not all fulfillment centers can provide all the services, but these are a few popular services offered by pick-and-pack companies:
Order Picking & Packaging:
With order picking and packaging, your orders are picked from the shelves, inspected for accuracy and quality, packaged according to your specific requirements, and shipped out. Many pick and pack companies offer packing supplies that can help to streamline this process.
Inventory Management:
Inventory management is one of the most important aspects of any business, ensuring that you always have enough products in stock to meet customer demand. Pick and pack services can assist with an inventory tracking code, as well as keeping your shelves stocked with the correct products.
Returns & Refunds:
No matter how carefully you package an order, returns, and refunds are a reality of doing business online. A pick and pack company can help to process these quickly and efficiently, minimizing any disruption to your business operations.
Labeling & Shipping:
The last step in the pick-and-pack process is labeling and shipping orders. Companies offering these services can assist with printing labels, attaching them to boxes, and preparing orders for shipment. They can also handle all of the associated paperwork and tracking shipments. This helps to keep your customers informed and happy.
Things To Consider When Looking for a Pick And Pack Service Provider
When searching for a pick-and-pack service provider, it's important to choose one that aligns with the specific needs and goals of your business. A reliable pick-and-pack service can significantly streamline your order fulfillment process, ensuring that products are efficiently selected, packed, and shipped to customers.
SHIPHYPE is one of the most trusted pick-and-pack providers, focusing on customer service and satisfaction. Here are some of the factors you should consider when looking for a pick-and-pack service:
Experience and Expertise:
A crucial aspect to consider when selecting a pick-and-pack service provider is their level of experience and expertise. This refers to the provider's track record in the industry and their proficiency in handling various types of products. It's essential to assess whether the provider, like SHIPHYPE, has a proven history of successful pack fulfillment services and if they have experience working with businesses similar to yours. This ensures they understand the unique requirements of your operation and can deliver reliable services.
Technology and Automation:
Another critical factor to evaluate is the technology and automation tools employed by the pick-and-pack service provider. This encompasses their systems to manage orders, track inventory, and coordinate the packing process. With the advanced technology offered by SHIPHYPE, you can expect seamless integration with your e-commerce platform, real-time order updates, and accurate inventory management. This technology-driven approach enhances efficiency and minimizes the risk of fulfillment errors.
Scalability and Capacity:
It's vital to inquire about the scalability and capacity of the pick-and-pack service. This refers to their ability to adapt to the changing demands of your business, particularly during peak seasons or when facing sudden spikes in order volume. SHIPHYPE, for instance, is equipped to scale its services to accommodate your growing needs. Whether you experience a surge in orders or require additional storage, a service provider with scalable capabilities ensures your operations run smoothly.
Does Your Business Need a Pick And Pack Service British Columbia Provider?
If your business ships products in British Columbia, a pick-and-pack service can greatly help. They take care of selecting and packing items for efficient shipping, saving you time and effort.
This is especially useful if you have many orders to handle. It ensures your products are packed correctly and reach customers efficiently in British Columbia. Consider it to make your shipping process smoother and focus on growing your business.
Difference Between Pick and Pack Service and Knitting Service
A pick-and-pack service is all about preparing and shipping products. They select items from your inventory, pack them securely, and get them ready for delivery destination.
On the other hand, a knitting service focuses on creating knitted goods like clothing or accessories. They use yarn and knitting techniques to craft custom-made items.
So, while a pick-and-pack service handles shipping, a knitting service is all about creating handmade knitted products. They serve different parts of the production process, with one focused on shipping and the other on crafting knitted items.
Why SHIPHYPE Is Your Best Choice For Pick And Pack Service In British Columbia?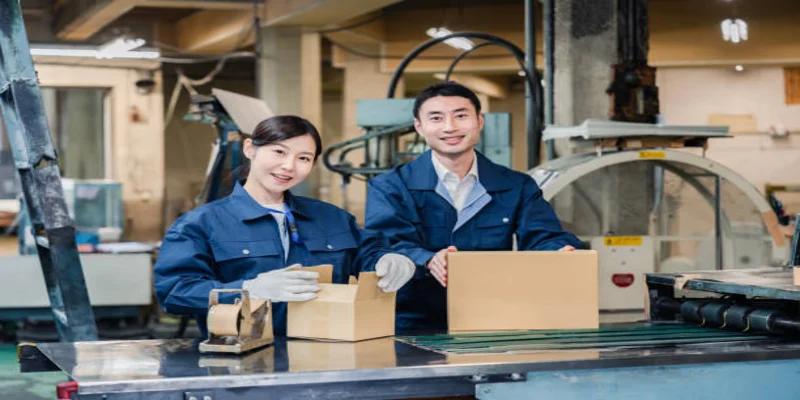 Regarding pick and pack services in British Columbia, SHIPHYPE is the optimal choice for various reasons. With a proven track record of excellence and a commitment to streamlining your order fulfillment process, SHIPHYPE offers a comprehensive solution tailored to the unique needs of your business.
From advanced technology to a dedicated team, here are the key factors that make SHIPHYPE the best pick-and-pack service provider in British Columbia.
State-of-the-Art Technology:
SHIPHYPE employs cutting-edge technology to optimize the pick and pack process. Our advanced systems ensure accurate order selection, precise packing, and real-time tracking, providing a seamless and transparent experience.
Customized Solutions for Your Business:
We recognize that every business has unique requirements. SHIPHYPE offers tailored solutions that can be deliver customized to meet your client's specifications. Whether it's specialized packaging, branding requirements, or specific order handling procedures, we adapt to your preferences.
Commitment to Accuracy and Quality:
SHIPHYPE places a strong emphasis on accuracy and quality control. Our meticulous processes and thorough checks ensure that each order is precisely fulfilled, minimizing errors and enhancing customer satisfaction.
Cost-Effective Solutions:
We understand the importance of cost-efficient services for businesses. SHIPHYPE offers competitive pricing structures that provide excellent value for the services rendered. Our transparent pricing ensures that you can plan and budget effectively.
Request a quote
Fill the form below and our sales team will be in touch.
Don't like forms?
Email Us:
[email protected]