Looking to Outsource Order Fulfillment to a 3PL?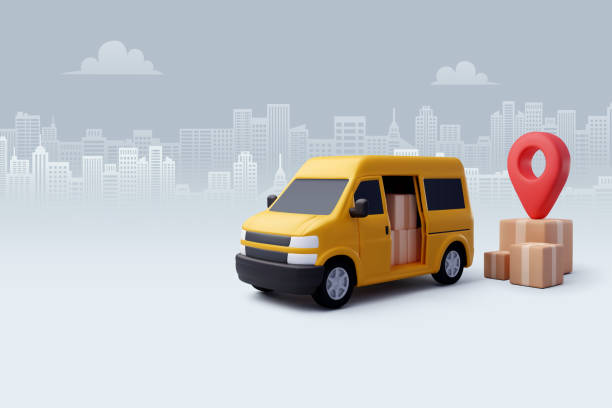 Advantages Of 3PL Fulfillment In Canada:
Every ecommerce business needs a reliable 3PL service provider they can depend on. With SHIPHYPE, you get the best third-party logistics companies in Canada that offer superior customer service and quality services to meet all your logistics requirements. Our experienced team is dedicated to providing cost-effective solutions for transportation, customs brokerage, supply chain management, and inventory management. There are multiple advantages of 3PL fulfillment in Canada. These include:
Enhance The Flexibility Of Your Business
With a third party logistics company in Canada, you can easily increase the flexibility of your business. You can enjoy efficient and timely transportation services, so you won't be limited in how much or where you can ship your goods. SHIPHYPE provides an extensive range of 3PL solutions to meet all your needs, from cross-docking to warehousing and distribution.
Reduce Your Shipping Costs
3PL Companies in Canada can also help to reduce your shipping costs. By partnering with a trusted Canadian freight forwarder, you can ensure your goods are shipped at the most competitive rates. SHIPHYPE offers competitive prices for all its services, so you can save money and boost your profits.
Aid The Supply Chain Distributions
Third-party logistics companies in Canada can also help to improve supply chain distributions. With our expertise and experience, we can provide you with reliable solutions to help streamline your distribution network. Our team of experts will work closely with you to understand your specific requirements and develop effective strategies for meeting them.
Quality Services Guaranteed
Every business owner wants to ensure their goods are delivered safely and on time. With SHIPHYPE, you can ensure quality services and fast delivery every time. We have decades of experience in logistics, so you can trust us to handle all your logistics needs with the utmost care and efficiency.
Benefits Of Working With 3PL Fulfillment Services in Canada
From e-commerce to retail and manufacturing, businesses worldwide are turning to third-party logistics services in Canada for their supply chain requirements. No one wants to be left behind in the competitive market, and with SHIPHYPE, you can ensure your business thrives. If you are working with 3PL fulfillment services in Canada, you'll get the following benefits:
Gain Expertise And Knowledge
Crafting a successful supply chain can be daunting; organizations often struggle to effectively manage order fulfillment, warehousing, and shipping. 3PL companies are experts in this field, boasting years of experience and vital industry connections that enable them to streamline processes for their customers quickly.
Furthermore, third-party logistics (3PL) organizations can provide insights into the nuances of shipping overseas. Think of paperwork, duties, taxes, or varying regulations, all of which may be difficult to navigate independently. By teaming up with a 3PL provider, you can rest assured knowing they have already mastered these intricacies, so you don't have to stress about compliance.
Scale Operations
Companies can trust 3PLs to help them succeed in foreign markets. Thanks to their advanced tools and technologies, they are experts at streamlining supply chains that could present a challenge for businesses alone.
The management software is designed to identify areas of improvement while monitoring processes along the way; as a result, savings and enhanced efficiency become achievable realities during your logistics initiatives. With these third-party logistics providers' continuous optimization efforts, you'll be ahead of the competition.
Increase Your Business Volumes
With global shipping expertise and an extensive network of connections, 3PLs in Canada is well-placed to help businesses increase their order volumes. By understanding the market trends and complex regulations associated with international shipping, they can provide effective solutions that allow companies to expand rapidly while minimizing risks.
Meanwhile, by having access to a reliable partner who understands the nuances of global trading, businesses can increase their customer base and gain an edge over competitors. With a dependable partner like SHIPHYPE, you can save time, money, and headaches while continuing to meet your customers' expectations every step of the way.
Services Offered By 3PL fulfillment companies in Canada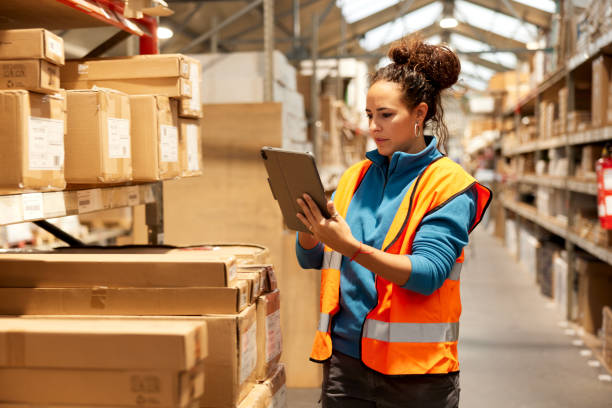 From order processing to inventory management and transportation, there are numerous services offered by 3PL fulfillment companies in Canada. It all depends upon the company and the customer's requirements. Generally, these services include:
Freight Management
Inbound Logistics
Customs Brokerage Services
Supply Chain Services
Warehousing/Distribution
Reverse Logistics
Cross Docking Services
E-Commerce Fulfillment
Inventory Management
At SHIPHYPE, our team is committed to providing excellent customer service. Our vast warehouse and carrier network allow us to provide comprehensive services that cater to all your needs.
Why Choose SHIPHYPE for 3PL fulfillment Services In Canada?
SHIPHYPE is the leading 3PL provider in Canada, offering a wide range of services for all your logistics requirments that can help businesses make the most of their shipping. Our experienced team is dedicated to providing cost-effective third party warehouse space solutions that allow companies to streamline their operations and increase customer satisfaction. We provide end-to-end fulfillment services. Our services include:
No Overhead Costs
We offer our customers a range of services at no extra cost, including order processing, inventory management, and freight forwarding. This eliminates the need for businesses to hire additional staff or invest in physical infrastructure associated with order fulfillment.
Flexible Solutions
SHIPHYPE takes pride in providing flexible solutions tailored to meet any customer's unique requirements. We understand the complexities of international shipping, so we strive to make it as effortless and smooth as possible for our customers.
High-Tech Solutions
We utilize advanced technology solutions to provide visibility into inventory levels, logistics operations, and real-time tracking data. Our user-friendly dashboard allows you to access all this information in one place, giving you complete control over your supply chain.
At SHIPHYPE, we understand the importance of customer satisfaction. Our commitment to providing superior quality services ensures our customers get the best 3PL fulfillment experience in Canada. Contact us today to learn more about how we can help.
We look forward to hearing from you!
Request a quote
Fill the form below and our sales team will be in touch.
Don't like forms?
Email Us:
[email protected]