Looking to Outsource Order Fulfillment to a 3PL?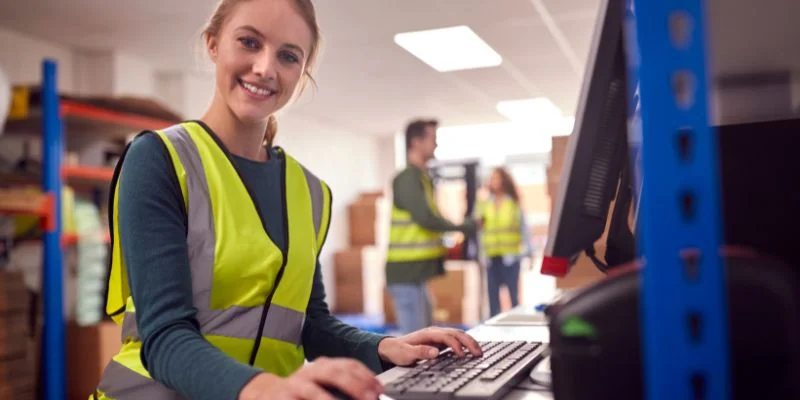 Advantages Of Using A Fulfillment Center Canada
By using fulfillment companies in Canada with eCommerce, order fulfillment businesses can access a host of advantages that make order fulfillment faster and more efficient. Fulfillment centers offer various services such as warehousing, order processing, pick and pack operations, shipping, and returns management. Through these services, businesses can save time and money by outsourcing all their fulfillment services company needs to a single provider.
Another advantage of using a fulfillment center in a Canadian fulfillment center is the ability to customize order tracking systems. This authorizes businesses to observe the progress of their shipments better and ensure they reach customers quickly and efficiently.
Benefits Of Working With A Fulfillment Center Canada
Working with a Fulfillment Center in Canada can benefit your online store. Here are other benefits of working with Fulfillment services in Canada:
Professional Services:
E-commerce fulfillment services Canada offers professional services, providing eCommerce businesses with quality solutions and various custom features that will help streamline their fulfillment process. So you can trust that your online store is in good hands.
Automated Processes:
Through their automated processes, Fulfillment Center Canada can decrease the manual work required to process orders, resulting in faster shipping and deliveries. Because the order fulfillment process is so streamlined, businesses can preserve time and money on manual costs.
Cost Savings:
By working with a Fulfillment Center in Canada, businesses can save on costs associated with their fulfillment process and access more efficient systems that will help them reduce delays or mistakes during the order-fulfillment process.
Services Offered By Fulfillment Center Canada
Fulfillment Center Canada provides several comprehensive services to help businesses manage their order fulfillment needs. Their services include:
Lower Shipping Costs:
Canada fulfillment centers offer competitive shipping rates, allowing companies to save money on delivery costs and achieve quick turnaround times. They can ship orders via major carriers such as Canada Post, UPS, and FedEx.
Warehousing & Inventory Management:
Fulfillment Company Canada provides warehousing solutions for companies of all sizes to store their products in safe and secure locations. They also offer inventory management services to help businesses manage their stock levels, ensuring sufficient supplies are always on-hand.
Order Fulfillment:
With their expertise in order fulfillment, Fulfillment Service Canada can help companies get orders out quickly and accurately. They have streamlined order processing, picking, packing, and shipping services to ensure all packages arrive on time.
Things To Consider When Looking For A Fulfillment Center Canada Provider
When looking for a fulfillment center Canada provider, there are many factors to consider. It's vital to find the best option for your business regarding pricing and the services offered.
Geographic Location:
When selecting a Fulfillment Center Canada Provider, it's essential to consider the geographic location of their facilities. This will impact how quickly shipments can be made and received via different shipping methods like standard ground, freight, or air transport services.
Complete Fulfillment Services:
Consider the other services offered by your chosen Fulfillment Center Canada Provider. This could include extra customer support, inventory tracking, order fulfillment, and returns processing. So, look out for a Fulfillment Center Canada Provider that offers an all-inclusive service list.
Quality:
Ensure that the fulfillment center you choose can provide high-quality services. This means they should have well-trained staff, reliable equipment, and quality control measures. Rest guaranteed that your outcomes will be accurately filled and shipped promptly.
Does Your Business Need A Fulfillment Center Canada Provider?
If you're looking for a reliable fulfillment center Canada provider, your business needs to consider the many services a professional fulfillment company offers. From warehousing and packaging to order processing and shipping, these companies have the experience and resources to help businesses thrive in today's competitive environment.
At a Canadian order fulfillment provider, you can access warehousing and fulfillment storage solutions that ensure your goods are safe and secure. Your products will be packaged securely so they arrive safely at their destination. Further, the order fulfillment company provides order processing services for online orders and other services such as order tracking and returns processing.
Differences Between Fulfillment Center Provider And 3PL
Fulfillment Center Providers offer services such as order management systems, inventory management, packing and labeling, and product shipping. They are typically smaller operations focused on providing specific fulfillment services.
On the other hand, Third-Party Logistics providers are more extensive operations that offer a range of logistical services. These can include warehousing, distribution, transportation management, and more. With Third-Party Logistics Company, you have more options and can customize the services you need to fit your business needs.
What Type Of Companies Look For Fulfillment Center Canada?
In today's digital age, many companies want to outsource their fulfillment operations to Fulfillment Centers in Canada. This is because these centers offer efficient, cost-effective, and reliable services.
E-Commerce Companies:
Businesses selling products online can benefit from using a fulfillment center in Canada. By outsourcing their inventory management, e-commerce companies can save costs and free up time for other tasks such as marketing or customer support.
Wholesalers:
Wholesalers often have extensive inventories of products that need to be stored and shipped efficiently. Fulfillment Center Canada can help wholesalers maintain their product levels with inventory management and provide shipping services.
Consumer Goods Companies:
Fulfillment Center Canada works with companies that produce consumer goods such as clothing, electronics, toys, etc. The company's order fulfillment services enable these businesses to quickly and accurately fulfill orders and get their products out the door.
Why Choose SHIPHYPE?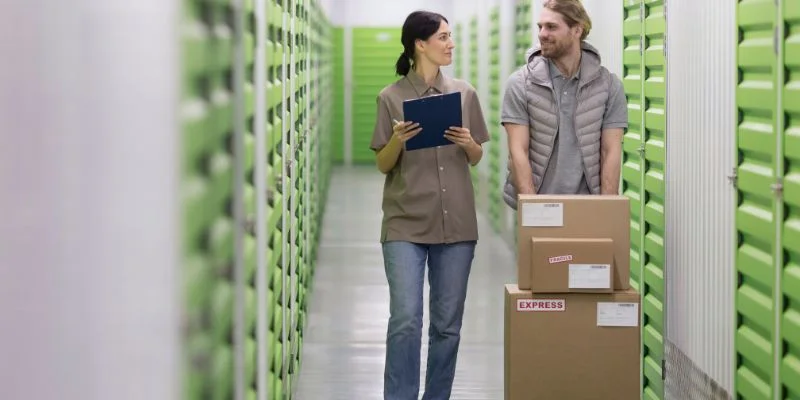 SHIPHYPE's Fulfillment Center Canada is an efficient and cost-effective solution for businesses of all sizes. That's why they're the fulfillment center of choice for many Canadian businesses.
Professional and Experienced:
SHIPHYPE offers a professional and experienced team to manage your fulfillment center in Canada. Their experts have years of experience in order management, inventory control, and customer service. With their assistance, you can rest confirmed that your orders are fulfilled fast and accurately.
Wide Range of Services:
SHIPHYPE offers various fulfillment services, including order processing, pick and pack, shipping, and returns. All these services are designed to meet your specific needs while ensuring that all products are shipped on time and in perfect condition.
Quality Assurance:
SHIPHYPE is committed to quality assurance and customer satisfaction. They use state-of-the-art tracking technology to ensure your orders are processed quickly and accurately. They also deliver a 100% satisfaction guarantee on all their services.
Request a quote
Fill the form below and our sales team will be in touch.
Don't like forms?
Email Us:
[email protected]