Looking to Outsource Order Fulfillment to a 3PL?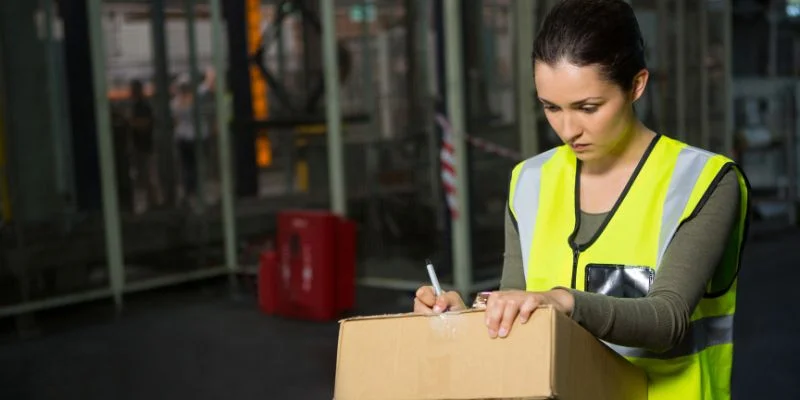 Advantages Of Using A 3PL Logistics Toronto
Using a 3PL Logistics Toronto provides businesses numerous advantages for their supply chain and logistics needs. By entrusting third-party logistics companies to manage functions such as transportation, warehousing, inventory management, and order fulfillment, businesses can save time and improve the efficiency of their operations.
With the help of third-party logistics services, businesses can easily access a global network of resources and expertise, allowing them to reduce costs and gain a competitive edge in the market. Customizing 3PL Logistics Toronto services to meet specific needs is also possible, making it easier for businesses to achieve their objectives.
Benefits Of Working With A 3PL Logistics Toronto
Working with a 3PL logistics company in Toronto can benefit businesses of all sizes. Here are the benefits that working with a 3PL logistics provider in Toronto can bring to your business:
Streamlined Shipping & Delivery:
Working with a 3PL Logistics Toronto ensures streamlined shipping and delivery due to the company's vast network of freight forwarding services. This enables goods to reach their destination in a timely. So you can be secured that your goods will arrive expected.
Cost-Effective Logistics Services:
The third-party logistics solutions offered by 3PL Logistics Toronto are cost-effective, giving customers access to the most affordable shipping and delivery options. It can also give customers access to a wide range of freight forwarding services, helping them save time and money.
Variety of Services:
Third-party logistics company in Toronto offers various solutions to meet each customer's unique needs. Whether freight forwarding, cross-docking, or warehousing, the company can supply customers with the services they need for successful supply chain management.
Services Offered By 3PL Logistics Toronto
The team at 3PL Logistics Toronto is committed to providing the highest quality customer service. Here are some services they offer:
Supply chain management:
3PL Logistics Toronto can help you manage your supply chain with expertise in order fulfillment, warehousing, and inventory control. They provide real-time tracking and visibility of shipments, along with detailed reporting, so that you can stay current on all aspects of your supply chain.
Distribution services:
3PL Logistics Toronto offers a wide range of distribution services, including, but not limited to, temperature-controlled deliveries, international shipping, and same-day delivery. They use the latest technology and tracking systems to secure your goods are delivered on time and in perfect condition.
Warehousing & Storage:
3PL Logistics Toronto offers a wide range of warehousing and storage services, including 3PL Logistics Toronto can help you streamline your supply chain. They provide customized solutions to ensure your goods are always stored safely and securely.
Things To Consider When Looking For A 3PL Logistics Toronto Provider
There are multiple elements to consider when seeking a 3PL Logistics Toronto provider. We will show you the key points that will help ensure you find the right 3PL Logistics Toronto provider for your needs:
Services:
Make sure your 3PL Logistics Toronto provider can meet your company's needs. Look for one that provides a full range of services, including warehousing and inventory management, order, freight forwarding, customs clearance and. Determine if they provide custom solutions or integrations with existing systems.
Scalability:
Your 3PL Logistics Toronto provider should be capable of scaling your business as it grows. Ensure your chosen Provider can handle increased orders, freight, and inventory without compromising quality or customer service.
Technology:
A good 3PL Logistics Toronto provider should have the latest technology and be capable of offering features such as real-time tracking, automated processes, and analytics. So that you can accurately manage and optimize your logistics operations.
Does Your Business Need A 3PL Logistics Toronto Provider?
When it comes to successful business operations, transportation and logistics services are critical. If your business is discovered in Toronto or the surrounding area, you need a 3PL Logistics Toronto provider to deliver cost-efficient solutions tailored to your company's needs. The Metro Supply Chain Group provides comprehensive warehousing and supply chain consulting for businesses of all sizes.
The logistics supply chain solutions are designed to meet each customer's specific needs and requirements. They understand that businesses have unique challenges and strive to provide tailored solutions. Their approach is proactive, flexible, and reliable – ensuring that your goods reach their destination promptly and within budget.
Differences Between Toronto 3PL Provider And 4PL
Third-party logistics (3PL) is a term used to describe companies that provide outsourced supply chain services for their clients, such as warehousing, transportation, and value-added services like packaging and labeling. These companies are typically focused on delivering end-to-end solutions or specialized services tailored to their client's needs.
On the other hand, Fourth-party logistics (4PL) is a term used to prefer companies that go beyond traditional 3PLs by providing multiple services and resources for their clients, such as integrating data systems, inventory management, technology solutions, and transportation optimization. 4PLs typically focus on creating comprehensive supply chain management solutions tailored to their client's needs.
What Type Of Companies Look For 3PL Logistics Toronto?
Many companies, from little startups to large enterprises, are turning to 3PL Logistics Toronto for end-to-end solutions in today's competitive marketplace. Here are some of the top.
Manufacturing and Production Companies:
Manufacturers and production companies in Toronto look for 3PL logistics to help them move materials, parts, components, machinery, and other products to different locations and handle warehousing and distribution needs.
Retailers:
Retailers need 3PL logistics solutions to distribute their goods efficiently throughout the city, country, and even globally. A 3PL logistics partner can help them manage the storage and delivery of their products to clients so that they can focus on marketing and selling their products.
E-commerce Companies:
E-commerce companies rely heavily on third-party logistic services to transport goods from warehouses to their customers quickly and efficiently. This helps these businesses provide an excellent customer experience and maintain an efficient supply chain.
Streamline Your Supply Chain by Partnering With SHIPHYPE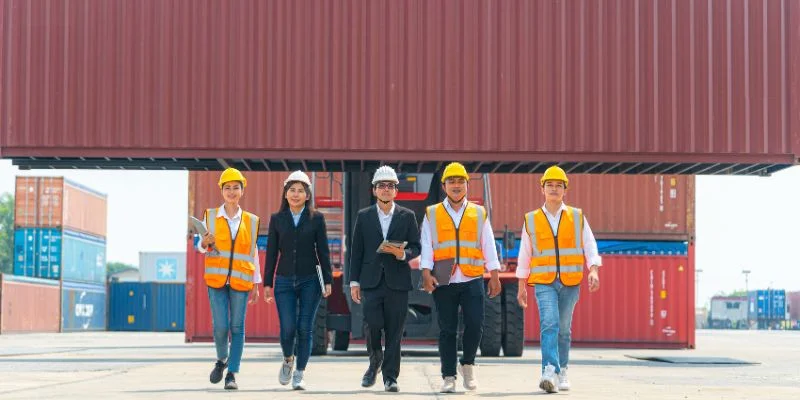 SHIPHYPE is a 3PL Logistics Toronto-based company that offers end-to-end supply chain solutions. With their expertise, you can streamline your supply chain and increase efficiency.
Make Your Supply Chain Smoother and Easier:
At SHIPHYPE, they understand the challenges of managing a supply chain. That's why their 3PL Logistics Toronto services are designed to streamline the process. They offer comprehensive logistics solutions to help you cut costs, reduce waste, and improve efficiency.
Commitment to Quality Logistics Services:
Their team is committed to providing quality 3PL Logistics Toronto services that help your business run more smoothly. They use cutting-edge technologies and advanced processes to ensure your products reach their destination most efficiently.
Request a quote
Fill the form below and our sales team will be in touch.
Don't like forms?
Email Us:
[email protected]