Looking to Outsource Order Fulfillment to a 3PL?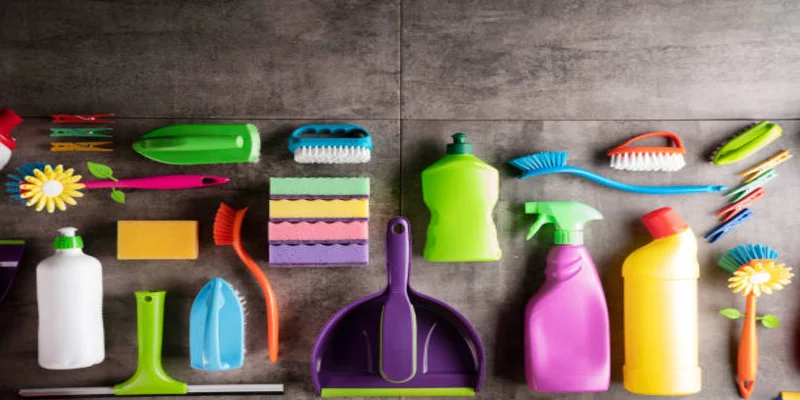 Things To Consider When Shipping Homeware Products
The trend of buying homewares is similar to buying clothes, where customers tend to be impulsive, follow trends, and shop seasonally. This includes textiles, pillows, scented candles, and handcrafted accessories, as people enjoy styling their homes to reflect their personalities and taste.
You might struggle with time constraints if you own a creative eCommerce business focusing on product design and development. Having third-party fulfillment services in place is an obvious solution that can help you save time and energy. Understanding the basics of inventory management, order fulfillment, and shipping regarding homeware products is important. Before shipping homeware products, there are significant points that must be kept in mind.
Choose a Reliable Fulfillment Partner
The main goal is to ensure customers' orders are reliably fulfilled and delivered on time. Moreover, finding the right fulfillment partner can help you stay ahead of the ever-growing trend of home furnishings and party supplies. Look for a fulfillment expert who offers free consultation and has experience with home goods. SHIPHYPE offers various services, from storage to order fulfillment and shipping.
Have a Fulfillment Plan
Creating an efficient fulfillment plan is crucial to provide customers with excellent experiences and making them happy. Ensure that your operations team can fulfill orders quickly and accurately to make deliveries on time. You should also consider automating processes to reduce the chances of errors.
Legal Documentation
Some home goods require additional documentation when shipping internationally. This includes necessary paperwork such as certificates of origin, invoices, and packing lists. As a fulfillment partner, SHIPHYPE can also assist with this aspect to ensure everything is completed correctly and per the regulations.
Customs Clearance
Heavy items like furniture and rugs might require special customs clearance. Therefore, it's important to consider local regulations before shipping homeware products to certain countries. SHIPHYPE has a dedicated team of experts who are well-versed in the latest regulations so you can ship quickly and smoothly.
Taxes And Duties
Another important factor to keep in mind is taxes and duties when it comes to shipping homeware products. Your fulfillment partner should know any applicable taxes and duties that must be paid so that orders can go through customs without a hitch. This helps to ensure that customers are not surprised by additional charges, which could lead to dissatisfaction.
SHIPHYPE provides a comprehensive solution for shipping homeware products so that you can make sure your customers' orders are delivered quickly and securely. We understand the importance of creating an unforgettable event or experience, so we strive to provide reliable and cost-effective services that will help you keep customers happy.
Products We Fulfill
As we know, homewares vary in size, weight, and type. The home accessories and furnishings market is ever-changing, so you must constantly update your inventory. Many eCommerce businesses carry a range of items such as bedding, kitchenware, window treatments, and decorative objects. We can help you manage your inventory, from storage to order fulfillment and shipping.
With our advanced technology and sophisticated logistics systems, SHIPHYPE can execute orders quickly and accurately. Whether you're looking for same-day delivery or need to ship internationally, our team is here to help. SHIPHYPE can help with the fulfillment of items such as:
Furniture
When shipping furniture, you need a reliable partner who understands the importance of getting items safely from point A to point B. SHIPHYPE has extensive experience with packing and handling all types of furniture, so you can rest assured that your orders will be fulfilled on time.
Lighting
Whether pendant lights or floor lamps, you must ensure your orders are delivered safely. SHIPHYPE has the necessary equipment and expertise for packaging delicate items in a way that ensures their safe arrival.
Home Decor
Wall art, home accessories, and other decorative elements can be tricky to manage. As an experienced fulfillment partner, SHIPHYPE can help you manage your inventory and ensure that orders are shipped promptly.
Rugs
Any item with a certain size and weight needs to be handled carefully. Regarding rugs, you need a partner who understands the importance of packing them securely so they won't be damaged during shipping. We have the necessary experience and resources to easily handle and ship even the most delicate items.
Textiles
Textiles such as bedding and curtains can be complicated to manage, especially regarding shipping. With our expertise in the industry, SHIPHYPE is well-equipped to handle orders related to textiles quickly and efficiently.
Kitchenware
Kitchenware items come in various shapes and sizes, so you need to take extra precautions when packing and shipping them. With SHIPHYPE's expertise, you can be sure that your orders will be handled professionally and arrive on time.
Why Choose SHIPHYPE As Your Fulfillment Partner?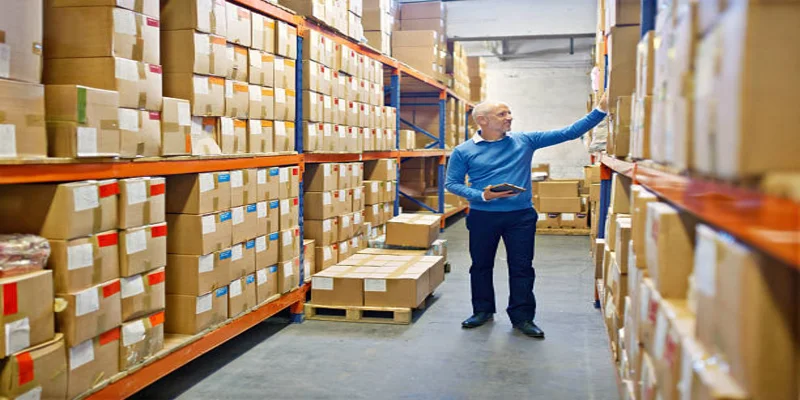 Third-party logistics companies like SHIPHYPE provide an efficient and cost-effective solution for managing inventory and shipping orders. With our advanced technology, sophisticated systems, and knowledgeable staff, we can help you to ensure that orders are shipped quickly and securely.
From packing to tracking shipments worldwide, SHIPHYPE is here to ensure that your customer's orders are fulfilled promptly and efficiently. The benefits of working with us include the following:
Quick And Accurate Order Fulfillment
Our advanced technology and systems allow us to quickly and accurately fulfill even the most complex orders. The real-time tracking and notifications make it easy to keep track of each order, so you can rest assured that your customers will receive their items on time.
Affordable Prices
We offer competitive prices for our services, so you know that you're getting the best value for your money. We also provide discounts for bulk orders to save even more.
Reliable Support
Our team is available 24/7 for the best customer service and support. We're always ready to address any issues or questions that you may have, so you can rest assured that your orders will be handled professionally.
Secure Storage And Packing Solutions
We offer secure storage solutions for your products and custom packing solutions that ensure that items arrive safely and on time. We also provide various shipping options so you can choose the one that best suits your needs.
If you're looking for an experienced fulfillment partner to help you manage your inventory and ship orders quickly and securely, SHIPHYPE is perfect. With our advanced technology, knowledgeable staff, and competitive prices, we can help you ensure that your customer's orders are fulfilled promptly and efficiently. Contact us today to learn more about our services.
Request a quote
Fill the form below and our sales team will be in touch.
Don't like forms?
Email Us:
[email protected]