Looking to Outsource Order Fulfillment to a 3PL?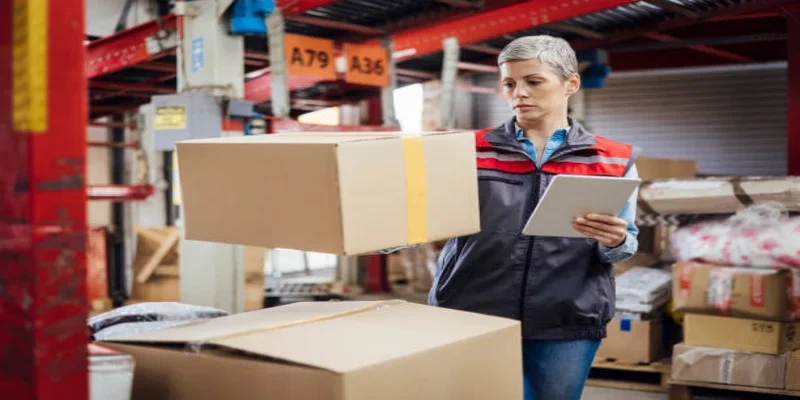 Advantages Of Using Fulfillment Warehouse In the USA
A fulfillment company is a third-party logistics provider that manages online stores' inventory, packing, shipping, and delivery. Businesses can outsource their back-end operations using a fulfillment company and focus on other core services like marketing and customer service. Many fulfillment services offer a variety of advantages, all of which make running an online store easier and more profitable.
Low Cost
Many fulfillment companies offer cost-effective solutions for businesses to manage their inventory and shipping needs. Since these services are usually provided on a contract basis, the costs can be very competitive compared to in-house warehousing and management of inventory.
Vast Market Reach
The USA is the world's largest consumer market, providing access to a massive customer base. By utilizing a fulfillment warehouse in the USA, businesses can efficiently distribute products across the country, reaching customers quickly and effectively. This proximity to the market reduces shipping times, enhances customer satisfaction, and enables businesses to tap into the immense potential of the American market.
Efficient Shipping and Logistics
The USA boasts a highly developed logistics infrastructure with advanced transportation networks, including an extensive road and rail system, numerous airports, and well-established shipping ports. Leveraging a fulfillment warehouse in the USA allows businesses to capitalize on this infrastructure, ensuring swift and cost-effective shipping nationwide. This efficiency translates into faster order fulfillment, reduced shipping costs, and improved customer experiences.
Benefits of Working with Fulfillment Warehouse In USA
The fulfillment network in the USA is not limited to warehousing and logistics but also provides additional services such as kitting/assembly, order management, and customer service. Working with a fulfillment warehouse in the USA can provide businesses with enhanced efficiency, cost savings, and improved customer satisfaction.
Speed of Order Delivery
By leveraging the advanced infrastructure of the USA, businesses can ensure that orders arrive quickly and accurately to their customers. USA-based fulfillment centers can offer same-day or next-day shipping options, delivering orders rapidly nationwide.
Regional Distribution
USA-based fulfillment centers can help businesses distribute their products nationwide, reaching customers in any region of the United States. With multiple regional distribution points, companies can reduce shipping costs and improve customer satisfaction by providing faster delivery times while ensuring order accuracy.
Compliance With Regulations
USA-based fulfillment centers can also help businesses comply with various regulations, such as product safety and labeling. By outsourcing the fulfillment process to a USA-based company, businesses can ensure that products are labeled correctly and meet all safety requirements. This helps companies to avoid costly fines or other penalties associated with non-compliance.
SHIPHYPE is the top-tier fulfillment center for businesses looking to outsource their order fulfillment process. We provide a reliable, cost-effective solution to help your business grow and succeed.
Things To Consider When Looking For Fulfillment Warehouse In USA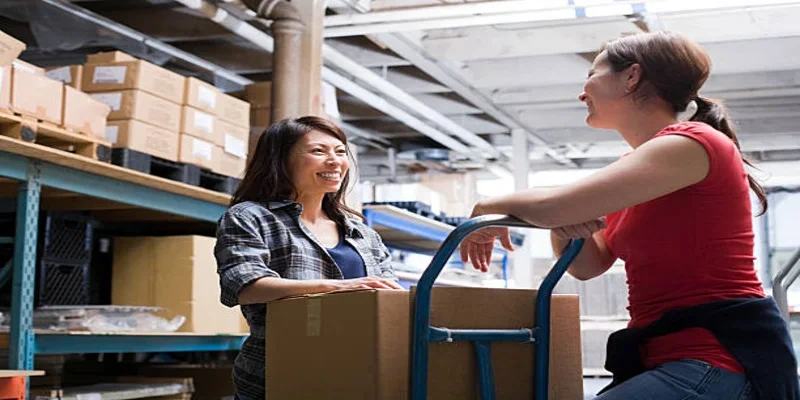 When searching for an order fulfillment company in the USA, it's crucial to consider several key factors that can significantly impact your business's success. Here are some powerful and unique considerations to keep in mind:
Geographical Reach
The USA is vast, so choosing an eCommerce fulfillment warehouse strategically located to reach your target customer base efficiently is essential. Consider partnering with a warehouse with multiple fulfillment center locations strategically positioned nationwide. This ensures proximity to major population centers, reducing shipping times and costs while enabling quick delivery to customers nationwide.
Affordable Shipping
High shipping costs can deter potential customers, so explore cost-effective fulfillment and distribution methods. Look for warehouses providing discounted USPS, FedEx, and UPS rates, flat rate shipping options, or even free shipping thresholds for large orders.
Services Offered
Many warehouses offer services to help streamline your shipping processes, such as kitting and customization. This way, you can have orders assembled, packaged, and shipped directly from the warehouse. Other helpful services include order tracking capabilities, returns processing, and inventory management support.
Our team at SHIPHYPE is equally committed to helping you find the most cost-effective warehousing and reliable outsourced fulfillment service. We provide analytics to help you monitor your inventory and shipping performance.
Does Your Business Need a Fulfillment Warehouse In USA?
If your business targets the vast American market, aims to reduce shipping times and costs, and seeks to streamline order fulfillment and inventory management, partnering with a fulfillment warehouse in the USA can significantly benefit your operations, ensuring prompt delivery to your customers, scalability, and access to a robust logistics infrastructure.
Differences Between Fulfillment Warehouse USA And Overseas Warehousing
There are several key differences between fulfillment warehouses in the USA and overseas warehousing. Fulfillment warehouses in the USA offer proximity to the large American market, efficient shipping networks, and local market expertise. This allows businesses to reach customers quickly, reduce shipping costs, and tailor their operations to meet American consumers' preferences.
On the other hand, overseas warehousing may offer cost advantages and proximity to specific international markets. Still, it can involve longer transit times, higher shipping costs, potential language and cultural barriers, and increased customs and import/export regulations complexities. Choosing between the two depends on a business's target market, logistical requirements, and overall strategic goals.
What Type Of Companies Look For Fulfillment Warehouse In USA?
Various types of companies, including e-commerce retailers, direct-to-consumer brands, international businesses expanding into the US market, subscription box services, and companies seeking to optimize their supply chain and cater to a large American customer base, look for fulfillment warehouses in the USA.
The USA's vast market, efficient logistics infrastructure, and strategic geographical location make it an attractive destination for businesses aiming to enhance their operations and expand their reach.
Streamline Your Supply Chain by Partnering with SHIPHYPE In USA
Regarding streamlining your supply chain, partnering with SHIPHYPE in the USA can tremendously benefit your business. With its comprehensive suite of services and innovative solutions, SHIPHYPE offers unique advantages that can transform your logistics operations:
All-in-One Supply Chain Solution
SHIPHYPE provides an all-in-one solution for your supply chain needs. From inventory management and order processing to shipping and returns management, SHIPHYPE covers every aspect of your logistics requirements under a single platform. This integrated approach eliminates the need for multiple vendors, simplifies your processes, and increases efficiency.
Advanced Automation and Integration
SHIPHYPE leverages advanced automation and seamless integration with e-commerce platforms, marketplaces, and order management systems. This enables real-time data exchange, automated order imports, and streamlined inventory management. By eliminating manual tasks and ensuring accurate information flow, SHIPHYPE optimizes your operations and reduces human errors.
Subscription Box Fulfillment
SHIPHYPE specializes in powering subscription box fulfillment. Our platform allows easy customization, flexible pricing rules, and unlimited SKUs. With our automated pick-pack-ship solution, we can rapidly fulfill large orders on demand. We also offer multiple delivery options to meet your customers' needs.
Same-Day Fulfillment
We offer same-day fulfillment for orders placed before noon. We ensure tight deadlines are met and always strive to exceed customer expectations. We aim to get your products into customer's hands quickly and efficiently, so you can maximize sales opportunities.
If you are looking for a fast and affordable shipping in the USA, look no further than our platform. Our experienced professionals will provide you with the highest quality service to ensure your satisfaction. Contact us today to learn more about how we can help improve your subscription box program!
We look forward to hearing from you soon.
Request a quote
Fill the form below and our sales team will be in touch.
Don't like forms?
Email Us:
[email protected]