Looking to Outsource Order Fulfillment to a 3PL?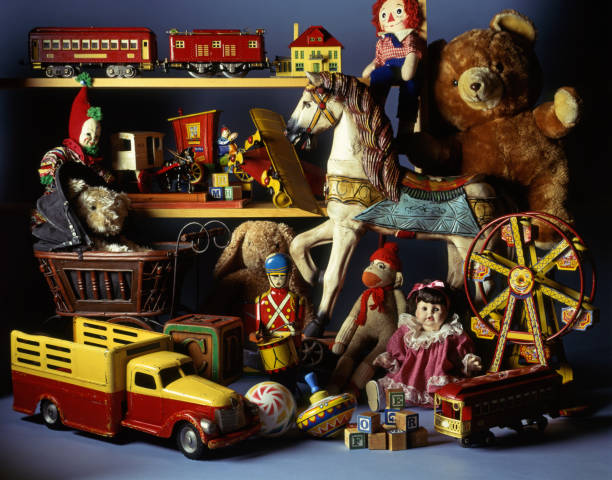 Things To Consider When Shipping Collectibles
Collectibles are the stuff of dreams for many consumers. Whether it's a rare comic book, toys, an action figure that has been out of production for years, or an antique doll with a unique story, collectibles offer people the chance to own something special and unique.
But if you're running businesses that sell collectibles online, you must ensure you have the right resources to fulfill orders quickly, accurately, and cost-effectively. This is where Third Party Logistics (3PL) services come in; they can help you manage your supply chain, store inventory and fulfill orders with no hassle.
Shipping new collectibles is not a game of chance. Your business needs the right systems to maximize efficiency, reduce costs, and delight customers. Here are some things you should consider when deciding on 3PL services for your collectibles fulfillment:
Legal Documentation
Your company or online store must comply with all applicable international shipping laws and regulations. Your 3PL provider should be able to provide you with the necessary documents, such as certificates of origin, export permits, and customs declarations, to ensure your shipment is successful. SHIPHYPE is a great resource for all of your international shipping needs.
Packaging Size And Cost
Every 3PL provider will have different packaging sizes, materials, and costs. Select one with plenty of options to find the right fit for your collectibles. You also want to ensure they offer competitive prices on their materials, as this can add up quickly when fulfilling large orders. SHIPHYPE is a 3PL provider and a multichannel fulfillment center, so you don't have to search for the best prices.
Taxes And Duties
It is obvious that taxes and duties will vary on an item-by-item basis and can significantly impact the cost of your shipment. Your 3PL provider should be able to provide accurate information regarding this so you can accurately estimate the cost of shipping and any other associated fees. SHIPHYPE has experience managing these costs for customers, so you can rest assured that you are in good hands.
Customs Clearance
If your supply chain merchandise is in Canada, you must ensure that your 3PL provider can handle customs clearance. All shipments coming into or out of Canada must go through a customs broker. SHIPHYPE's dedicated team of professionals can help ensure all paperwork is in order and your shipment clears quickly and with no hassle.
Return And Refunds
Returns and refunds should be a major consideration when selecting a 3PL provider. Even if you have the best products, customers may need to return them for various reasons. Ensure your 3PL provider offers easy, hassle-free returns and refunds to keep your customers happy and maintain brand loyalty. SHIPHYPE allows quick and simple returns and refunds, so you don't have to worry about dissatisfied customers.
Overall, shipping collectibles to consumer requires careful consideration. You want an experienced 3PL provider from the market that can handle all the necessary paperwork, packaging, and customs requirements while providing competitive rates on materials and services. SHIPHYPE ensures you get the best possible experience when fulfilling orders for your collectibles business.
Importance of Finding a 3PL That Specializes In Shipping Collectibles
When shipping collectibles, it is important to find a 3PL provider that specializes in the industry. This ensures that your shipments will be handled carefully and accurately from start to finish.
A 3PL provider who specializes in shipping collectibles will have access to the best packaging materials for fragile items, know-how on international customs regulations, and provide you with competitive shipping rates. SHIPHYPE is a provider that specializes in shipping collectibles, and you can be sure that your shipments will be handled with the utmost care.
Fulfillment Times
Speed of fulfillment is essential for online orders, especially for customers looking to receive their collectible items quickly and without hassle. Make sure your 3PL provider can meet your customers' needs by offering fast and reliable fulfillment times. SHIPHYPE offers same-day shipping options with competitive rates, so you can rest assured that your customers will receive their orders promptly.
Flexible Storage And Inventory Management
Storage and inventory management are key when shipping collectibles. You want to ensure that your 3PL provider has the right storage options for your items, such as climate-controlled warehouses so that you can guarantee their safety. SHIPHYPE offers flexible storage solutions with competitive rates so you can find the perfect fit for your collectible items. Our advanced inventory management system also ensures you always have accurate stock counts in real time.
Customize Packaging
When shipping collectibles, you also want to ensure that your 3PL provider can provide customization options for packaging. This includes having the ability to provide branded or customized boxes, as well as specific types of cushioning materials. SHIPHYPE offers customizable packaging solutions so you can create a unique customer experience with every order.
Why Choose SHIPHYPE As Your Fulfillment Partner?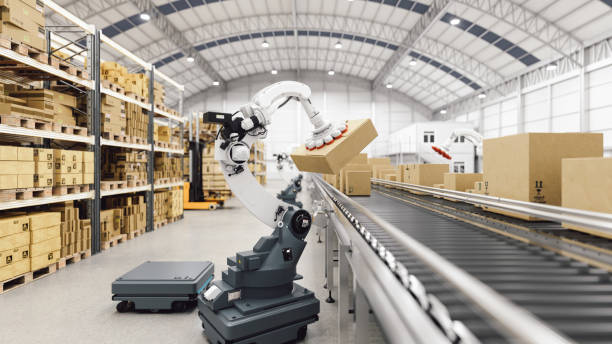 3PL services significantly impact the success of any business that sells collectibles. Collectible items, such as sports cards and toys, often require special care in shipping to ensure they reach the buyer safely and in perfect condition. That's where SHIPHYPE comes in!
SHIPHYPE is a premier 3PL provider specializing in the needs of businesses that sell collectibles. Our team of experienced professionals is dedicated to providing the highest quality shipping and fulfillment services for these products.
On-Time Delivery
We take great pride in delivering your collectibles quickly and accurately. We understand the importance of getting these items to their destination on time and work hard to ensure that happens.
Secure Packaging
Our packing experts are trained in the art of carefully shipping fragile collectibles. They use special packaging materials for maximum protection, ensuring your items arrive safely and undamaged.
Customizable Solutions
Every business has unique needs for shipping collectibles, so our solutions are completely customizable. We work with you to create a custom fulfillment plan meeting your requirements.
Personalized Customer Support
Our customer service team is available 24/7 to answer any questions or address any concerns you have. We strive to ensure all our clients feel supported and cared for throughout the fulfillment process.
At SHIPHYPE, we are committed to providing the best possible service for businesses that sell collectibles. Our attention to detail and personalized approach ensures your items get where they need to go on time and in perfect condition. Contact us today to learn more!
Request a quote
Fill the form below and our sales team will be in touch.
Don't like forms?
Email Us:
[email protected]