Looking to Outsource Order Fulfillment to a 3PL?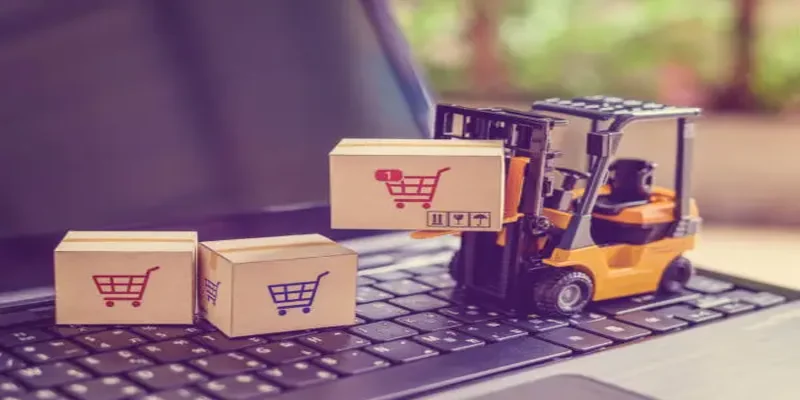 How to Fulfill Shopify Orders?
Shopify store owners can manage their order fulfillment process, hire a third-party logistics (3PL) partner, or outsource their fulfillment to a fulfillment network. A 3PL can reduce operational costs and streamline inventory management for eCommerce merchants by managing the entire shipping operation on their behalf.
Many e-commerce merchants looking to reduce shipping costs or improve their order processing turnaround time opt for a third-party logistics (3PL) partner. SHIPHYPE is a great 3PL option for Shopify store owners as it offers an easy-to-use platform with many features to help business owners fulfill orders faster and more efficiently. To fulfill Shopify orders, the following steps must be taken:
Complete Documentation
This is the first step in order fulfillment for any Shopify store. All relevant documents that include shipping orders, and customer details must be completed accurately.
Choose a Fulfillment Method
The next step is to select the best fulfillment method for your eCommerce business. Some options include using an in-house model, outsourcing fulfillment to a third-party logistics partner, or using a fulfillment network.
Inventory Management
Once the fulfillment method is selected, inventory management becomes a crucial part of the process. You need to keep track of your stock levels and re-order when necessary. SHIPHYPE provides a suite of inventory management options to help you keep track of your stock.
Order Processing and Shipping
Once all the details have been handled, orders are processed and shipped out. SHIPHYPE offers expedited shipping options that can be tailored according to customer needs.
Refunds and Returns
The last step of order fulfillment is processing refunds and returns. With SHIPHYPE, it's also easy to manage this part of the shipping process.
With a reliable third-party logistics partner like SHIPHYPE, you can give your Shopify store the advantage of efficient and cost-effective order fulfillment. We provide a comprehensive suite of services, including everything from inventory management to handling returns and refunds.
How 3PLs Help Fulfill Shopify Orders?
Eccomerce business or online store owners who use Shopify as their platform must comply with the changing demands of their customers. Using a 3PL to manage fulfillment, business owners can take advantage of an efficient and reliable shipping operation that helps reduce costs and improve customer satisfaction.
A 3PL partner can help streamline the entire order fulfillment process for Shopify store owners allowing them to focus on other aspects of their business. 3PLs help to take the hassle out of order fulfillment by providing services such as:
Systemized Order Fulfillment Process
A 3PL partner can help you streamline your order fulfillment process and make it more organized. They provide a comprehensive suite of services, making the entire shipping process easier to manage. With SHIPHYPE, store owners can benefit from our easy-to-use platform to create customized shipping solutions for their customers.
Easy To Access Real-Time Data
3PLs provide merchants with real-time data so they can easily keep track of their orders. With SHIPHYPE, store owners can access reports and analytics that give them insight into their customer's orders and trends in shipping volume or tracking information.
Saves Costs
By partnering with a logistics partner, online store owners can save on shipping costs and other associated expenses. Many fulfillment centers offer discounts on shipping charges and other services such as customer support and order tracking.
Improved Customer Satisfaction
With 3PLs, store owners can provide their customers with better service and satisfaction. Many fulfillment centers offer customer support and tracking information, which helps to improve the overall customer experience.
How Do 3PLs Connect With Shopify?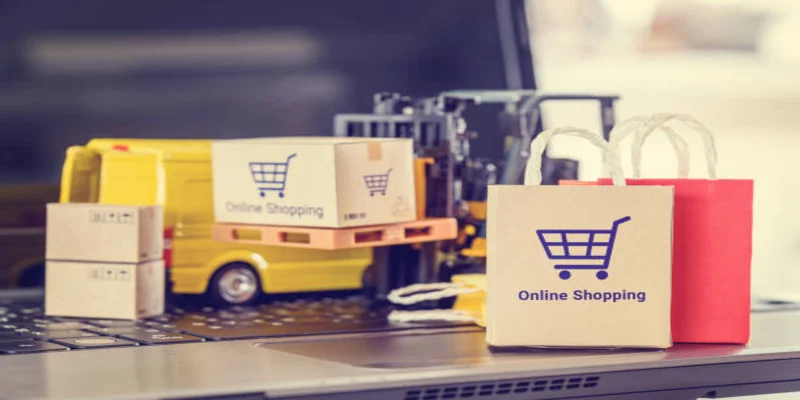 3PLs can easily connect to Shopify using a range of options. Firstly, 3PLs can integrate with Shopify via API, allowing your data and processes to sync between the platforms. Many 3PLs also offer plug-ins that allow for easy integration.
Additionally, some 3PLs have built-in integrations with Shopify that can be used to simplify and speed up the setup process. Finally, many 3PLs have their own webstores or portals that allow customers to view orders and manage their inventory directly from within the platform. This makes it simple for merchants to stay organized and increase efficiency when managing 3PL operations.
Things To Consider When looking for a 3PL for Shopify Orders
Every business has different needs when it comes to outsourcing fulfillment. Here are a few things to consider when selecting a 3PL provider:
Cost-Efficiency
We have often seen third-party logistics providers offer different service levels at varying prices. Finding a provider that provides cost-efficiency without compromising on quality or usefulness.
Data Security
Ensure that the 3PL provider you select has high standards for data security, as storing and managing customer information is essential for Shopify stores. In addition, make sure that your 3PL provider complies with all relevant regulations.
Comprehensive Services
Choose a 3PL provider that can provide comprehensive services, including inventory management, order fulfillment, shipping, and returns processing. This way, you can ensure you have the necessary tools to manage your business operations effectively.
Customer Support
Ensure that the 3PL provider you select has reliable customer support available. This will make it easier to get help with any issues or questions that may arise in the future. SHIPHYPE is committed to providing top-notch customer support, and we are always available to assist with any questions or concerns.
By choosing the right 3PL provider, you can easily manage Shopify orders and simplify your business operations. With the help of SHIPHYPE, you can easily connect your Shopify store to our services and take advantage of our comprehensive solutions.
Top 5 Options for Shopify Order Fulfillment
The top 5 options for Shopify order fulfillment are:
SHIPHYPE
Fulfillment by Amazon
ShipBob
Red Stag Fulfillment
Vast Fulfillment
Each provider offers the tools, services, and support needed for Shopify order fulfillment. However, it is essential to research each option in detail before deciding.
Opting for SHIPHYPE As Your 3PL Partner
If you choose SHIPHYPYE as your 3PL partner, you will have access to our comprehensive services for managing your Shopify orders. The benefits of working with SHIPHYPE include:
Aid The Use Of Automation
SHIPHYPE offers the tools and solutions to help you automate order fulfillment, saving time and reducing manual labor. We have integrated systems that can be used to manage inventory, fulfill orders, and track shipments, which greatly improves efficiency.
Scalability
Our platform is designed to facilitate scalability as your business grows. We can provide the resources and support needed for you to grow your business without requiring any long-term commitments or contracts.
Secure Data Management
We prioritize data security, and our team is committed to maintaining high standards for data management. Our platform uses advanced encryption protocols, so you can trust that your customer information is safe with us.
These are just a few of the many benefits SHIPHYPE offers. Our comprehensive services and support allow you to easily manage Shopify orders and scale your business operations quickly and securely. Contact us today to get started!
Request a quote
Fill the form below and our sales team will be in touch.
Don't like forms?
Email Us:
[email protected]