Looking to Outsource Order Fulfillment to a 3PL?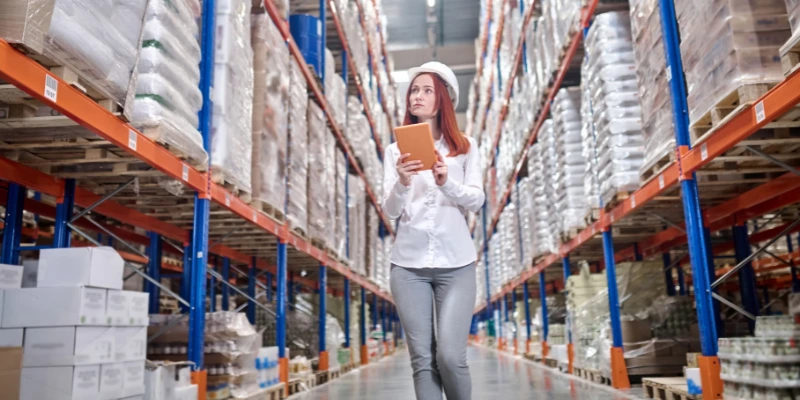 Advantages of Third-Party Logistics (3PL) California
Third-party logistics is a massive boon to businesses that operate in California. With 3pl, companies can focus on their core services and operations while leaving the logistics of shipping and receiving products to dedicated 3pl companies. This allows for a more streamlined shipping process, ultimately saving businesses time, money, and effort. Third-party logistics (3pl) in California offers many advantages to businesses looking for supply chain optimization. Here are just a few advantages of using 3pl in California:
Cost Savings
Outsourcing logistics operations to a 3PL provider can help businesses reduce costs by leveraging the provider's expertise, infrastructure, and economies of scale. It can be especially beneficial for small and medium-sized businesses that may not have the resources to build and maintain their logistics operations. Third-party logistics companies offer a proactive solution to supply chain needs and can help businesses save time, money, and resources.
Minimize Risks
3pl companies have the expertise and experience to identify potential risks in logistics operations and take steps to mitigate them. This can prevent costly delays, errors, and other complications that may arise from inadequate supply chain management. Additionally, 3pl providers can anticipate changes in customer demand more quickly than businesses could on their own, ensuring that businesses can deliver products on time and on demand.
Access to Industry Expertise
By outsourcing logistics operations to a 3pl provider, businesses can access the latest trends and best practices to stay competitive. Third-party logistics providers know the industry and have access to resources that companies may not have, such as warehousing, transportation, distribution channels, etc. With 3pl, businesses can gain insights into the latest developments in logistics and utilize them to serve their customers better.
Advanced Technology Access
3pl companies have access to the latest logistics technology and can use it to streamline operations, reduce costs, and improve customer service. This includes automated tracking systems, real-time visibility tools, advanced forecasting tools, and more. These tools help businesses remain competitive by making their supply chains more efficient and better able to meet customer needs.
Better Customer Services
Using 3pl for logistics operations can also help businesses provide better customer service. Third-party logistics companies have access to the latest technology and resources to process orders quickly and accurately. This can result in a more positive customer experience, increased customer loyalty, and better customer satisfaction.
Benefits Of Working With a Third-Party Logistics Company in California
Today, numerous businesses are striving to stay competitive in the California market. Working with a third-party logistics company enables businesses to win more customers and gain an edge over rivals. With the help of a 3PL provider, companies can optimize their supply chains and ensure timely deliveries. Some of the benefits of working with a third-party logistics company in California include the following:
Scale Business Operations
A 3pl company can help businesses scale their operations quickly and efficiently. They have the resources and expertise to handle large orders, enabling businesses to easily meet customer demand. With the help of a 3PL provider, businesses can expand their reach without investing in additional personnel or other resources.
Rapid Business Growth
A third-party logistics provider can also help businesses grow quickly. They have knowledge and resources that businesses may not have, such as warehousing, distribution channels, transportation services, etc. By leveraging the latest technology and best practices, they can help businesses expand into new markets more easily.
Efficient Fulfillment
Third-party logistics companies have the expertise and resources to ensure efficient order fulfillment. They can handle order processing, inventory management, warehousing, shipping, and other related tasks quickly and accurately. This helps businesses deliver products on time and at a lower cost.
Services offered by Third-Party Logistics in California
3pl California offers comprehensive and diverse services. From warehousing and distribution services to transportation, and inventory management, 3pl provides businesses with a broad range of services to meet their needs. Some of the most common services offered by third-party logistics providers in California include:
Warehousing Services
Managing a warehouse can be complicated and time-consuming. Third-party logistics companies can help businesses manage their warehouses more efficiently. They have the expertise and resources to store, package, ship, and track inventory easily.
Distribution Services
Third-party logistics companies provide comprehensive distribution services. Their supply chain solutions include freight forwarding, cross-docking, order consolidation, and more. This helps businesses streamline their distribution operations and deliver orders faster.
Transportation Services
Third-party logistics companies also offer transportation services, such as truckload and less-than-truckload transportation, intermodal shipment, air cargo, etc. Their domestic freight transportation services reduce carbon footprint and help businesses sustain operations.
Inventory Management Services
A third-party logistics provider helps businesses manage their inventories more efficiently. They can provide real-time updates on inventory levels and ensure that stock is replenished promptly. This helps businesses keep track of their stock levels and ensure they have the right products in stock.
Fulfillment Services
3pl fulfillment services enable businesses to process orders quickly. They handle order processing, inventory management, packaging, shipping, and more. It helps businesses deliver products faster and at a lower cost.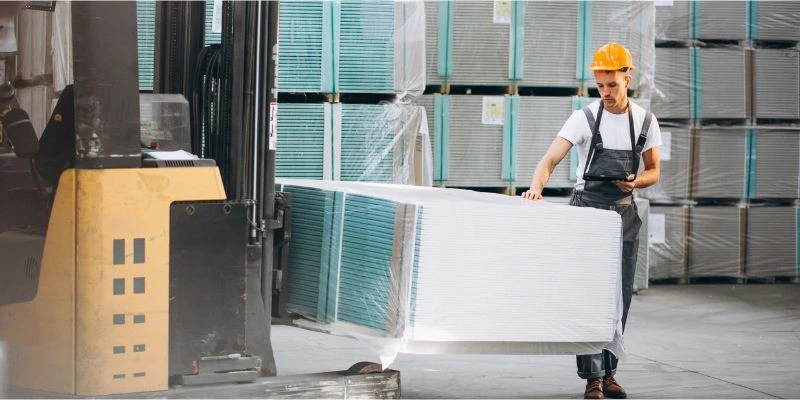 What Type Of Companies Looks For Third-Party Logistics Services in California?
Companies of all sizes, from small startups to large enterprises, often look for third-party logistics services to help them manage their supply chain and distribution operations. Third-party logistics companies are particularly helpful to businesses new to the California market and needing help managing their logistics.
E-commerce, retail, manufacturing, and hospitality businesses often seek third-party logistics services in California. With a dedicated team of experts, they can meet the logistics needs of their customers more effectively. 3pl providers relieve business owners from the hassle of managing their logistics operations and help them focus on their core activities.
Why Choose SHIPHYPE for Third-Party Logistic Services in California?
SHIPHYPE is a leading third-party logistics provider in California. We offer end-to-end supply chain solutions for businesses to achieve scale and efficiency. With our experienced team of logistics experts, we are committed to providing reliable solutions for our clients. Here are some of the reasons why you should choose SHIPHYPE for your 3pl needs:
Effective Freight Services
At SHIPHYPE, we provide efficient freight services with up-to-date tracking information and reliable carrier services. We offer customized freight services to help you reduce your shipping costs. With the digital tool to track and control your shipments, you can always stay updated on the status of your orders.
Well-Equipped Fulfillment Centers
We have well-equipped fulfillment centers with the latest storage and handling technology. Our warehouses are secure, and our staff is trained to ensure the safety of your merchandise. We also use advanced order management software to track orders in real time so that you can stay updated on the status of your shipments.
Transparency and Reliability
At SHIPHYPE, we strive to provide our customers with the best service. We are committed to providing reliable and transparent services so you can trust us with your shipments. Our team is always available to help you out in case of any issues or concerns.
Request a quote
Fill the form below and our sales team will be in touch.
Don't like forms?
Email Us:
[email protected]