Looking to Outsource Order Fulfillment to a 3PL?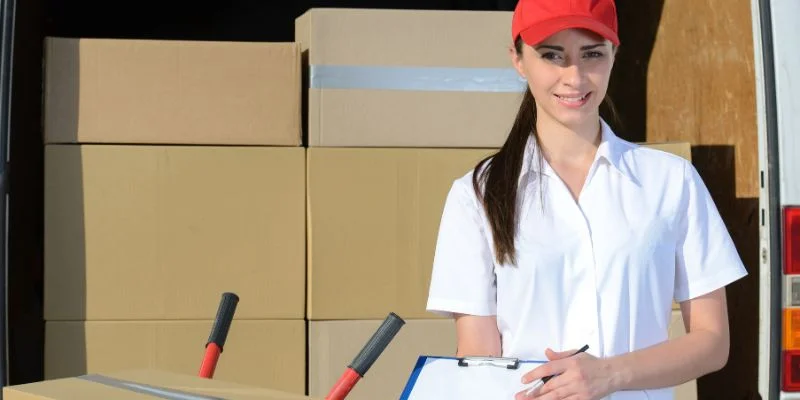 Advantages Of Using A Fulfillment
There are numerous advantages when considering adding a fulfillment service to your business model. A fulfillment service center can give you access to the latest technologies and fulfillment services necessary to achieve fulfillment success. This includes inventory management solutions, shipping strategies, and customer order tracking.
Using fulfillment is one of the most efficient and cost-effective ways to manage customer orders. Fulfillment centers provide various services, such as order fulfillment, inventory management, returns processing, etc. This preserves your business time and money by decreasing the number of employees required for the same tasks.
Benefits Of Working With A Fulfillment
By working with a fulfillment provider, businesses can be sure that their orders are handled professionally and efficiently, resulting in increased customer satisfaction.
Have a Clearly Defined Plan:
Working with a fulfillment service means having a clearly defined plan for shipping orders and meeting customer needs. This plan allows businesses to scale quickly without worrying about vague plans or missing out on vital steps in the process.
Meet Customer Needs Quickly:
When consumers place an order, they hope to obtain their products fast. Working with a fulfillment service ensures that demands are processed and shipped as shortly as possible, helping businesses meet customer needs and keep them coming back.
Reduce Headaches:
Businesses no longer need to worry about keeping inventory or managing a warehouse. With a fulfillment service taking care of everything, companies can relax and have fewer headaches. So they can obtain back to concentrating on core competencies and scaling operations.
Services Offered By Fulfillment
Fulfillment is a crucial part of any corporation that needs to deliver products and services to its customers. It provides a critical piece in the customer experience, ensuring that orders are received quickly and accurately.
Warehousing & Inventory Management:
Their warehousing services are designed to help customers manage their inventory more efficiently. It can store your products in its secure warehouse and provide advanced reporting, tracking, and visibility tools to guarantee you are always prepared for customer places' orders.
Pick & Pack Services:
Their pick & pack services will save you time by handling the entire process of packaging and shipping orders from one location. They use their proprietary software to ensure accuracy and speed on every order. So you don't worry about a thing.
Returns Management:
They understand that returns happen, but it doesn't have to be a hassle. Their returns management services will help you manage all the details, from customer satisfaction surveys to restocking and financial reconciliation. You can concentrate on developing your business.
Things To Consider When Looking For A Fulfillment Provider
When finding a fulfillment provider, several things must be considered to guarantee you get the best possible service. Here are legendary points to keep in mind:
Range of Services:
Ensure the provider offers services that fulfill all aspects of your business needs. Look for a provider that provides storage, packing, labeling, and shipping services to ensure all aspects of the fulfillment process are handled.
Technology:
Ensure your fulfillment provider has up-to-date technology to deliver orders quickly and accurately. Automation is critical in reducing time and costs associated with order fulfillment – look for a provider that uses automated systems to maximize efficiency and accuracy.
Cost:
When considering cost, consider all associated fees such as shipping, storage, labor, etc. Confirm you understand what is included in the service price the fulfillment provider provides so you can accurately compare providers.
Does Your Business Need A Fulfillment Provider?
If you maintain a business that concerns the shipment of goods to customers, you may wonder if a fulfillment provider is right for you. Understanding the basic principles of fulfillment providers is crucial, enabling you to make an informed decision. The vague plan also includes the realization that a fulfillment provider can provide many invaluable services, such as order processing, inventory management, customer service, and shipping.
Fulfillment one's hopes of realizing the promise of delivering products to customers in a timely, cost-effective manner. To meet this challenge, businesses may consider working with a fulfillment provider. Fulfillment providers provide various services, including warehousing and inventory management, order processing and shipping services, returns handling, customer service support, and more.
Differences Between Fulfillment Provider And 3PL
Fulfillment providers specialize in helping businesses manage their inventory and orders. They provide various services such as warehousing, order processing, inventory management, and shipping. They are typically used by businesses needing help with their online orders or those with high sales volumes.
On the other hand, 3PL providers manage the entire supply chain process, including warehousing, order processing, inventory management, shipping, and returns. Businesses typically use these providers with many orders or require complex logistics solutions.
What Type Of Companies Look For Fulfillment Services?
Businesses of all scopes and from multiple industries look for fulfillment services. Several benefits come from a fulfillment service, from small business owners to large corporations.
Small and Medium Enterprises (SMEs):
Businesses such as e-commerce stores, health and wellness companies, software developers, retail shops, and more typically require fulfillment services to streamline order processing and shipping operations. So, SMEs are critical customers of fulfillment services.
Startups:
Startups often rely on third-party logistics providers to ensure orders are handled quickly and accurately. Fulfillment companies provide an efficient way for new businesses to manage their inventory and customer orders. Because they often need more resources to address these operations internally.
Specialty Retailers:
Companies focusing on selling niche products or a specific geographic area need reliable order fulfillment solutions to meet consumer demand and maintain a competitive edge. So, they often look for fulfillment services to help them scale.
Benefits Of Working With SHIPHYPE As Your Fulfillment Partner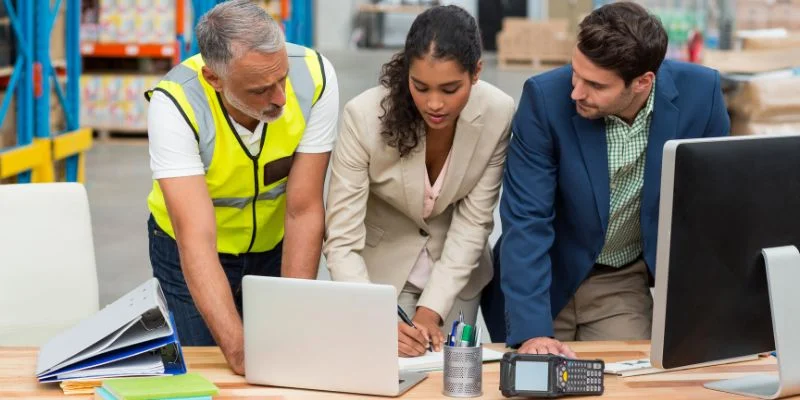 At SHIPHYPE, they understand that having a reliable fulfillment partner is essential for the success of your online business. That's why they strive to provide top-notch service, offering you a comprehensive suite of features such as:
Unparalleled Experience:
With better than ten years of knowledge in the enterprise, SHIPHYPE is an established name for logistics and fulfillment. This team of professionals will provide a smooth and reliable service that ensures your orders are fulfilled quickly and accurately.
Customer Service:
They understand customer satisfaction is imperative for a successful business and provide exceptional customer service throughout shipping. Their knowledgeable and experienced crew is always available to answer any inquiries or settle any problems quickly and efficiently.
Scalability:
As your business grows, so do their services. They are here to sustain you at every stage as you scale up your fulfillment operations by offering tailored solutions and flexible pricing to meet your needs. So whether you are a miniature business or an enterprise, SHIPHYPE can help you succeed.
Request a quote
Fill the form below and our sales team will be in touch.
Don't like forms?
Email Us:
[email protected]