Looking to Outsource Order Fulfillment to a 3PL?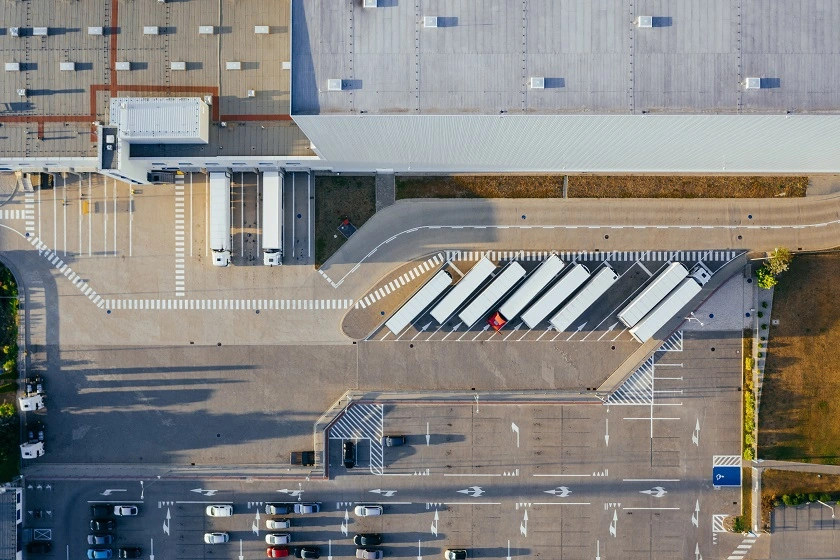 Leading provider of warehousing, fulfillment, distribution, global logistics, and supply chain solutions in Los Angeles.
SHIPHYPE is a leading provider of 3PL (Third-Party Logistics) services in Los Angeles, offering comprehensive logistics and distribution solutions to meet the unique needs of businesses of all sizes.
Our experienced team of professionals and state-of-the-art facilities ensure efficient and cost-effective transportation, storage, and distribution of your goods, giving you peace of mind and allowing you to focus on growing your business.
Third-Party Logistics In Los Angeles
Los Angeles, Southern California is one of the country's top distribution markets as the second-largest metropolitan area in the United States. With its robust infrastructure, large ports, and vast network of railroads, Los Angeles is an ideal location for 3PL operations. At SHIPHYPE, we specialize in providing 3PL services to businesses in Los Angeles area and throughout the country.
Our comprehensive logistics solutions include everything from order fulfillment and inventory management to warehousing and distribution.
Benefits of Working with A Third-Party Logistics Provider in Los Angeles
Working with a 3PL provider like Shiphype can provide you with many advantages, including:-
Cost-Effective Solutions
Working with a 3PL provider in Los Angeles can significantly reduce costs associated with managing your logistics operations. 3PL companies provide economies of scale and expertise to lower operational costs, freeing up resources for other areas of your business.
Improved Flexibility and Scalability
A 3PL provider can quickly adjust to changing business needs and accommodate sudden spikes in demand, allowing you to manage your business's ups and downs better.
Increased Efficiency
3PL providers are experts in logistics and have the technology, resources, and networks to streamline your supply chain management operations, increasing efficiency and reducing errors.
Focus on Core Business
Outsourcing your logistics operations to a 3PL provider frees up your time and resources, allowing you to focus on core business functions and strategies, leading to growth and increased profitability.
Enhanced Customer Service
With real-time shipment tracking, reporting, and order fulfillment services, 3PL providers can improve customer satisfaction and brand reputation by ensuring timely and efficient delivery of goods.
Risk Management
3PL providers are equipped to handle potential risks, such as lost or damaged goods, more efficiently and effectively, reducing the possible loss for your business.
Technology and Innovation
3PL providers are at the forefront of technology and innovation, providing the latest tools and techniques to improve logistics processes and increase efficiency and competitiveness. A 3PL provider is also better able to stay up-to-date with the changing industry rules and regulations, ensuring compliance and reducing the risk of fines.
Services
Transportation Services
Local, regional, and national delivery options
Domestic and international shipping capabilities
Real-time shipment tracking and reporting
Warehouse and Storage Services
Secure and climate-controlled storage options
Inventory management and control services
Order fulfillment and pick-and-pack services
Cross-docking and trans-loading services
24/7 surveillance and security measures
Distribution Services
Nationwide distribution network
Order fulfillment and pick-and-pack services
E-commerce and direct-to-consumer delivery options
Customized distribution solutions tailored to meet your unique needs
Real-time shipment tracking and reporting
Why Choose Shiphype's 3PL Services
Shiphype can provide you with a comprehensive 3PL solution for all your Los Angeles-based logistics and distribution needs. Our team of experts has the experience and resources to ensure your goods are transported, stored, and distributed safely, securely, and promptly. Our cutting-edge technology allows us to provide:
Cost-Effective Solutions
Our 3PL services are designed to reduce costs and improve efficiency, helping you to save money and streamline your supply chain operations. We offer flexible pricing options, value added services, and a range of cost-saving measures, such as consolidation and optimized routing, to ensure you get the best value for your money.
Experienced Team
Our team of logistics professionals has years of experience in the industry, and they understand the complexities of transportation and distribution. They work closely with you to develop customized solutions that meet your needs and help you achieve your business goals.
State-of-the-Art Facilities
We operate state-of-the-art facilities with the latest technology, ensuring safe and secure storage of your goods and efficient transportation and distribution services. Our facilities provide 24/7 surveillance and security measures to protect your assets.
Real-Time Fulfillment Software
With Shiphype's 3PL services, you have access to real-time shipment tracking and reporting, giving you complete visibility into the status of your shipments. You can track your shipments online anytime; our team is always available to answer any questions. Our real-time fulfillment software also provides detailed insights into your inventory and order management process, allowing you to make informed decisions and ensure a smooth supply chain operation.
Customized Solutions
At Shiphype, we understand that every business has unique logistics needs, which is why we offer customized solutions tailored to meet your specific requirements. Our team works closely with you to understand your needs and develop a solution that fits your business like a glove.
Seamless Integration with Your Business
Our 3PL services are designed to integrate seamlessly with your business operations, making it easy for you to manage your supply chain. Our team works closely with you to ensure a smooth and seamless transition with minimal disruption to your business. Our eCommerce integration capabilities also allow you to quickly and easily connect your online store to our 3PL services.
Streamline Your Supply Chain, Partner with Shiphype Today!
Take control of your logistics operations and improve your bottom line by partnering with Shiphype, the premier 3PL provider in Los Angeles. Our team of experts is dedicated to providing customized solutions and exceptional customer service, ensuring your success. Contact us today to learn how we can help your business grow and thrive.
Visit our website at Shiphype.com to schedule a consultation and see the difference that Shiphype can make for your business. Don't wait; make the intelligent choice for your logistics needs and partner with Shiphype today!
Request a quote
Fill the form below and our sales team will be in touch.
Don't like forms?
Email Us:
[email protected]