Looking to Outsource Order Fulfillment to a 3PL?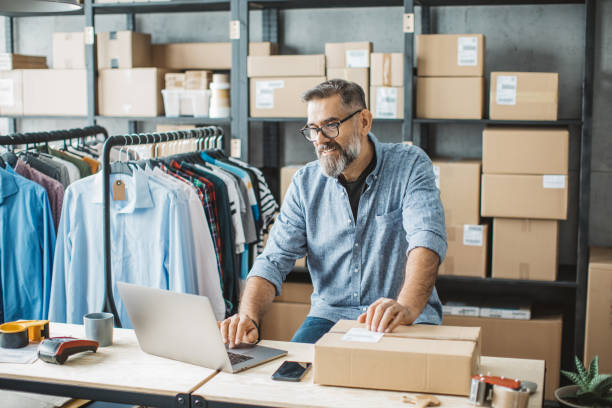 Things To Consider When Shipping Online Orders
Online store owners and ecommerce merchants know that shipping orders are essential to the fulfillment process. Whether you're an online business just starting or have been running for years, understanding how to ship efficiently can make a huge difference in your bottom line.
In-house fulfillment or outsourcing fulfillment, services are two options for getting your orders out the door. Considering a third-party logistics provider (3PL) for managing your order fulfillment, it's important to consider all costs associated with shipping, inventory management, and order processing. If you use a 3PL for online order shipping, SHIPHYPE's fulfillment services are the perfect solution. Before shipping, you should consider significant factors to ensure a seamless order fulfillment process.
Package Size
Online orders usually require more than one package size to cover all types of orders. Ensure you order the right package sizes and styles for your product line. Fulfillment centers can help you manage the process by providing pre-selected sizes and styles for optimal shipping costs.
Taxes And Duties
Taxes and duties may apply depending on where your customers are located. Ensure you understand the laws and regulations for shipments in different countries, so the receiver gets their orders without any unexpected fees.
Shipping Costs
One of the main costs associated with ecommerce order fulfillment is shipping costs. Shipping prices vary significantly depending on weight, size, location, and carrier. Multiple fulfillment centers can help reduce shipping costs by locating inventory closer to your customers.
Customs Clearance
For international shipments, it's important to understand the customs clearance process. Ensure all paperwork is filled out correctly and in advance to avoid delays or extra fees when crossing borders.
Considering these factors before shipping your online orders, you can ensure a smooth fulfillment process and provide superior customer service. With SHIPHYPE's comprehensive fulfillment services, you can rest assured that your orders will be shipped quickly and accurately while keeping costs minimal.
Does Your Online Business Need Third-Party Logistics?
Online businesses need reliable and efficient logistics to remain competitive. Multiple fulfillment centers, inventory management, and order processing, are key elements of any successful ecommerce business. The costs associated with in-house fulfillment or outsourcing fulfillment services can be significant, making it difficult to balance cost savings with customer satisfaction.
Every business is unique and requires a customized approach to order fulfillment needs. Working with 3PL service procures many benefits for your business. These include:
Global Access
Your online business can reach customers worldwide with the help of outsource fulfillment. With multiple fulfillment centers in different countries, you can reduce shipping costs and speed up delivery times.
Enhance Your Brand Image
A professional fulfillment service can help you enhance your brand image and provide an excellent customer service experience. SHIPHYPE's team of experts will ensure that orders are shipped quickly and accurately, helping to boost your reputation with customers.
Quick Order Fulfillment Process
You don't need to worry about the order fulfillment process as a business owner. 3PL providers like SHIPHYPE will manage all aspects of the fulfillment process, from picking and packing orders to shipping and tracking them.
Using third-party logistics for your online business can help you save time and money while providing an efficient and reliable service to your customers. With SHIPHYPE, you can rest assured that your orders will be shipped quickly and accurately while minimizing costs.
Differences Between Online and E-commerce 3PL?
An online 3PL provider and an ecommerce 3PL provider offer different services. Online 3PLs primarily focus on handling product storage, holding inventory, shipping orders, and tracking packages.
Ecommerce 3PLs also provide these services but specialize in more complex processes such as order management, returns processing, product bundling, gift wrapping, etc. In addition, they may also provide value-added services such as product customization and marketing support.
When choosing a 3PL fulfillment center for your business, it's important to understand the differences between online vs ecommerce 3PLs to ensure you select the right partner for your needs. SHIPHYPE offers a comprehensive suite of ecommerce fulfillment services designed to reduce costs, improve customer service, and increase your bottom line.
With SHIPHYPE, all your worries about order fulfillment are handled so you can focus on what matters most: running your business.
Why Choose SHIPHYPE As Your Fulfillment Partner?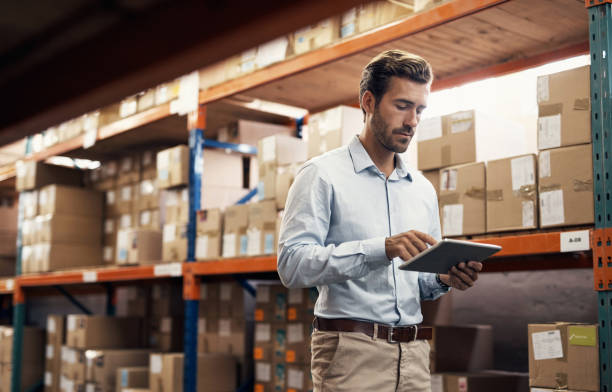 Ecommerce businesses or online stores always need reliable 3PL or Third Party Logistics partners to handle their order fulfillment. We all know how difficult it is to manage deliveries when orders are in bulk. This is where the importance of a great 3PL partner comes into play.
SHIPHYPE offers an efficient, cost-effective, and reliable fulfillment solution to handle online orders easily. Our experienced team of professionals provides end-to-end solutions that take care of every tiny detail and ensure your orders are delivered on time. But why choose SHIPHYPE as your fulfillment partner? Here's what makes us stand out from the crowd:
Distributed Inventory
We have warehouses across the globe, giving you access to a distributed inventory. This helps you fulfill orders quickly and accurately without any time delays. We also offer cost-effective services without compromising on quality. You can rest assured that your deliveries will reach their destination within the promised timelines and at the lowest possible cost.
Easy Integration
We offer easy integration with your store, making it easier to sync data between SHIPHYPE and your e-commerce platform. And since we have a distributed inventory, the process of managing orders is simplified and streamlined.
Real-Time Tracking
Our real-time tracking feature allows you to monitor orders from when they're placed until they reach their destination. You can also view shipment statuses and track inventory levels in real-time, which helps you to manage your business operations better.
At SHIPHYPE, we know that managing e-commerce orders is not easy, so our team of experts is here to help you every step of the way. With our reliable order fulfillment services, you can be sure that your orders are handled efficiently and delivered quickly and accurately. So why wait? Choose SHIPHYPE as your 3PL partner now!
Request a quote
Fill the form below and our sales team will be in touch.
Don't like forms?
Email Us:
[email protected]