Looking to Outsource Order Fulfillment to a 3PL?
Advantages of Using a 3PL That Specializes In Retail Fulfillment USA
A fulfillment center is a warehouse or distribution center that stores, packs, and ships products for eCommerce retailers and other companies. Fulfillment services are provided by a fulfillment company specializing in managing inventory, packing orders for shipping, and providing customer service. A fulfillment services company can provide various business advantages for retail fulfillment USA. The benefits that come with outsourcing fulfillment services to a 3PL include the following:
Increased Customer Satisfaction
Order fulfillment companies have the resources and expertise to provide quick, reliable order processing and delivery. This helps increase customer satisfaction as orders arrive on time and in perfect condition.
Streamlined Inventory Management
Fulfillment centers track inventory levels and ensure the right products are always in stock. This helps keep customers and inventory levels balanced, avoiding stockouts that disappoint customers.
Reduced Shipping Costs
Fulfillment services companies have access to various shipping carriers and discounted rates, making it easier for businesses to reduce their shipping expenses. Outsourced fulfillment can often be more cost-effective than managing fulfillment in-house.
Expanded Sales Channels
Outsourced fulfillment services make it easier for businesses to expand their sales channels and take orders from multiple sources, such as websites, Amazon, eBay, and more. This helps increase revenue potential and broaden the customer base.
Benefits of Working With A Retail Fulfillment Provider In The USA
The USA is a hub of activity for retail fulfillment, with various order fulfillment companies offering services to businesses of all sizes. Working with a provider based in the USA can provide a variety of benefits:
Faster Delivery Times
Retailers often offer delivery times that are faster than those found elsewhere. This helps increase customer satisfaction and boost sales as customers receive their orders quickly. Many fulfillment centers in the US also offer same-day shipping or even overnight delivery, giving customers the convenience they seek.
Lower Shipping Costs
Order fulfillment companies based in the USA can provide lower shipping costs due to their proximity to most customers. This helps businesses save money and provides customers with more affordable delivery options.
Customized Solutions
Fulfillment companies in the USA can customize their services to meet the specific needs of each business. This allows businesses to get exactly what they need from a fulfillment provider and ensures that products are shipped quickly and accurately every time.
SHIPHYPE has years of experience providing retail fulfillment services in the USA. We have a team of experienced order fulfillment professionals ready to help businesses increase customer satisfaction and maximize profits.
Services Offered By 3PL Companies In USA
Whether it's eCommerce fulfillment services or retail fulfillment services, businesses have various options for outsourcing their order fulfillment needs. 3PL companies in the USA offer multiple services to fit any business's needs. Some common services provided by 3PL providers include:
Order Processing and Fulfillment
When an order is placed, fulfillment companies will process and package it for shipping. They will also track inventory levels and ensure that stockouts don't occur.
Warehousing And Storage
3PL companies provide secure storage facilities to store products until they are ready to be shipped. This helps minimize costs associated with keeping products in-house.
Returns And Refunds
3PL companies handle all aspects of returns and refunds, including tracking customer complaints and processing any associated payments. This helps save businesses time and money while providing customers a positive experience.
Inventory Management
Every business needs to keep accurate records of their inventory levels, and 3PL companies provide the necessary tools and technology to help enterprises to stay on top of their inventory. They can track products as they move through the supply chain, allowing businesses to better manage their in
By working with a reliable fulfillment provider such as SHIPHYPE, businesses can greatly increase customer satisfaction, reduce costs, and maximize profits. We offer a wide range of services to meet each company's unique needs, from order processing to inventory management.
Things To Consider When Looking For A Retail Fulfillment Provider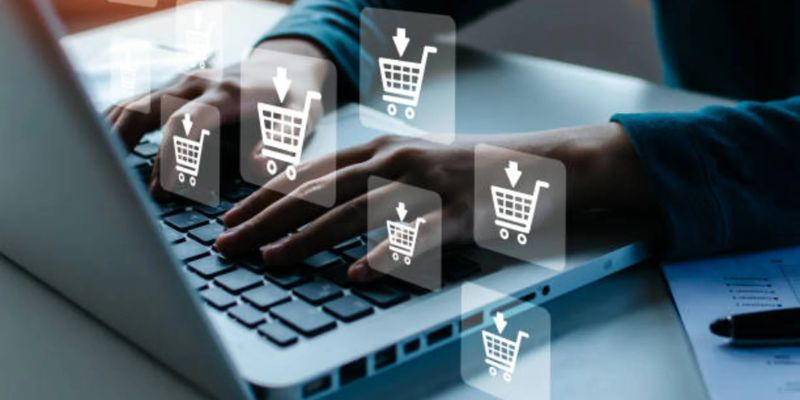 Choosing any fulfillment service is a big decision and requires careful consideration. Here are some important factors to consider when looking for a retail fulfillment provider:
Location
Where the fulfillment service is located will impact the delivery speed and cost. Choosing a provider close enough to customers is important to ensure quick delivery without incurring high shipping costs.
Expertise
Choosing a provider with the experience and expertise to handle all aspects of order fulfillment, from order processing to returns, is important. This ensures that orders are processed quickly and accurately every time.
Customer Service
Good customer service is essential when it comes to order fulfillment company. A reliable provider can answer customers' questions and provide clear information to ensure a positive shopping experience.
At SHIPHYPE, we understand the importance of providing our customers with quality order fulfillment services. We are committed to delivering fast, accurate, and reliable solutions that meet every business's unique needs.
Differences Between Retail Fulfillment And Wholesale Fulfillment
Retail fulfillment and wholesale fulfillment have some similarities but also important differences. Retail fulfillment is focused on providing services for individual customers, while wholesale fulfillment is geared toward businesses that purchase large quantities of products.
Retail Fulfillment
Retail fulfillment focuses on order processing and shipping individual orders to consumers. This requires a fast and reliable system, as customers expect their orders to arrive quickly and accurately. It also involves managing inventory levels, returns and refunds, tracking customer complaints, and providing customer service.
Wholesale Fulfillment
Wholesale fulfillment is focused on selling large quantities of products to businesses rather than individual customers. This requires different third party logistics and operations than retail fulfillment, such as handling large orders, providing bulk shipping services, and managing inventory more efficiently. It also involves working returns from businesses that may be dissatisfied with their order.
At SHIPHYPE, we specialize in retail and wholesale fulfillment and are dedicated to providing our customers with the highest quality services. We strive to provide fast and reliable order fulfillment solutions tailored to each business's unique needs.
Why Choose SHIPHYPE?
It is a matter of trust when choosing a reliable fulfillment provider, and many businesses have trusted SHIPHYPE for over 5 years. Our experienced professionals are committed to providing the best possible customer service and delivering fast and accurate order fulfillment solutions. We pride ourselves on our quality control processes, allowing us to ensure that every order meets the highest standards. The reasons to choose SHIPHYPE include the following:
Experienced And Knowledgeable Team
We have someone experienced and knowledgeable to guide you through the fulfillment process. Our team has years of experience in order fulfillment, giving us the expertise to handle orders quickly and accurately every time.
Quality Control Processes
At SHIPHYPE, quality control processes are at the core of our operations. Our stringent system ensures that orders arrive on time and in perfect condition.
Quick Delivery Times
We understand the importance of fast delivery and have developed a system guaranteeing quick shipping times. Our network of warehouses ensures that your products are delivered quickly, allowing you to provide the best possible customer experience.
At SHIPHYPE, every business has different requirements for its fulfillment needs. That's why we offer various services and solutions tailored to each company's unique needs. Contact us today to learn more about how we can help you achieve your fulfillment goals.
Request a quote
Fill the form below and our sales team will be in touch.
Don't like forms?
Email Us:
[email protected]