Looking to Outsource Order Fulfillment to a 3PL?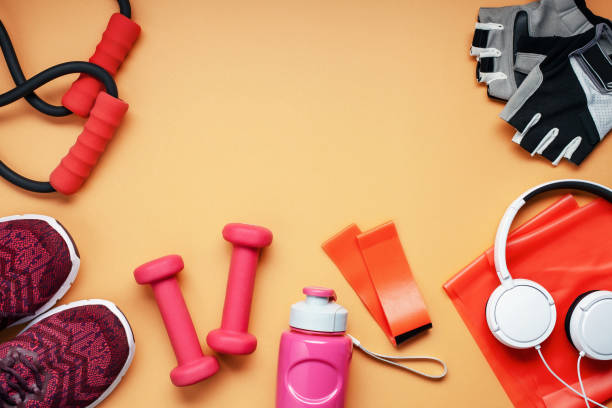 Things To Consider When Shipping Fitness Products
Health and fitness products are often large and heavy, making the entire order fulfillment process challenging. That's why it's important to have the right fulfillment partner to ensure your products are shipped quickly and safely. It is important to have a fast, reliable order fulfillment process and to consider the costs associated with shipping fitness products.
At SHIPHYPE, we understand the unique needs of fitness brands. When you choose our inventory management and 3PL services, you get real-time visibility of your orders and shipments, helping you provide an exceptional customer experience. But knowing the following factors before shipping is the key to success.
Weight
Since fitness products are usually large and heavy, weighing every item before shipping is important. A successful business model depends on understanding the costs of shipping heavier items, as they can often be more expensive if you don't partner with an experienced fulfillment provider. SHIPHYPE procures the best shipping options for the fitness industry and can handle any size item.
Legal Requirements
Every country has its laws and regulations for shipping fitness products. Before you ship the exercise equipment overseas, make sure you know all the legal requirements that come with it. SHIPHYPE can assist in all international compliance matters, including labeling and declarations. Like any other product, it is essential to know the laws and regulations to avoid costly delays.
Taxes And Duties
Regarding taxes and duties, know the exact amount charged on each order. SHIPHYPE can help you understand what tax rates and tariffs apply for each shipment, so you are well prepared for potential additional expenses.
Custom Clearance
Depending on the destination country, you may also need to clear customs. Every item needs to be properly labeled to ensure no delays during transit. SHIPHYPE can help you with all of your customs clearance and labeling needs
With our expertise in the fitness industry, we can provide a cost-effective order fulfillment process that meets your needs. If you are new to the industry, we will provide consultation to help you find the right fulfillment partner.
Products We Fulfill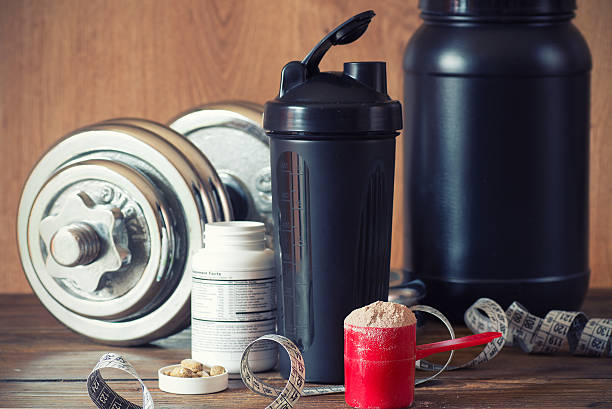 The fitness industry is vast and comprised of countless products, ranging from free weights to exercise equipment, bicycles, gym accessories, and beyond. At SHIPHYPE, we are your complete fulfillment partner for the fitness world, taking care of all aspects of order fulfillment easily.
SHIPHYPE provides more than just shipping services for dumbbells; they offer fulfillment solutions for a wide range of health and wellness products. Vitamins and supplements are also in the lineup, as well as fitness apparel, accessories, and more. Our range of products that we fulfill include:
Smart Watches
If you're looking to stock up on the latest fitness-tracking technology, SHIPHYPE has you covered. We are proud partners with some of the world's leading fitness brands and can help your business keep up with the times by offering a complete fulfillment service for smartwatches.
Fitness Equipment
We understand that for an online store to be successful in the fitness industry, it needs to have access to a wide range of products. We offer an entire order fulfillment process for gym equipment and accessories such as weights, benches, machines, and more. You can trust that the products you need will be delivered on time and with no surprises.
Vitamins & Supplements
The supplement industry is big business; SHIPHYPE can provide order fulfillment services for vitamins, minerals, protein powder, and more. Our special packaging solutions offer secure and reliable shipping if you want to ship supplements.
Clothing & Accessories
We know how important it is for customers to get the latest in fitness apparel, which is why we provide a comprehensive order fulfillment process for clothing, footwear, and accessories. From gym shorts to compression sleeves and everything in between, SHIPHYPE has you covered.
Yoga Mats And Towels
Yoga is an industry that has been growing rapidly in recent years, and it's easy to see why. At SHIPHYPE, we offer a full-service order fulfillment process for yoga mats, towels, and other products. We understand the needs of this niche market and are here to help you exceed customer expectations.
Opting for SHIPHYPE As Your Fitness Products Fulfillment Partner
Fitness enthusiasts have realized they need the right equipment and resources to reach their fitness goals. With SHIPHYPE, you can trust us to help you get the most out of your workout. Our fulfillment services are designed specifically for fitness products, so you don't have to worry about the details.
Simply provide us with your product, and we'll take care of the rest. We understand that time is valuable, so our dedicated professionals are ready to work around the clock to get your products out quickly and efficiently.
No Overhead Costs
Our shipping cost structure is designed with the fitness enthusiast in mind. You don't have to worry about extra warehousing, packaging, or shipping costs. With us, you just pay for what you need and nothing more.
Customized Solutions
Every fitness enthusiast is different, meaning every order has unique needs and requirements. That's why our team of experts will work with you to create customized solutions that fit your needs. We'll ensure everything is taken care of from the moment your order is placed until it reaches its destination.
Dedicated & Reliable Service
At SHIPHYPE, reliability is key. Our team understands the importance of providing quality service with every order. We ensure our customers are taken care of, and their orders are fulfilled on time and without issue.
Secure & Easy Process
We take security seriously, which is why all orders placed through SHIPHYPE go through a secure process to ensure the safety of your products and information. We offer an easy-to-use online portal for placing orders and tracking shipments so you can stay up-to-date with your order every step of the way.
Don't let order fulfillment be a roadblock to success, contact SHIPHYPE today for a free consultation, and we'll show you how our services can help improve your fitness brand! We look forward to working with you.
Request a quote
Fill the form below and our sales team will be in touch.
Don't like forms?
Email Us:
[email protected]