Looking to Outsource Order Fulfillment to a 3PL?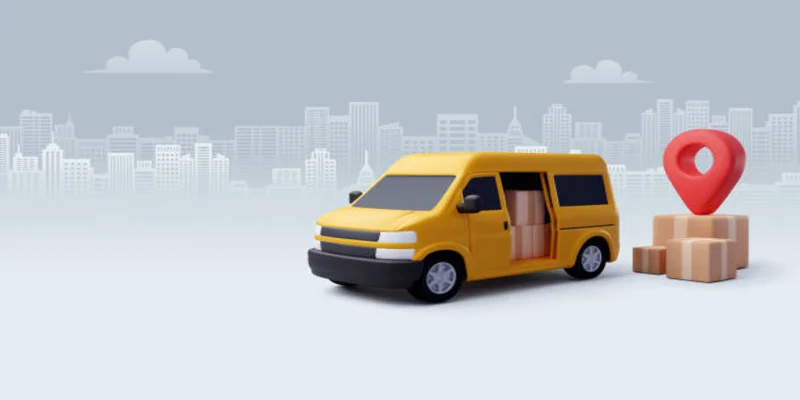 Advantages Of FBA Prep Center In Toronto
Toronto is a hub of international commerce and offers a variety of benefits to Amazon sellers who use an FBA Prep Center in the city. The FBA prep center is an essential part of the Amazon FBA process for any seller who wants to maximize their profits. A Toronto-based prep center could be the perfect solution if any business owner wants to grow their Amazon FBA business.
One of the main advantages of using Amazon FBA prep services in Toronto is convenience. Locating in the heart of Canada's largest city means that sellers can easily access their products and services without traveling too far. Some other significant advantages of using a Toronto-based FBA Prep Center include the following:
Professional Services
With an experienced team of professionals, a reliable Amazon Prep Center in Toronto will provide comprehensive services tailored to their customers' needs. They also offer high levels of customer service and quality assurance.
Worry-Free Special Handling
A reliable FBA Prep service in Toronto can handle all the specialized packaging and labeling services required when sending items to Amazon. This worry-free approach helps ensure that products are appropriately labeled and shipped, saving customers time and money.
Cost Savings
Using an FBA Prep Center in Toronto means sellers can benefit from significantly lower super competitive prep fees than other fulfillment services. These cost savings can help businesses maximize their profits and save money while ensuring that products are shipped and fulfilled in the most efficient way possible.
Time Savings
A Toronto-based FBA Prep Center provides a faster, more efficient shipping process than other methods. This means that customers get their orders much faster than using another service. This is particularly important for businesses that must get their products out to customers quickly.
An FBA Prep Center in Toronto is the perfect partner for businesses that want to take advantage of SHIPHYPE's FBA program. This program enables sellers to access discounted shipping rates and expedited delivery, ensuring customers get their supply chain orders as quickly as possible.
Services Offered By FBA Prep Center In Toronto
Every FBA prep facility center in Toronto offers different services, but there are some standard features that all of them provide. It entirely depends on the business needs and the most suitable service. Generally, these services include:
Product Storage And Inventory Management
FBA Prep Centers assign an account manager dedicated to helping businesses organize and store their products in a safe, secure environment, from product receiving, sorting, and storage to inventory management.
Product Labeling And Packaging
Labeling and packaging services are available for businesses that must ensure their products are correctly labeled and packaged before they are sent to customers. This includes customizing the packing materials to provide the products arrive in perfect condition.
Shipping And Fulfillment
FBA Prep Centers also offer a range of shipping services, including domestic and international, FBA removal requests, shipping through SHIPHYPE's program, and discounted rates for bulk orders. They can also help manage fulfillment processes, ensuring products are shipped on time and accurately.
Quality Control Checks
Carton forwarding quality control checks ensure that only high-quality products are sent out and delivered to customers. FBA Prep Centers in Toronto can help businesses verify product quality and accuracy before shipping off items.
Using SHIPHYPE as your FBA Prep Center in Toronto can help businesses import shipments and become more efficient and save time. From product storage to shipping, FBA Prep Centers provide various services essential for any business to scale up its operations.
Things To Consider When Looking For an FBA Prep Center In Toronto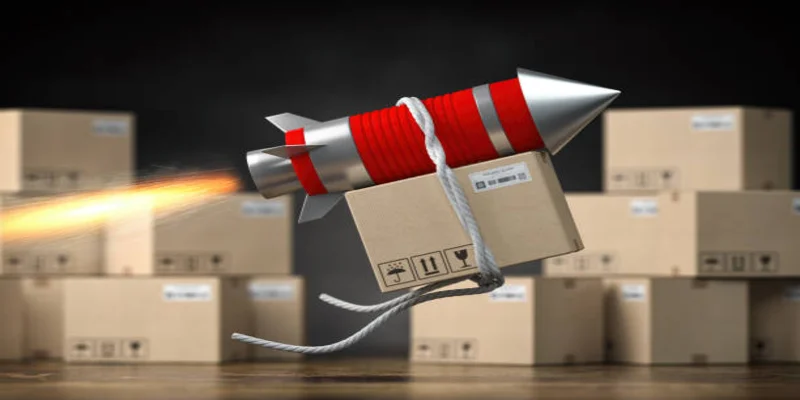 We all want our products delivered on time and in perfect condition. To ensure this happens, businesses must consider a few key factors when looking for an FBA Prep Center in Toronto.
Regional Differences
Different regions have different regulations and rules regarding product labeling, packaging, shipping, and fulfillment. Understanding regional differences is essential before choosing an FBA Prep Center in Toronto.
Security And Safety Measures
Security and safety measures are essential when storing products with Amazon FNSKU labels in Toronto. Ensure the center is updated with the latest safety and security protocols, such as fire suppression systems, to protect your products from risks.
Inspection Services
FBA Prep Centers in Toronto offer inspection services that verify product quality before they are sent out for delivery. This helps to ensure that customers receive only high-quality items that meet their expectations.
These are just a few factors businesses should consider when looking for an FBA Prep Center in Toronto. With the right FBA Prep Center, companies can save time and money while ensuring their products are adequately prepared for delivery.
Does Your Business Need An FBA Prep Center In Toronto?
If your business operates within the Amazon FBA (Fulfillment by Amazon) program and serves customers in Toronto or the surrounding area, having an FBA prep center in Toronto can be beneficial.
A local prep center can handle product inspection, labeling, bundling, and packaging tasks, ensuring that your inventory is prepared according to Amazon's standards before being shipped to the fulfillment centers. This can save you time, reduce shipping costs, and streamline your operations, improving overall efficiency and customer satisfaction.
What Type Of Companies Look For FBA Prep Center In Toronto?
Various types of companies can benefit from having an FBA prep center in Toronto. This includes e-commerce businesses that sell products on Amazon and utilize the FBA program for order fulfillment.
Startups and small businesses seeking to outsource product preparation tasks can also benefit from a local prep center. Additionally, companies that aim to expand their reach to Toronto and the surrounding region can utilize an FBA prep center to efficiently handle their inventory and ensure timely delivery to local customers.
Benefits Of Working With SHIPHYPE As Your FBA Prep Center In Toronto
A trusted FBA prep center in Toronto can benefit your business. At SHIPHYPE, we specialize in preparing products for FBA shipment and helping companies save time and money. Our team of experienced professionals is highly knowledgeable about Amazon's requirements and will ensure that your inventory is handled correctly, allowing you to maintain high customer service standards. Furthermore, the reasons to choose SHIPHYPE are:
No Need to Hire Additional Staff
Outsourcing your FBA prep tasks to SHIPHYPE can help you save on overhead costs by eliminating the need to hire additional staff. Every job is completed with precision and efficiency, so you can have peace of mind knowing that your inventory is in the best hands.
Quality Assurance & Product Inspection
At SHIPHYPE, we are committed to providing the highest quality services, and our experts will ensure that your inventory is packaged and shipped according to Amazon's standards. We also offer product inspections to detect defects or damages before reaching your customers.
Fast & Efficient Delivery
We understand how important it is for your products to arrive on time to meet customer expectations. Our FBA prep center in Toronto will ensure your inventory is processed quickly and shipped out on time, so you don't have to worry about delays or lost packages.
Ultimately, outsourcing your FBA prep tasks to SHIPHYPE can help you save time and money while maintaining the highest level of customer service. If you are looking for an experienced and reliable partner to help you prepare your inventory for shipping, then SHIPHYPE is the right choice! Contact us today to learn more about our services!
Request a quote
Fill the form below and our sales team will be in touch.
Don't like forms?
Email Us:
[email protected]