Looking to Outsource Order Fulfillment to a 3PL?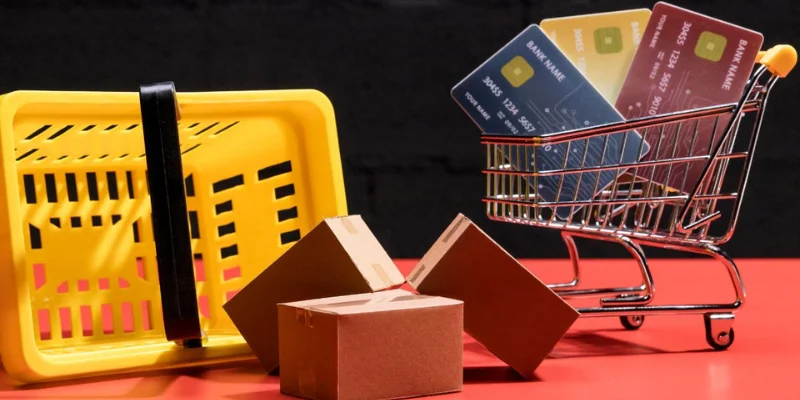 How To Fulfill Groupon Orders?
Creating satisfied customers is paramount for businesses, and it's easy to do when fulfilling Groupon orders! You only need a reliable system: review order details with detail, package your products securely while including any relevant inserts, then ship off via a credible courier. Remember the importance of communication – keep in touch with shoppers throughout their buying journey to ensure they stay informed and contented.
Companies prioritizing order accuracy, security, and timely delivery demonstrate their commitment to quality and professionalism and reap the rewards of successful order fulfillment. Such a strategy will help build strong customer relationships and maintain an admirable long-term reputation.
How 3PLs Help Fulfill Groupon Orders?
By joining forces with 3PLs, Groupon can stay focused on providing customers with the best deals. We'll explore how 3PLs contribute and ensure those great offers are quickly delivered to shoppers!
Groupon Goods Integration Manager:
3PLs can now automate their ordering system with the Groupon Goods Integration Manager – eliminating tedious manual tasks and allowing direct orders from Groupon. Streamline your business today by taking advantage of this powerful platform!
LMS Logistics Solutions:
LMS Logistics Solutions helps make order fulfillment with Groupon effortless. Their streamlined integration process guarantees a smooth transition to the online ordering system, so you can rest easy knowing your orders are handled quickly and efficiently.
Integration Manager:
Integration Manager shipment tracking takes the stress out of Groupon orders for 3PLs, offering a comprehensive suite of tools to simplify and streamline every-step integration-specific instructions. Manage each order with ease while keeping track of inventory integration levels and shipment status – leaving you free to focus on what matters most.
How Do 3PLs Connect With Groupon?
Groupon, an e-commerce powerhouse that connects shoppers with deals and discounts on goods and services they love, relies heavily on the help of Third Party Logistics (3PLs) providers to manage their logistics operations.
Overview of 3PLs and Groupon:
Unlock the mysteries of 3PLs and Groupon – two business solutions that are often intertwined. Logistics companies, or 3PLs, are integral to managing other businesses' needs, like warehousing, transportation services, and product fulfillment. Let's learn more about this duo!
Groupon's Fulfillment by Groupon (FBG) program:
Groupon has revolutionized the fulfillment industry with its Fulfillment by Groupon program. With FBG, merchants can take advantage of Groupon's storage centers, and customers get fast shipping plus reliable customer service – all without requiring extra effort!
Connecting with 3PLs:
For merchants who prefer to work with a third-party logistics provider, connecting their 3PL via Groupon's API allows them to streamline and coordinate multiple aspects of managing Groupon orders.
Benefits Of Outsourcing Groupon Fulfillment Needs
By leveraging the services of an external firm to fulfill Groupon orders, businesses can free up their resources and redirect them toward their core strengths.
Cost-effectively solution:
Groupon fulfillment centers provide invaluable support to businesses, boasting significant cost savings. Through their bulk shipping abilities, they can negotiate lower rates that translate into more money in the pockets of entrepreneurs and companies alike.
Expertise in the entire process:
Fulfillment centers can drastically simplify the order fulfillment process for businesses, freeing up resources that would otherwise be spent on tedious tasks like receiving and shipping. This allows companies to focus their energy more strategically.
Seamless eCommerce integrations:
Fulfillment centers are the perfect partners for eCommerce platforms such as Groupon, ensuring that orders and tracking information stay up-to-date with synchronized real-time updates!
Customizable integrations:
By intertwining their systems with a fulfillment center, businesses can unlock unprecedented operational efficiency and create faster, more seamless processes.
Things To Consider When Looking For A 3PL For Groupon Orders
Choosing a 3PL provider for your Groupon orders can be overwhelming – there are many factors to consider, like reliability, efficiency, and specific business needs.
Own Integrations:
Maximize efficiency by seeking a 3PL provider with synchronized integrations to your e-commerce order sources like Groupon. Streamline the process and become more productive through optimized supply chain management!
Sales Order Download:
To keep orders flowing seamlessly, it is essential to ensure that the 3PL provider can efficiently manage order downloads from Groupon and accurately process them without any hiccups.
E-commerce Order Sources:
A 3PL provider with experience in handling orders from several e-commerce platforms, such as Groupon, can be the key to ensuring your fulfillment needs are met, so make sure you pick one that's up for the task.
Upfront Cost:
Dealing with the onboarding costs of a 3PL provider can be intimidating. But there are options to help you transition quickly and efficiently – some vendors offer an express service that gets your business operational in as little as one hour.
Maximum Efficiency:
Streamline your business management process with a 3PL provider specializing in optimizing order processing and fulfillment. Leave the grunt work to them, so you can focus on growing your business!
Top 5 Options For Groupon Order Fulfillment
Order fulfillment is critical to any e-commerce business, and Groupon is no exception. We'll explore the top 5 options for Groupon order fulfillment to help merchants.
SHIPHYPE
Fulfillment by Merchant (FBM)
Fulfillment by Amazon (FBA)
ShipBob
Rakuten Super Logistics (RSL)
By leveraging these top 5 options for Groupon order fulfillment, merchants can ensure which can help them increase customer satisfaction and drive sales.
Why Choose SHIPHYPE As Your Fulfillment Partner?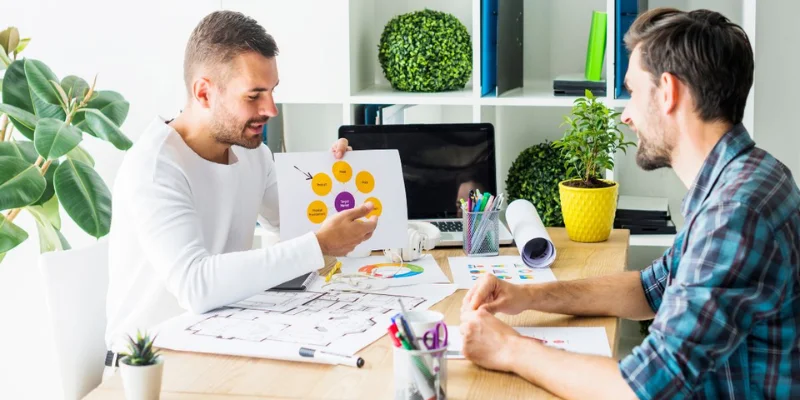 For Groupon merchants, SHIPHYPE is the perfect choice for stress-free fulfillment. Everything about this partnership, from reliable delivery to efficient processes, ensures a quality service with no hassle!
Seamless Onboarding Service:
With SHIPHYPE, you can predict a hassle-free onboarding service that assumes less than one hour. They understand that time is of the substance and want to get you up and running as soon as possible.
Personalized Customer Support:
With us, you're always in good hands. Their expert support team is here to provide tailored assistance and answer any questions along your journey with us – personalizing the experience so it's just right for you!
SHIPHYPE is the ultimate resolution for Groupon merchants looking to fulfill their orders quickly. Their smooth onboarding process guarantees top-notch service and rapid delivery so that you can trust your customers are always taken care of!
Request a quote
Fill the form below and our sales team will be in touch.
Don't like forms?
Email Us:
[email protected]