Looking to Outsource Order Fulfillment to a 3PL?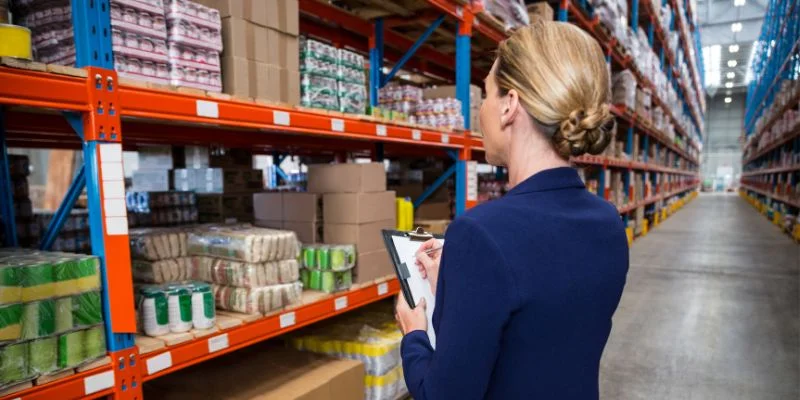 Advantages Of Using A Prep Service Canada
Using a Prep Center Service Canada is one of the most cost-effective and efficient ways to manage your Amazon FBA business. It ensures that all products are packaged and shipped correctly, with minimal delays. Further, these fulfillment services provide expert know-how to protect fragile items throughout transit.
Amazon FBA fulfillment centers provide the highest level of customer service, which is critical for a successful business. With FBA Prep Services Canada's help, you can rest confirmed that your interests will reach safely and on time. FBA Prep Service Canada offers numerous advantages to Amazon FBA sellers, such as cost savings, time efficiency, and improved customer service. With their help, you can make sure that your business runs smoothly.
Benefits Of Working With A Prep Service Canada
When you work with a Prep Service Canada expert, you can benefit from their ability and expertise in the Canadian immigration process. Here are some top reasons why you should use their services:
Professional Preparation Services:
Working with a professional prep service like Prep Service Canada ensures you get the highest quality of product preparation and supply chain management for your Amazon FBA shipments! With their super competitive prep fees, you can trust that your products will be prepped according to industry standards.
Low-Cost Supply Chain:
Prep Service Canada provides the most optimal supply chain solutions for your Amazon FBA shipments, helping you reduce costs and save money! With their skilled team of experts, you can ensure your products will be shipped out promptly.
Quality Control:
Quality control is crucial when sending products through Amazon FBA Prep Services Canada's experienced team. You can ensure your products are appropriately prepared and given the utmost care.
Services Offered By Prep Service Canada
Prep Service Canada offers a comprehensive suite of services to satisfy the demands of online retailers and prep centers. Here are some of the services they offer:
Custom Packaging & Assembly:
They provide custom packaging solutions for products shipped from online stores and the assembly of more oversized items, emphasizing quality and speed. Prep Centers Canada also offers a range of customized shipping labels for the safe and efficient delivery of your products.
Shipping & Labels:
They create and print shipping labels for online stores, saving customers time and money by not manually applying labels to each package. So, if you are an online retailer, you can now easily create and print shipping labels for your store.
Warehousing & Fulfillment:
They provide secure warehouse space for online retailers who need a place to store their goods while in transit or for long-term storage. They also offer fulfillment services to streamline stocking and fulfilling customer orders.
Things To Consider When Looking For A Prep Service Canada Provider
There are some critical points to consider when considering a prep service provider. Here are a few key elements to look for when weighing up the potential providers:
Expertise:
Look for providers with experience in the service or field you need assistance with. Ask questions to ensure they understand your needs and have the expertise to back them up. So, when searching for a Prep Service Canada provider, look for companies that specialize in the services you need.
Guidance:
Ensure the provider is willing to guide you through the process step by step. Ask questions and take notes to know what to expect from the service. With the right provider, you'll have all the guidance and support needed to move forward.
Availability:
Check if the provider has flexible hours or can accommodate your specific scheduling needs. With Prep Service Canada, you can get assistance seven days a week. Because of the flexibility of their services, you can get help when it is convenient for you.
Does Your Business Need A Prep Service Canada Provider?
Suppose you have a business in Canada that needs help managing its order fulfillment, import shipments, and carton forwarding. A Prep Service Canada provider might be the solution you're looking for. Prep Service Canada is a specialized business model specifically created to support businesses that want to take advantage of cheaper shipping rates via air freight.
Their services can help your business reach new heights by offering everything from customizable payment plans to global logistics support. With a Prep Service Canada provider, you can rest confirmed that your freight will be taken precisely and accurately, no matter where they're headed.
Differences Between Prep Services Provider And 3PL
Prep Service Canada provides prep services, which means they specialize in preparing products for shipping and delivery. This includes packing the goods securely, labeling them accurately, and completing all necessary paperwork correctly. They also handle getting products from the manufacturer to the customer, including warehousing, inventory management, and distribution services.
3PL companies specialize in transportation services and move goods from point A to point B. This includes selecting a suitable carrier to transport the goods safely and efficiently. Due to their bulk buying power, 3PL providers typically have cheaper SPD rates than Prep Service Canada.
What Type Of Companies Look For Prep Service Canada?
Prep Service Canada is a sought-after resource for companies of all sizes in today's competitive market. Here's a look at some of the business types that often seek out their services:
Large Companies:
Large companies often look for Prep Service Canada to help them process large volumes of paperwork more efficiently and quickly. With their substantial customer base, these companies require a reliable service that can handle the entire process professionally and accurately.
Small Businesses:
Even small businesses can benefit from the assistance of a Prep Service Canada provider. Small business owners may need to process paperwork for payroll, taxes, or other financial transactions but need more resources to do so in-house.
Government Agencies:
Government agencies rely heavily on Prep Service Canada providers to help them process paperwork related to contracts, laws, regulations, and other official documents. With the help of a professional prep service, agencies can ensure that all paperwork is processed accurately and on time.
Why Choose SHIPHYPE?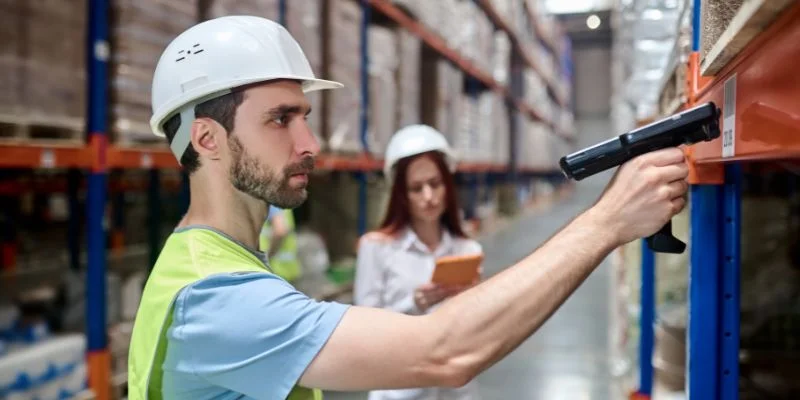 Quality Materials & Logistics Solutions:
SHIPHYPE is committed to providing quality materials and logistics solutions that will help you get your Prep Service Canada orders shipped on time. Their warehouse is fully reserved with the most delinquent shipping supplies and products, ensuring your items are delivered securely and safely.
Cost-Effective Solutions:
They understand that cost is a significant factor in shipping services. That's why they seek to deliver cost-effective solutions for their customers. They offer competitive rates and discounts that will help you save money on your Prep Service Canada orders.
Fast Delivery Times:
SHIPHYPE is committed to providing fast delivery times for Prep Service Canada orders. Their professionals work hard to confirm that your items are shipped quickly and securely, giving you relaxation of the mind that your demands will reach on time.
Request a quote
Fill the form below and our sales team will be in touch.
Don't like forms?
Email Us:
[email protected]