Looking to Outsource Order Fulfillment to a 3PL?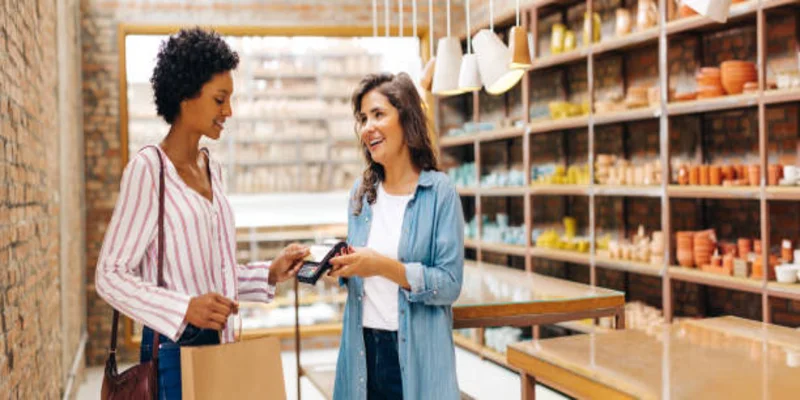 Advantages of Using A 3PL That Specializes In Retail Fulfillment Toronto
A third-party logistics company, or 3PL, is a leading provider of fulfillment services. Fulfillment centers are specialized warehouses that store and manage inventory for eCommerce businesses. An experienced logistics company offering retail fulfillment in Toronto can provide a comprehensive suite of services, including warehouse management system (WMS) integration, inventory management, order processing, pick & pack operations, kitting & assembly, and transportation services.
A third-party fulfillment center provides an eCommerce business with the ability to outsource order fulfillment and shipping processes. The experienced professionals at a 3PL like Fulfillment Services Toronto will customize a logistics solution to meet your needs for each eCommerce business. The advantages you get when using a 3PL service for your retail business include the following:
Increase Productivity
Professional fulfillment centers have the resources and technology to process larger volumes of orders with accuracy and speed efficiently. The shipping process is automated, making assembling orders and preparing them for shipping easier and faster.
Cost Savings
A 3PL typically provides cost savings compared with handling fulfillment operations in-house. Outsourcing order fulfillment means you can save on overhead costs associated with managing a warehouse or hiring staff to perform the tasks of an entire fulfillment center.
Improved Customer Service
When outsourcing order fulfillment, you can count on a fulfillment company to deliver orders accurately and on time. This helps improve customer satisfaction levels by providing timely deliveries.
Offer Global Distrubution
As a leading provider of fulfillment services, a 3PL has the capacity and resources to offer global distribution. This allows eCommerce businesses to expand their customer base worldwide and reach more potential buyers.
By partnering with Fulfillment Services Toronto, such as SHIPHYPE, you will find that using a third-party logistics company to handle your retail fulfillment Toronto operations can be cost-effective and more efficient than managing them in-house.
Benefits of Working With A Retail Fulfillment Provider In Toronto
Not every retail business has the capacity or resources to manage its fulfillment operations. Outsourcing order fulfillment can be beneficial for companies of all sizes, especially for those that do not have dedicated staff and storage space to handle shipping processes.
Some of the benefits of working with a retail fulfillment provider in Toronto include:
Access To Experienced Professionals
Working with a fulfillment service provider gives you access to experienced professionals who can provide you with the best solutions for your business. Every order is handled with additional care and attention to detail, ensuring the highest accuracy in packing and shipping.
Advanced Warehouse Technology
The best 3PLs have invested in advanced warehouse management systems that provide real-time inventory tracking and order processing capabilities. This allows businesses to track orders throughout their entire fulfillment process.
Customized Logistics Solutions
A fulfillment center can customize its services to meet the specific needs of your business. This means they can provide a flexible and scalable solution tailored to your unique requirements.
Automated Order Fulfillment Process
A 3PL will streamline your shipping process and automate order fulfillment from picking and packing to labeling. This enables you to fulfill orders and deliver them on time efficiently.
Services Offered By 3PL Companies In Toronto
Toronto is a major logistics hub in Canada, with many 3PLs offering businesses a wide range of services. Here are some of the benefits you can expect from a fulfillment provider in Toronto:
Warehouse Management
A 3PL can provide storage space for your products and inventory through a warehouse management system. This includes receiving, sorting, storing, and picking orders in an organized manner.
Accurate Order Fulfillment
Many retail businesses need efficient order fulfillment processes. A 3PL can provide accurate and timely packing, labeling, and shipping orders to customers.
Inventory Control
Managing inventory is an important part of any successful business. An eCommerce order fulfillment company can help you maintain the right stock levels and ensure your products are always available for sale.
SHIPHYPE is a top-notch retail fulfillment provider in Toronto. Our team is dedicated to providing the highest quality of service and customer satisfaction. We have state-of-the-art infrastructure, a comprehensive warehouse management system, and experienced professionals to handle your order fulfillment needs.
Things To Consider When Looking For A Retail Fulfillment Provider In Toronto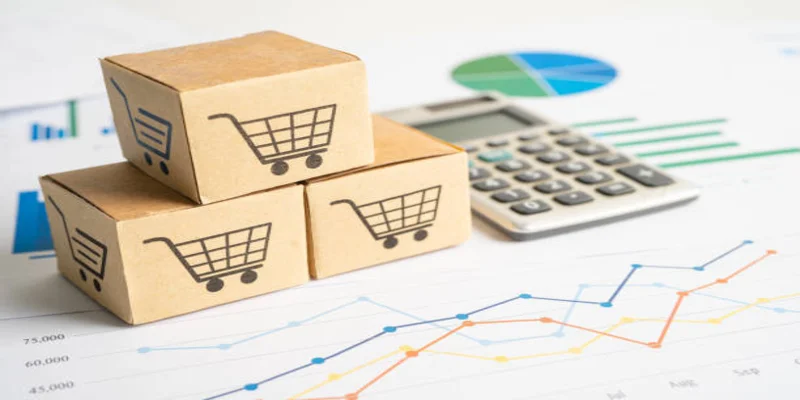 Finding a reliable retail fulfillment partner in Toronto is not as easy as it looks. It is important to consider certain factors before selecting one for your business. Here are some of the things you should keep in mind:
Experience and Reputation
Be sure to check the experience and reputation of the 3PL and their customer reviews. This will help you make an informed decision.
Services Offered
Having the right service offerings and features is essential for any business. Ensure you know the services offered by the 3PL, including order fulfillment, warehouse management, inventory control, and more.
No Hidden Costs
Make sure that the 3PL you select does not have any hidden costs. This will enable you to estimate your fulfillment costs and budget accordingly and accurately.
At SHIPHYPE, we are committed to providing our customers with Toronto's best order fulfillment services. Not only do we offer comprehensive warehouse management and inventory control solutions, but we also ensure accuracy and timeliness in order fulfillment.
What Type Of Companies Look For Retail fulfillment?
If a company sells physical retail products and wants to expand its reach beyond its local market, it may need to look for a 3PL provider offering retail order fulfillment services. These companies can include online retailers, e-commerce stores, brick-and-mortar stores, subscription box businesses, and B2C and B2B businesses. These types of companies need a reliable partner to manage their order fulfillment process, from receiving and sorting products to picking/packing/shipping.
At SHIPHYPE, we have the experience and capability to assist businesses in managing their retail order fulfillment needs. We are not limited to Toronto; we provide services throughout Canada and the United States.
Why Choose SHIPHYPE?
We truly understand that every business is different and requires tailored services. That's why our team offers a full suite of retail order fulfillment services customized to fit your business needs. We also provide a cloud-based inventory management system that helps you keep track of your stock levels in real-time. Choosing SHIPHYPE as your retail partner gives you the peace of mind that your orders will be fulfilled accurately and on time. We offer:
State Of The Art Infrastructure
At SHIPHYPE, we have invested in state-of-the-art infrastructure capable of handling any volume of orders. Our warehouse facilities are strategically located with easy access to major transportation hubs.
Experienced Professionals
Our team is composed of experienced professionals with the knowledge and skills needed to ensure your orders are fulfilled accurately and efficiently. Our team can also help you with any questions or concerns about our services.
Comprehensive Inventory Management System
We understand the importance of having an up-to-date inventory system. That's why we provide a cloud-based inventory management system that helps you see your stock levels in real-time.
Accurate Packing and Shipping
When you choose SHIPHYPE, you can rest assured that your orders will be packed and shipped accurately. Our team is dedicated to ensuring each package arrives safe and sound at its destination.
Inventory Control Solutions
Many businesses struggle to keep track of their inventory levels. At SHIPHYPE, we offer comprehensive inventory control solutions that help you easily manage your stock levels.
At SHIPHYPE, we are committed to providing the highest quality of service and customer satisfaction. Our team has extensive experience in retail order fulfillment and is ready to assist you with all your needs. Contact us today to discuss our services and how we can help improve your fulfillment process. We look forward to hearing from you!
Request a quote
Fill the form below and our sales team will be in touch.
Don't like forms?
Email Us:
[email protected]