Looking to Outsource Order Fulfillment to a 3PL?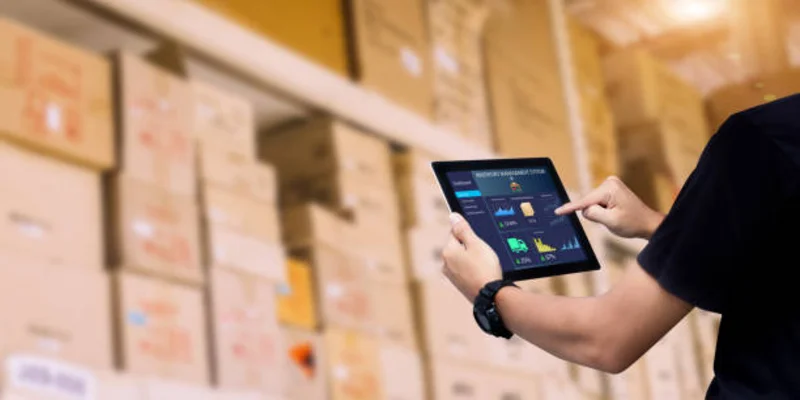 Advantages Of Using A 3PL Warehouse In Canada
A third-party logistics company is the abbreviation of 3PL and is a type of company that helps businesses outsource their supply chain management. This type of service provider has become increasingly popular in Canada with the rise in eCommerce activities.
Canada is a hub for international trade and commerce, so having a 3PL warehouse in Canada can be highly beneficial. Here are some of the advantages you can benefit from when using a 3PL Warehouse in Canada:
Improved Operational Efficiency
By outsourcing your warehousing and delivery operations to a third-party logistics company, your internal resources can focus on the core aspects of your business operations. This will enable you to optimize your operational efficiency and improve customer service.
Reduced Costs
When outsourcing to a 3PL distribution company in Canada, businesses can benefit from cost savings from economies of scale. A third-party provider can access better discounts due to the larger volume of goods they handle, which can help to reduce your overall costs.
Access To The Latest Technologies
A 3PL provider can provide access to the latest technologies and tools available in the market for better supply chain services management and order fulfillment. This helps eCommerce business stays up-to-date with industry developments and trends without investing in the necessary equipment.
Flexible Solutions
A 3PL warehouse in Canada can also provide businesses the flexibility to handle varying seasonality and customer demands. This allows companies to scale up or down according to their needs without investing additional resources or infrastructure.
SHIPHYPE is one of Canada's leading 3PL providers and offers various services, including warehousing, order fulfillment, distribution, and transportation. With our flexible supply chain solutions and reliable service, you can trust SHIPHYPE to help you take your business operations to the next level.
Services Offered By 3PL Warehouse In Canada
When we talk about a 3PL warehouse in Canada, we refer to a third-party logistics provider offering customs brokerage services, business storage, and distribution services.
Many businesses outsource their warehousing, supply chain consulting, and order fulfillment operations to 3PL providers to benefit from economies of scale, improved customer service levels, access to the latest technologies, and flexible solutions. The services offered by a 3PL warehouse in Canada include:
Warehousing
Small and medium-sized businesses often lack the resources to store their products in warehouses. This is where 3PL providers come in handy, as they can provide ample storage space for goods in their warehouses. They will also handle any inventory management requirements associated with keeping track of the goods stored.
Order Fulfilment
3PL providers are also able to handle the entire order fulfillment process and deliver exceptional service. This includes packaging, pick-and-pack services, shipping labels, and documentation. They can manage customer orders efficiently and reliably to ensure quick delivery times.
Distribution
As 3PL providers have access to a vast network of carriers with all your logistics requirements, they can provide businesses with cost-effective solutions for distributing their products. They will also manage the shipping process, including tracking packages and ensuring they reach the customers on time.
Transportation
3PL warehouses in Canada are also able to provide transportation services to businesses. This includes arranging pick-ups from vendors and delivering goods to end customers or other warehouses as required. They can also offer cross-docking and consolidation services to help businesses save on shipping costs.
SHIPHYPE 3PL is the leading provider of third-party logistics services in Canada. We specialize in providing comprehensive solutions for all your warehouse and distribution needs. Our dedicated team of experts can provide tailored solutions to meet your unique requirements.
Things To Consider When Looking For A 3PL Warehouse in Canada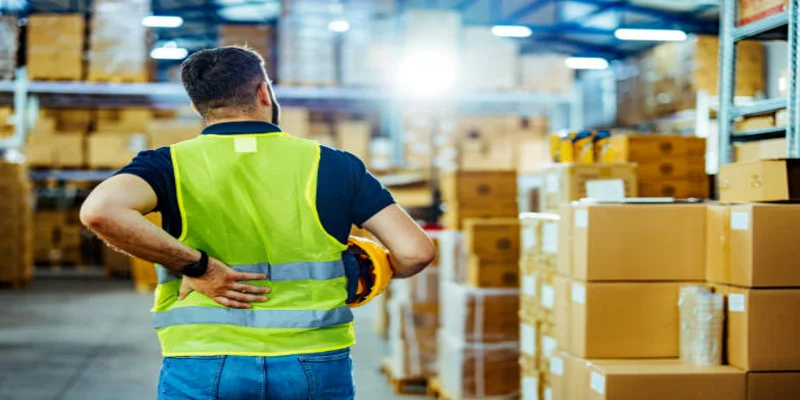 Not every fulfillment provider in Canada is created equal, so it is essential to take the time to research and compare 3PL warehouses. Here are some factors you should consider when selecting a 3PL warehouse in Canada:
Services Offered
Ensure that the 3PL provider offers all the quality services you need for your business, such as third-party warehouse space, order fulfillment, freight forwarding, cross-docking services, returns management, and more. If you have specific requirements, look for a provider who can accommodate those needs.
Location
The location of the 3PL warehouse in Canada will play an essential role in your decision-making process. Look for a centrally located warehouse with easy access to major highways and airports. This will enable you to reduce shipping times and costs and provide better customer service.
Cost
Compare the costs of different 3PL warehouses in Canada to find the best value for money. Make sure to compare the unit costs, not just the total cost, to get an accurate picture of how much you will pay per item.
Reputation
Research the reputation of each 3PL warehouse to ensure they have a good track record and positive customer reviews. Ask for references from other customers or industry experts if possible.
By doing your research and comparing different 3PL warehouses in Canada, you will find one that meets all of your needs and provides the best value for your business.
Does Your Business Need A 3PL Warehouse In Canada?
If you are a small business or an online retailer looking to outsource your warehousing and fulfillment needs, then a 3PL warehouse in Canada might be the right solution. With 3PL warehouses, you can reduce costs, increase efficiency, and access more services than in-house warehousing.
Additionally, working with a 3PL provider will give you access to a dedicated team of professionals who can handle all aspects of the warehousing and fulfillment process.
What Type of Companies Look For 3PL Warehouse In Canada?
Companies of all sizes and industries are looking for 3PL warehouses in Canada. Small businesses, online retailers, eCommerce stores, product manufacturers, distributors, wholesalers, and other types of companies often benefit from the services provided by a 3PL warehouse.
Why Choose SHIPHYPE?
If you are in Canada and looking for a reliable 3PL provider, SHIPHYPE is an excellent choice. We offer competitive prices, no setup fees or minimums, and our team of experts will provide you with personalized support every step of the way.
With our warehousing and fulfillment services, you can streamline logistics processes and easily reach more customers worldwide. The reasons to choose SHIPHYPE are widespread, and some of them are:
No Loss of Control
With SHIPHYPE, you will maintain control over your inventory and customer service. We provide real-time tracking and visibility into all aspects of your logistics operations, so you can always stay informed about what's happening with your business.
Advanced Technology
SHIPHYPE offers advanced technology to streamline the warehousing and fulfillment process. Automate your order processing, optimize inventory levels, track shipments in real time, and more with our convenient tools and services.
Personalized Support
At SHIPHYPE, we provide personalized support from a dedicated team of professionals who understand the needs of businesses in Canada. We will work with you to customize a tailored solution that meets your needs.
Secure Warehousing
Your items are in safe hands at SHIPHYPE. Our warehouses are secure and always up to the highest safety standards so that you can trust us with your inventory. We also offer value-added services such as quality control and labeling for added security.
If you are in Canada looking for superior logistics services, consider SHIPHYPE. We offer competitive prices and personalized support from a team of experts. Contact us today to get started with our warehousing and fulfillment services!
Request a quote
Fill the form below and our sales team will be in touch.
Don't like forms?
Email Us:
[email protected]