Looking to Outsource Order Fulfillment to a 3PL?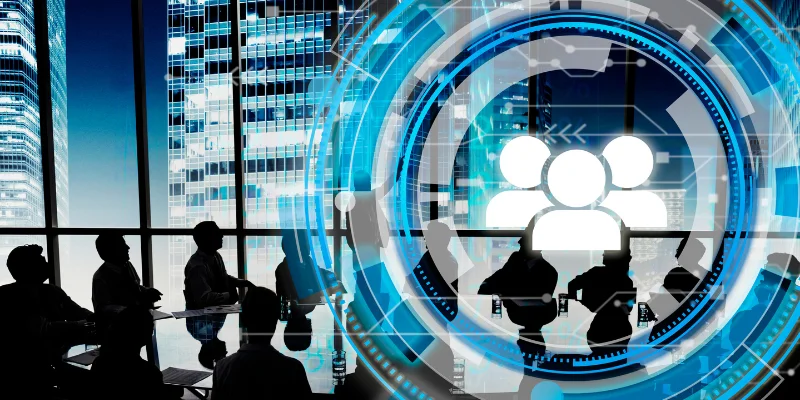 How To Fulfill Connected Business Orders?
If you are running an online store, fulfillment of orders is a crucial part of your logistics operations. To ensure this process runs smoothly, there is no better alternative than using 3PL for Connected Business. Third-party logistics providers, or 3PLs, provide comprehensive solutions and services for the entire supply chain, from inventory management to last-mile delivery.
3PLs for Connected Business offer a wide range of services, such as order fulfillment processes, warehousing, inventory management system, shipping, tracking services, and real-time visibility of orders. With their help, you can fulfill orders quickly and accurately without any hassle. Moreover, the entire process is handled according to the highest quality and customer satisfaction standards.
How 3PLs Help Fulfill Connected Business Orders?
Third-Party Logistics (3PL) providers are an essential part of the fulfillment process for any Connected Business eCommerce business. By working with a 3PL provider 3PL helpful for Connected Business, companies can save time and money when it comes to fulfilling orders.
Cost Savings:
Businesses can reduce shipping costs by outsourcing shipping and fulfillment to a 3PL provider. These cost savings are then passed onto customers in the form of more competitive rates and better turnaround times so that customers are more likely to return for repeat business.
Warehouse Space Management:
With 3PLs managing the warehouse space, there's less need for additional space. This allows businesses to utilize existing warehouse space more efficiently and save money on storage costs. Because of the scale, a third-party logistics provider can offer more cost-effective storage solutions.
Improved Fulfillment:
3PLs have experience shipping orders, which means they can help with order fulfillment quickly and accurately. They also handle returns and customer service inquiries as needed, ensuring customers get their orders on time and without issues.
How Do 3PLs Connect With Connected Business?
Connected Business is a powerful eCommerce platform that connects to 3PLs (third-party logistics services) for efficient inventory management. It enables eCommerce businesses to manage their entire supply chain, from order management and fulfillment to warehouse management and reporting. With Connected Business, companies can track stock quickly, receive automated orders and inventory level updates, and access comprehensive reports.
The platform's integration with 3PLs helps businesses get the most value from their logistics services while providing transparency in their operations. Connected Business provides an easy way to connect with third-party logistics providers, allowing companies to control and manage their inventory better. This ensures that orders are fulfilled quickly and accurately and that customers receive their products promptly.
Benefits Of Outsourcing Connected Business Fulfillment Needs
Outsourcing Connected Business fulfillment needs can be a great way to help your business grow. Partnering with a 3PL for Connected Business makes it easier to scale operations when needed. Here are some of the key benefits associated with outsourcing these needs.
Increased Efficiency & Accuracy:
With a 3PL handling your Connected Business fulfillment needs, you can rest assured that your orders are being processed accurately and quickly. The right 3PL provider will have the necessary technology and resources to ensure orders are shipped correctly and on time.
Improved Customer Service:
When outsourcing to a 3PL, you can provide better customer service for your Connected Business customers by ensuring that orders are delivered promptly. This will lead to higher customer satisfaction and loyalty. So that customers have a positive experience when shopping with you.
Scalable & Flexible:
A 3PL provider can offer your Connected Business the flexibility to scale up or down, hanging on changing needs, allowing you to capitalize on market opportunities quickly and efficiently because they have the capacity and resources to handle changes in orders easily.
Things To Consider When Looking For A 3PL For Connected Business Orders
When choosing a 3PL for your Connected Business orders, there are many factors to consider. It's essential to make an informed decision that meets the needs of your business and ensures that you have access to the best possible services.
Scalability:
A 3PL for Connected Business orders must have the capability to scale up or down depending on your needs and business growth. Consider a provider that can handle high order volumes and provide inventory planning, fulfillment, shipping, and returns services.
Flexibility:
To ensure that your orders are fulfilled without delay and in an organized manner, look for a 3PL provider with flexible solutions that cater to your requirements. Ensure the company can provide custom-tailored services such as order management, packaging, warehousing, etc.
Expertise:
A good 3PL must be well-versed with both domestic and international shipping regulations and be able to provide services such as customs clearance and freight forwarding. Ensure the provider has the necessary certifications and resources to manage your orders efficiently.
Top 5 Options For Connected Business Order Fulfillment
Connected Business is a comprehensive business management software suggesting various order fulfillment options. Here are the top 5 choices for Connected Business Order Fulfillment:
SHIPHYPE
Connected Business Order Fulfillment
ShipStation Integration
ShipWorks Integration
ShipBob Integration
These options allow businesses to streamline their order fulfillment process and improve customer satisfaction.
Why Choose SHIPHYPE As Your Fulfillment Partner?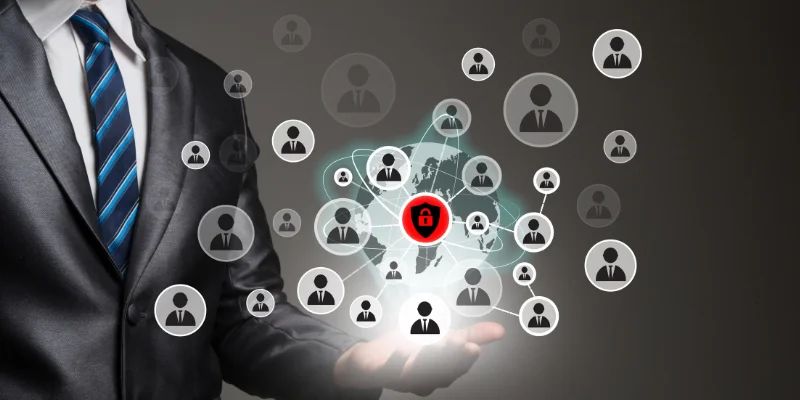 SHIPHYPE provides dependable 3PL fulfillment services that make it easy to manage your eCommerce orders. We keep stores running smoothly with our cutting-edge technology and reliable team of experts.
Get Expertise in 3PL for Connected Business:
With SHIPHYPE, you can tap into our years of Expertise in 3PL (Third-Party Logistics) services designed to make your life easier when selling online with Connected Business. We know how important it is to have reliable and effective fulfillment solutions that work for your business and customers.
Benefit from Easy Integration:
With SHIPHYPE, you can quickly and easily integrate our services with Connected Business to start shipping orders immediately without hassle. We provide easy-to-use APIs & webhooks that make it a breeze to set up automated communications between the two systems.
Leverage Our Extensive Fulfillment Network:
SHIPHYPE has an extensive network of fulfillment centers in strategic locations worldwide, so getting your orders closer to customers for faster delivery times is easy. We also offer excellent customization options and can customize solutions based on individual customer needs.
Request a quote
Fill the form below and our sales team will be in touch.
Don't like forms?
Email Us:
[email protected]