Looking to Outsource Order Fulfillment to a 3PL?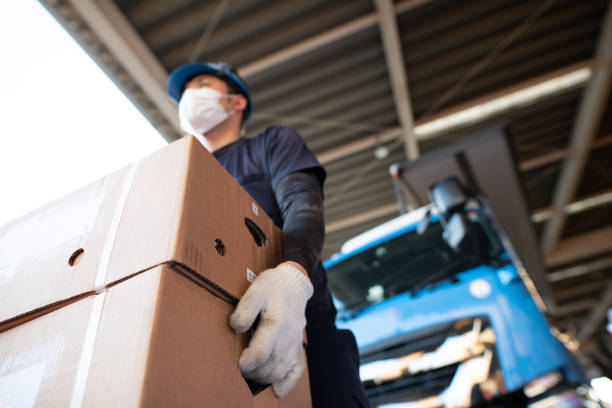 Advantages Of 3PL Fulfillment In the USA:
Third-party logistics, otherwise known as 3PL, is increasingly becoming popular for USA-based businesses due to its wide range of solutions. The third-party logistics provider works with the sender and receiver of product shipments, ensuring faster and more efficient delivery while reducing overall costs.
Not only do third-party logistics providers offer comprehensive services, such as transportation management, supply chain management, and inventory control, but they can also provide supply chain consultation services and cost reduction strategies. You can reap many benefits by opting for 3PL fulfillment in the United States. To name just a few:
Enhance Your Brand Presence
When wholesale or ecommerce business owners choose a third-party logistics company, such as SHIPHYPE, to provide their ecommerce business with fulfillment services, they can quickly expand and enhance their presence in the US market. Increasing your reach is essential for staying ahead of the competition, and a 3PL fulfillment company can help you do just that.
Optimize Supply Chain Efficiency
One of the key advantages of using a third-party logistics provider is that they can optimize your supply chain efficiency. This means improved warehouse locations, optimized routing systems, and improved inventory management services. SHIPHYPE's team of experienced logistics experts can consult you to tailor the perfect solution that meets your unique needs.
Reduce Shipping Costs
With SHIPHYPE's third-party logistics solutions, you can save money and increase your profits. Their competitive prices for all their services provide an effective way to reduce shipping costs. By partnering with a reliable US freight forwarder like SHIPHYPE, you guarantee that your goods get shipped at the most cost-effective rates available on the market!
Benefits Of Working With 3PL Fulfillment Services in the USA
When it comes to third-party logistics, ecoomerce business owners have a range of benefits to take advantage of, such as:
Access to a Global Network
With a fulfillment company, you can access their global network of logistics providers, ensuring that all your shipments are sent and received quickly and safely. This helps streamline the fulfillment process and ensures customers receive an on-time delivery.
Increased Scalability
By using third-party fulfillment services in the US, you can quickly and easily scale up or down your operations, depending on the needs of your business. This flexibility is essential for businesses wanting to change their strategy while maintaining high service standards.
Automated Processes
No one wants the odd paperwork nightmare anymore! With trusted transportation and logistics services, you can automate your processes and easily keep track of your shipments. This helps to reduce time spent managing paperwork and allows more time for what matters most, growing your business
Affordable Solutions
Working with 3PL fulfillment can save you money in the long run, as they offer competitive rates for all services. The reliable and cost-effective solutions SHIPHYPE provides ensure that your business is always on the cutting edge of logistics technology and customer service.
Services Offered By 3PL Fulfillment Companies in the USA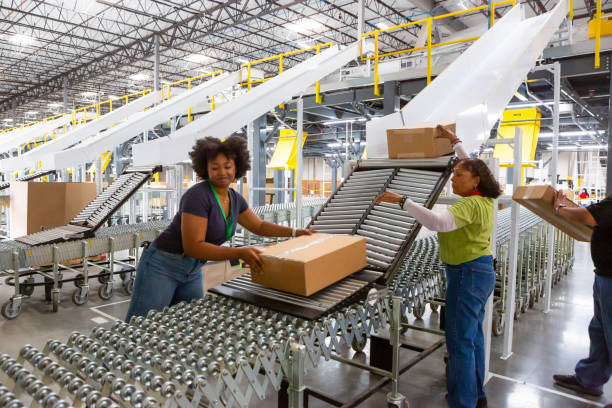 3PL fulfillment companies in the USA provide various services, such as order processing, inventory management, and transportation. Ultimately it depends on both company's preferences and customer needs. Typically these offerings include:
Freight Management Services
Inbound Logistics
Customs Brokerage
Warehousing
Distribution Services
Transportation Management
Inventory Control & Tracking
Reverse Logistics
E-Commerce Fulfillment Solutions
All of these services offer a variety of benefits for ecommerce businesses and help them to gain a competitive edge. Partnering with an experienced and reliable 3PL fulfillment service can drastically reduce costs, increase efficiency, and help you stay ahead of the competition. SHIPHYPE is an industry leader in 3PL fulfillment in the USA, providing comprehensive solutions tailored to your business needs.
Why Choose SHIPHYPE for 3PL fulfillment Services In the USA?
SHIPHYPE is the leading 3PL provider in the USA, offering multiple warehouse locations, freight forwarding, and custom logistics solutions to wholesale, retail, and ecommerce business. Many logistics companies claim to provide superior services, but SHIPHYPE is among the few that deliver on their promises.
With years of experience in the logistics industry, we have forged strong relationships with reliable carriers and customs brokers worldwide, which ensures that all shipments are processed quickly and efficiently.
24/7 Support
Our customer service team is available 24/7 to provide support and answer any questions you may have about our services. Our knowledgeable representatives will guide you through the entire process, from start to finish, ensuring that your needs are met promptly.
Competitive Rates
SHIPHYPE offers the most competitive rates available on the market! With various cost management strategies, businesses can save up to 50% on all fulfillment services. This helps businesses to increase their profit margins and stay ahead of the competition.
Unmatched Quality Of Service
At SHIPHYPE, we believe in providing our customers with the highest quality of service. Our team is dedicated to providing the best customer experience and helping businesses grow. We have the expertise and resources for successful 3PL fulfillment in the USA, from start-ups to large companies.
Flexible Solutions
We understand that each business has unique requirements, and our team is dedicated to providing tailored solutions. We offer a wide range of customized services and can accommodate last-minute changes in order size or delivery date. Our flexibility helps businesses stay agile and increase their potential for success.
Advanced Technology Solutions
Our cutting-edge technology solutions give you full visibility of inventory levels, logistics operations, and real-time tracking data. Our user-friendly dashboard puts all this information at your fingertips, giving you complete control over every aspect of your supply chain.
At SHIPHYPE, we recognize that customer satisfaction is our priority. Our dedication to providing the utmost quality services guarantees a top-notch 3PL fulfillment experience in the USA. Don't hesitate to reach out today so we can explain how SHIPHYPE can help you.
We eagerly anticipate hearing from you soon.
Request a quote
Fill the form below and our sales team will be in touch.
Don't like forms?
Email Us:
[email protected]