Looking to Outsource Order Fulfillment to a 3PL?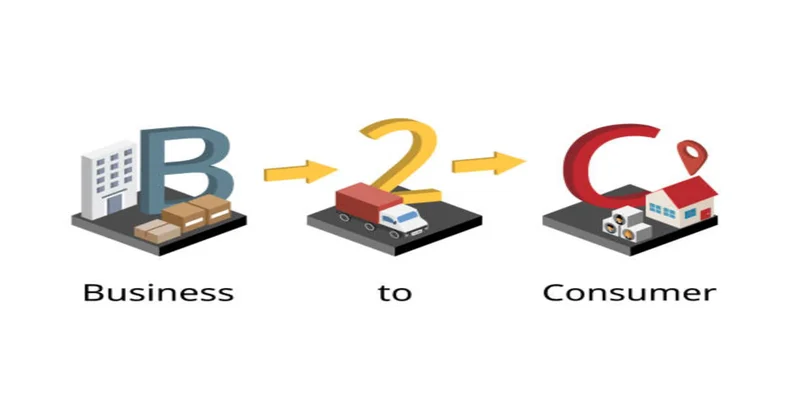 Advantages of Using a 3PL That Specializes In B2C Fulfillment In Toronto
Fulfillment services are essential for eCommerce companies, especially in Toronto. By outsourcing order fulfillment to a 3PL provider specializing in B2C fulfillment, you can benefit from faster same-day order processing and access to numerous fulfillment centers throughout the area. This will give you more flexibility when managing your sales channels and meeting customer demands. Many businesses, whether online store or offline, are now turning to 3PLs to help handle their order fulfillment needs because of the numerous advantages they can offer:
Professional Customer Service
B2C fulfillment center providers have dedicated customer service teams that can manage customer inquiries and provide helpful advice when needed. This helps reduce customer response time and improve satisfaction and loyalty.
Cost Savings
3PLs can help reduce overhead costs associated with managing fulfillment operations for international shipping, as they offer competitive pricing and discounts on shipping that you might not be able to obtain otherwise. This helps improve your bottom line and makes it easier for you to compete in today's market.
Inventory Management
E-commerce business often struggles to track their inventory, leading to out-of-stock items and unhappy customers. Third-party logistics providers have advanced systems for managing your inventory that make it easier for you to stay on top of things.
Same-Day Delivery
In many cases, third-party logistics providers can offer same-day delivery to your customers. This is a great way to ensure your customers receive their orders quickly, boosting customer satisfaction and loyalty.
Benefits of Working With A B2C Fulfillment Provider in Toronto
Fulfillment centers are not only the way of the future but are also becoming increasingly popular in Toronto. Businesses may need a partner to offer reliable, fast, cost-effective fulfillment pack services. SHIPHYPE is a B2C fulfillment provider in Toronto that has been helping businesses for years to streamline their supply chain process and provide their customers with an excellent delivery experience.
We offer a wide range of services from storage, order processing, and pick and pack to shipping options like express & standard delivery. The benefits of working with a B2C fulfillment provider like SHIPHYPE include the following:
Enhance Your Overall Appearance
Our packaging is designed to make a statement and impress your customers. With our custom-branded boxes, you can ensure that your packages arrive in style. If your products require special packaging, we offer custom foam inserts tailored to fit any size and shape.
Reduce Shipping Costs
We believe in providing our customers with the most cost-effective shipping solutions. Our efficient fulfillment process and well-established relationships with carriers help us offer lower rates than you would get directly from them.
Provide Efficiency And Accuracy
Sometimes, businesses may be unable to keep up with their customers' orders. That's why we provide a reliable and efficient order fulfillment process that ensures your customer orders are picked, packed, and shipped on time.
Sustainability
At our core, we believe in being sustainable whenever possible. We use recyclable materials, energy-efficient packaging methods, and we're constantly looking for ways to reduce our carbon emissions. We also have a strict set of standards that all of our suppliers must adhere to to ensure that our products offered are environmentally friendly and safe.
SHIPHYPE provides a simple, streamlined process that allows you to offload the order fulfillment work so you can focus on growing your business. We understand the need for speed, accuracy, and excellent customer service in eCommerce and are committed to delivering all three. With our team of experienced professionals and advanced technology, shipping your products has never been easier.
Services Offered By 3PL Companies In Toronto
Every 3PL provider in Toronto offers something a little bit different. The services vary not only from provider to provider but also from business to business. However, some of the most common services offered by 3PL companies in Toronto include the following:
Tracking The Supply Chain
Many 3PL providers in Toronto can track every step of your supply chain, from the point of origin to point-of-sale. This means that you can know exactly where your products are at any given moment and make necessary adjustments.
Warehousing And Distribution Services
It's not enough to ship out products; they must also be stored and managed efficiently. Toronto's 3PL companies provide various warehousing and distribution services to ensure your product is managed, stored, and shipped properly.
Order Fulfillment
Once your products reach their destination, it's time to get them to the customer. Toronto's 3PL companies offer order fulfillment services that can quickly and accurately deliver your orders to the right customers at the right time.
Returns Management
For online purchases, there is always a risk of returns due to defects or dissatisfaction. Toronto's 3PL companies have returns management solutions that provide smooth and efficient recoveries.
SHIPHYPE is the leading provider of 3PL services in Toronto and offers industry-leading order fulfillment and returns management solutions. Our robust network, combined with our commitment to customer service, ensures that your business will succeed no matter the challenge.
Things To Consider When Looking For B2C Fulfillment Provider In Toronto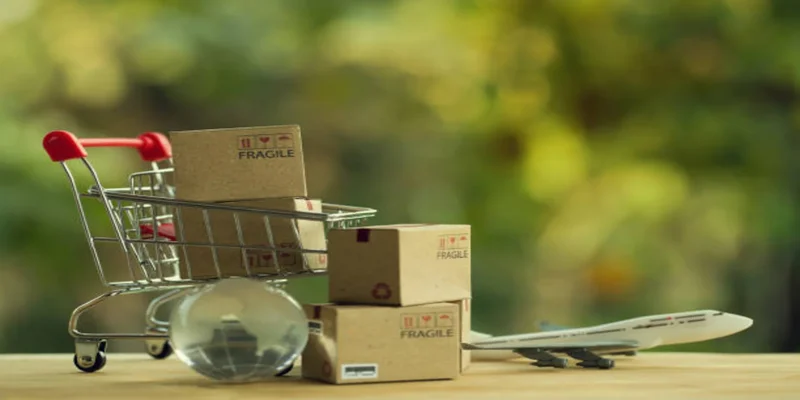 Searching for a 3PL company in Toronto can be daunting. Here are some of the key features to look for when selecting a provider:
Unmatched Service
Make sure that the 3PL company you select offers exceptional customer service, quick response times, and a hassle-free returns process.
Proven Track Record
Do your research on their past performance. Choose a company that has built up a solid reputation and has plenty of experience in the industry.
Reliable Logistics
Look for a provider that offers comprehensive logistics services, such as warehousing, inventory control, fulfillment, and returns management solutions. This will ensure the seamless delivery of your products to customers.
Flexible Pricing Structure
Find an affordable provider with a flexible pricing structure so you can scale up or down based on your needs. You should also make sure they offer competitive rates.
Why Choose SHIPHYPE As Your B2C Fulfillment Provider In Toronto?
Choosing SHIPHYPE as your B2C fulfillment provider in Toronto means you'll be working with a company with years of industry experience and expertise. We have an extensive network of reliable logistics providers, flexible pricing structures, and comprehensive warehousing and inventory control solutions. Some of the competent reasons for hands-on SHIPHYPE include:
Analyze Your Business Needs
Our staff is trained to conduct thorough analyses and provide tailored solutions so that you can get the most out of our services. We use cutting-edge technologies to ensure orders are picked, packed, and shipped quickly and accurately.
Data Security
Our processes feature data encryption to keep your customer information safe and secure. We also employ strict access control measures to protect your shipment data and confidential customer information.
Lower Operating Costs
We offer affordable prices to help you save money on logistics and shipping expenses. Our services are designed to reduce labor costs, streamline operations, and optimize efficiency.
Tracking Capabilities
We provide real-time tracking capabilities to monitor shipments, allowing customers to track progress and stay informed throughout delivery. Our tracking system is designed to be secure, efficient, and easy to use.
At SHIPHYPE, we aim to provide convenient, reliable, and cost-effective shipping solutions for all your needs. We are committed to providing exceptional customer service, fast delivery times, and competitive rates with every shipment. Contact us today to learn more about how we can help you improve the efficiency of your shipping process!
Request a quote
Fill the form below and our sales team will be in touch.
Don't like forms?
Email Us:
[email protected]