Looking to Outsource Order Fulfillment to a 3PL?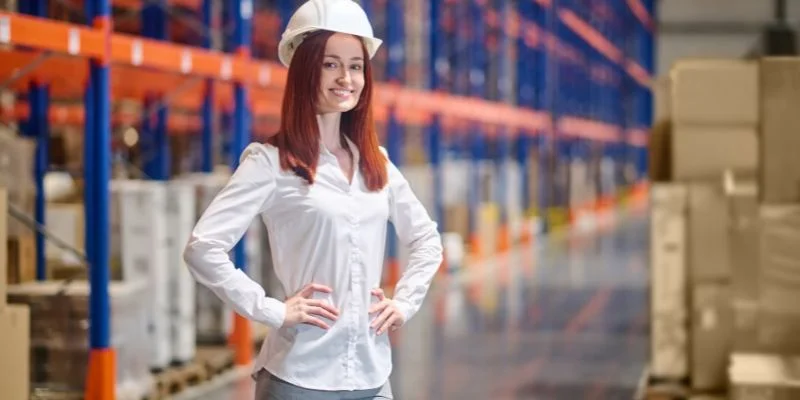 Advantages Of Using A Fulfillment Center California
Using Fulfillment Services in California is an advantageous option for small businesses. California fulfillment centers offer professional services to help your business maximize its resources. The right fulfillment company will deliver you with skilled personnel to manage, store, package, and ship your products. They also suggest valuable warehousing and storage solutions in complement to this comfort.
Fulfillment centers in California fulfillment companies are well-equipped to manage the requirements of businesses of any size. Their services permit you to concentrate on your core business activities while allowing them to manage all aspects of the California fulfillment center from A-Z. With their help, you can reduce costs, increase efficiency and streamline operations.
Benefits Of Working With A Fulfillment Center In California
A fulfillment center in California is an excellent option for businesses that keep their operations close to home. Here are the key benefits that come with working with a fulfillment center in California:
Seamless Shipping:
Working with a Fulfillment Center in California ensures seamless shipping of your products from start to finish. With access to well-established warehousing services and delivery networks, you can rely on efficient shipping that meets customer expectations.
Last Mile Delivery:
A fulfillment center in California has specialized expertise in last-mile delivery. Your items will be delivered quickly and safely to the customer's doorstep—no issue where your consumers are. You can count on a fulfillment center to get them the needed products without delays.
Cost Savings:
Working with a Fulfillment Center in California can help save money on shipping and storage costs. You can rely on your outcomes will be stored securely and shipped within budget. Plus, with access to competitive rates, you can be certain your business obtains the best deal for its money.
Services Offered By Fulfillment Center In California
From San Bernardino to San Francisco, fulfillment centers in California offer various services that help businesses store and ship their products.
Warehousing Services:
Companies can find large warehouses with secure storage options to store their products safely and efficiently. It is also possible to find fulfillment centers offering various services, from inventory management and pick-and-pack operations to kitting and co-packing.
E-commerce Fulfillment:
With cutting-edge technology, fulfillment centers in California can securely process orders, package them rapidly for delivery, and ship them anywhere in the world. Because of this, California is the perfect location for businesses that require fast and accurate handle orders from around the globe.
Logistics & Transportation:
Fulfillment centers in California also offer logistics and transportation services to help businesses manage their deliveries more effectively. So whether you need to ship items across the country or overseas, fulfillment centers in California are equipped to handle it easily.
Things To Consider When Looking For A Fulfillment Center In California Provider
When finding a fulfillment center in California, there are many aspects to believe before selecting one. Here are things you should hold in mind:
Location:
Selecting the proper location is vital for a Fulfillment Center in California Provider. You'll want to ensure your provider has an accessible central warehouse or storage facility near major highways and easy access to a distribution center.
Storage Services:
Ensure your Fulfillment Central Ave California provider has the right storage services. From temperature-controlled warehouses to automated packaging and fulfillment, finding a provider to ensure seamless delivery of your products and services is crucial.
Technology:
You'll want to ensure your provider can provide up-to-date technology solutions for inventory management, shipping, tracking, and more. Advanced systems will help ensure that orders are processed quickly and accurately.
Does Your Business Need A Fulfillment Center California Provider?
Are you in demand of a Fulfillment Center California provider for your business? Running your personal business can be enriching knowledge, but it again requires a lot of hard work and dedication. One area that requires extra attention is the distribution services associated with your product or service.
Whether you're located in Los Angeles, San Francisco, or anywhere else in the state, finding a professional fulfillment center is essential to ensuring the success of your business. Professional fulfillment centers can provide logistics solutions tailored to your business's needs.
Differences Between Fulfillment Center Provider And 3PL
Fulfillment Center Provider:
Fulfillment center providers are typically smaller, local companies that manage the fulfillment of orders in the area. These companies focus on providing a high level of customer service to their customers by ensuring that demands are fulfilled accurately and on time. Fulfillment centers can be located anywhere, but in California, they are trendy due to the state's abundance of warehousing and transportation options.
Third-Party Logistics Provider:
A 3PL provider is a larger national organization that provides logistical services for its clients. They specialize in removing the burden of managing warehouses and shipping processes from their customers. By outsourcing these operations to a 3PL provider, businesses can reduce operational costs and the risks associated with managing a warehouse.
What Type Of Companies Look For Fulfillment Center California?
In today's digital world, the necessity for high-functioning fulfillment centers is more important than ever. Companies of all sizes in California are taking advantage of the convenience and cost-effectiveness that fulfillment centers offer.
Retailers:
Fulfillment centers in California are ideal for retailers that ship products to customers worldwide. As a significant economic hub, California has access to domestic and international distribution networks, enabling retailers to quickly and efficiently fulfill orders.
E-commerce Companies:
Many e-commerce companies look to California for their fulfillment center needs. With its large population and diverse consumer base, e-commerce companies can easily find a location in the state that meets their fulfillment and distribution requirements.
Logistics Companies:
California logistics companies use fulfillment centers to manage inventory, store goods, and process orders. The proximity of the logistics companies to the fulfillment centers makes it possible for them to deliver goods to their customers quickly.
Why Is SHIPHYPE Your Best Choice?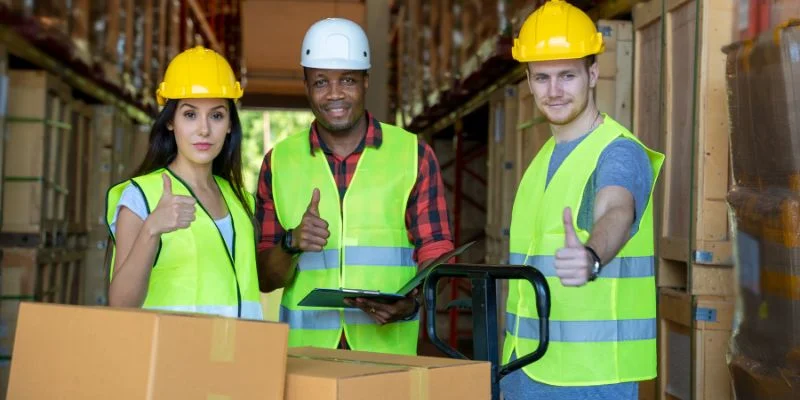 Your One-Stop Solution For Fulfillment Services:
SHIPHYPE is the perfect choice for businesses looking for fulfillment center California services. With their reliable and efficient team, they can help you ship products quickly and efficiently anywhere in the world. So, if you are examining for an all-inclusive solution, SHIPHYPE is a perfect choice.
Cutting Edge Technology & Quality Service:
They use cutting-edge technology to ensure your products are shipped on time and without any mistakes. Their team is also experienced in delivering quality service, so you can be confirmed that your objects will arrive in perfect condition.
Solutions For Every Shipping Need:
Whether you need a fulfillment center in California for e-commerce, B2B, or retail operations, SHIPHYPE can provide the perfect solution. Their team specializes in shipping solutions, including inventory management, pick and pack services, order processing, and returns handling.
Request a quote
Fill the form below and our sales team will be in touch.
Don't like forms?
Email Us:
[email protected]