Looking to Outsource Order Fulfillment to a 3PL?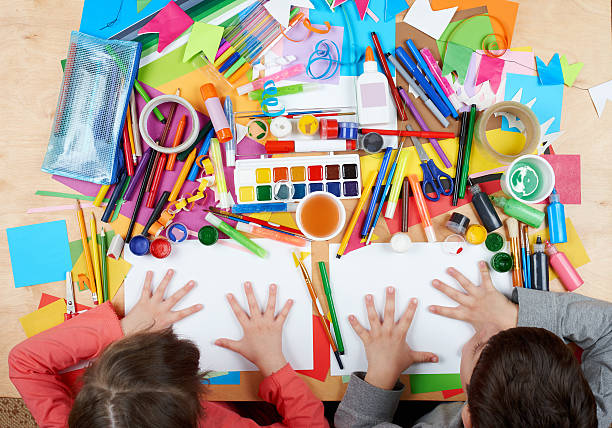 Things To Consider When Shipping Arts And Crafts
Arts and crafts supplies are the assets of creativity, so it's essential to ship them with care. This industry is growing, with it comes unique opportunities for online retailers. Shipping these items requires special consideration. SHIPHYPE makes it easy to get the job done right.
With SHIPHYPE, you can access a broad network of craft supplies, foam sheets, pipe cleaners, party favors, and more in one box. We provide customers with attractive packaging materials to safely deliver their items. You can find inspiration from our video tutorials and utilize custom packaging solutions to save money. But, to ensure your customers have a great experience, there are certain things you need to consider when shipping arts and crafts.
Choose The Right Packaging
Arts and crafts products are fragile and often unique. So, selecting the proper packaging materials is important to ensure they reach customers safely and undamaged. Get creative with your packaging and use attractive labels, branding materials, and gift-wrapping options. This will also help you stand out from other retailers in the industry. SHIPHYPE provides a variety of packaging solutions to fit any budget.
Pick The Right Shipping Method
The method you choose to ship your craft warehouse items can greatly impact the customer experience. With SHIPHYPE, you can access fast and efficient shipping options with built-in cost savings. We offer enhanced tracking features, so customers know when their order will arrive.
Taxes And Duties
When shipping overseas, you'll need to pay close attention to taxes and duties. SHIPHYPE can help you navigate the complexities of international shipping to ensure craft supplies are delivered on time and at a reasonable cost.
Special Documentation
Certain documents may be required when shipping items across borders. Our team of experts can help you generate the necessary paperwork to avoid delays in shipment and potential customs issues. With SHIPHYPE, you'll have reliable documentation.
Whether in the online store market or a wholesale dealer, SHIPHYPE can help ship your products to your customers. We provide fast, affordable solutions for your craft store or online shop. With our expertise in arts and crafts fulfillment, you can rest assured your customers will love the final product.
Products We Fulfill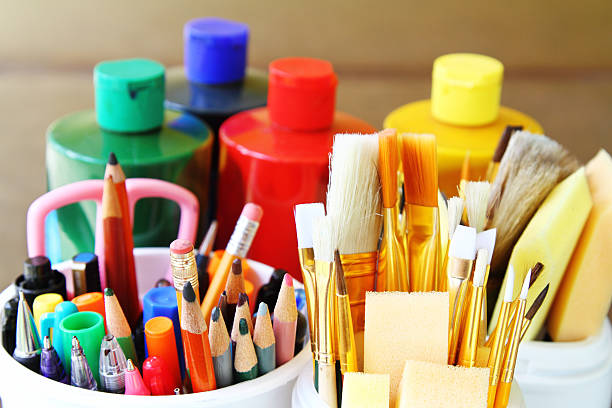 For the arts and crafts industry, eCommerce fulfillment is indispensable. It enables businesses to remain relevant in today's digital-driven market by offering online stores such as Etsy that prove immensely popular due to their diverse range of goods for all hobbyists. Arts and crafts merchandise come in various forms, allowing them to keep up with everchanging trends.
SHIPHYPE can provide the perfect fulfillment solution for your craft products. Our services are tailored to fit any situation, from single-item orders to large bulk shipments. We also offer specialized packaging options to ensure that everything is as it should be when delivered. Our range of products includes:
Baking Kits
Shipping baking kits can be tricky due to the fragility of their contents. Fortunately, SHIPHYPE offers robust and reliable packaging solutions to keep baked goods safe and secure during transit. We also provide custom inserts to ensure all components stay in place during shipment.
Party Favors
Are you planning a special occasion? Let SHIPHYPE take the stress out of your party planning. We offer a wide range of shipping options for party favors, including boxes, bags, and trays that can be customized to fit any budget.
Paints And Markers
Markers and paints are popular among crafters, but they can be difficult to ship due to their fragile nature. SHIPHYPE offers padded envelopes and custom inserts to protect items from damage during shipment. We also provide tracking features, so customers know when their order will arrive.
Craft Machines
Shipping machines can be daunting, but SHIPHYPE offers customized solutions for even the most complex shipping needs. We provide robust packaging materials and tracking features to ensure your craft machines arrive safely and on time.
Supply Organizers
Supply organizers are essential for keeping craft supplies organized and accessible. SHIPHYPE provides boxes, bags, and trays designed specifically to fit supply organizers of all sizes. Our team of experts can provide custom packing solutions that suit your needs.
SHIPHYPE Your Trusted Choice For Arts & Crafts Fulfilment
At SHIPHYPE, we understand the needs of crafters and hobbyists. We strive to provide our customers with reliable shipping solutions that fit their budgets.
We offer low costs without compromising quality to ensure your craft products arrive on time and in perfect condition. Our team of experts is dedicated to providing you with the best customer service experience. Our services include:
Real-Time Inventory
To track your Inventory in real-time and manage your orders, SHIPHYPE provides a web-based platform that updates all information about your inventory. This enables you to maintain accuracy and keep up with the constantly changing demands of your business.
Packaging Solutions
We offer custom packaging options for your craft products. Our expert team works hard to ensure your products are safely packaged and arrive in perfect condition. This ensures that your customers receive their orders quickly and without any issues.
Customer Support
At SHIPHYPE, we understand the importance of customer satisfaction. Our team is dedicated to providing prompt and friendly support when you need it most. We're here to answer any questions or concerns you may have.
Secure Payment Processing
We provide secure payment processing for all orders. Our team ensures that your payments are processed securely and quickly, so you don't have to worry about delays in fulfilling your customers' orders.
At SHIPHYPE, we are committed to providing our customers with reliable shipping solutions that make it easy to ship crafts and hobby products. With our real-time inventory tracking, custom packaging options, customer support, and secure payment processing services, you can rest assured that your orders will be fulfilled quickly and securely.
Contact us today to learn more about how we can help you with your crafts and hobby product shipping needs.
Request a quote
Fill the form below and our sales team will be in touch.
Don't like forms?
Email Us:
[email protected]