Looking to Outsource Order Fulfillment to a 3PL?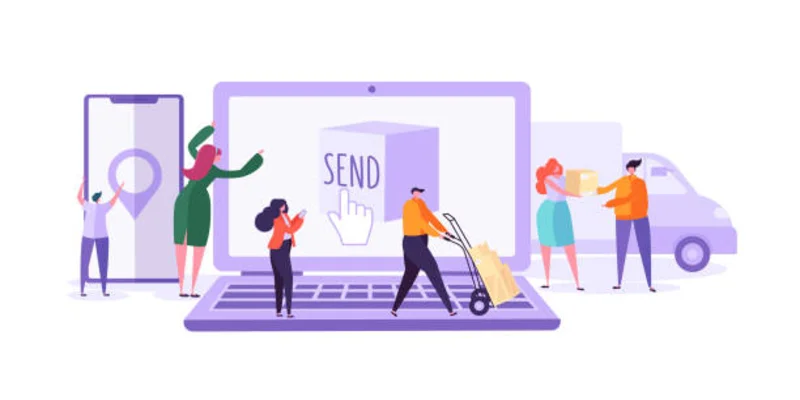 How to Fulfill Squarespace Orders?
The Squarespace store is a powerful eCommerce platform, but without a good order fulfillment process, it will quickly become an inefficient and costly part of your business. Many online stores overlook the importance of order fulfillment, but it's a critical factor in running an efficient and cost-effective online store. When eCommerce platforms like Squarespace are integrated with a fulfillment service, businesses can save money and make their operations more efficient.
How 3PL (third-party logistics) order fulfillment services can help you manage your Squarespace store orders. By utilizing a dedicated account manager, inventory management software, and shipping platform, businesses can save money by avoiding warehouse space and inventory storage costs and streamlining their entire order fulfillment process. The following are some steps that are required when fulfilling Squarespace orders with 3PL:
Search For A Trusted 3PL
You'll want to find a reliable and experienced 3PL with order fulfillment centers located in strategic locations. A trusted 3PL should have dedicated account managers that can help you get set up, track inventory quantities, and provide guidance for best practices.
Integrate Your Squarespace Store
With just a few clicks, you can integrate your Squarespace store with the 3PL and start shipping orders. Once set up, your store's orders will be automatically routed to the fulfillment service and managed through their inventory management system.
Generate and Print Shipping Labels
Your 3PL should have a reliable shipping platform that lets you quickly generate and print shipping labels for all orders routed through their system. This will save time and money by eliminating the need to create labels manually.
Receive Fulfillment Reports
Your 3PL should provide detailed reports on order fulfillment, including tracking inventory quantities, shipping costs, etc. These reports will enable you to make well-informed decisions about your Squarespace store's operations.
SHIPHYPE is a 3PL order fulfillment service that specializes in working with Squarespace stores. Our team of dedicated account managers, warehouse staff, and software development professionals have the expertise to enable your business to maximize efficiency and save money by outsourcing your Squarespace store's order fulfillment process.
How 3PLs Help Fulfill Squarespace Orders?
3PLs are the connecting link between eCommerce platforms like Squarespace and order fulfillment centers. They integrate your store with their inventory management system and provide you with a dedicated account manager to ensure the entire process runs smoothly. By utilizing 3PLs, businesses can save money on warehouse space, shipping costs, and inventory storage and streamline their operations. A 3PL will help you in the following ways:
Enhance Your Overall Appearance
By partnering with a 3PL, your orders will be shipped quickly and accurately. This helps you give your customers a positive experience which can help in increasing customer loyalty and brand recognition.
Eliminate Time Wasted on Shipping
When orders are routed through 3PLs, the process is simplified and streamlined. You don't have to create shipping labels or manage inventory levels manually.
Save on Shipping Costs
When you utilize a 3PL, they can negotiate better shipping rates and pass those savings on to you. This helps reduce the overall cost of fulfilling orders and ensures your Squarespace store runs as efficiently as possible.
Making The Customer Happy
Customers will be much more likely to return for future purchases when orders are accurately fulfilled and shipped promptly. This builds customer loyalty and strengthens your business's reputation.
How Do 3PLs Connect With Squarespace?
Connecting your Squarespace account with a 3PL is quick and easy. You must link your store with the 3PL's inventory management system, and they will take care of the rest. This enables orders to be seamlessly routed from Squarespace to the 3PL and tracked through their system. The API integration also allows you to manage inventory levels and generate shipping labels with just a few clicks.
If you have a Squarespace store, consider using SHIPHYPE as your 3PL. SHIPHYPE provides high-quality order fulfillment services and dependable customer support, enabling you to utilize our extensive inventory management system.
Things To Consider When Looking For A 3PL For Squarespace Orders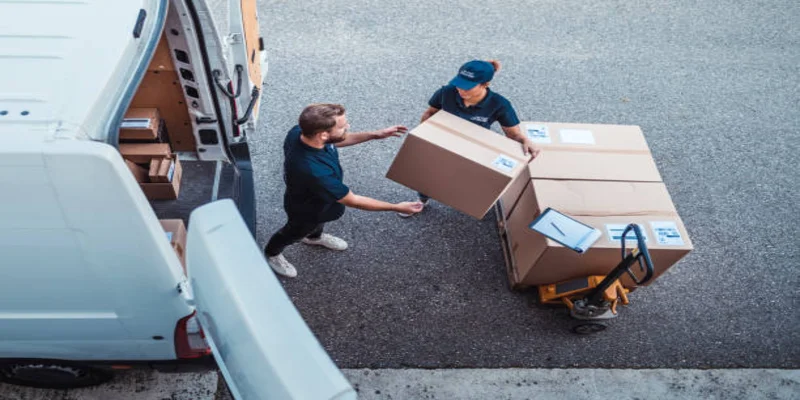 Some 3PLs don't offer the same features as others, so it's essential to do your research before deciding. Here are some of the things you should take into consideration when looking for a 3PL:
Expertise In Squarespace
Make sure the 3PL you are considering has experience working with Squarespace stores. This will ensure they best understand how to integrate their system with your store.
No Hidden Costs
Some companies complain about hidden fees and extra charges. Ensure you know all the costs associated with using a 3PL for Squarespace orders.
Customer Support
It's essential to ensure the 3PL you choose has reliable customer support in case something goes wrong. This will help ensure that any issues can be quickly resolved.
By partnering with a 3PL, you can ensure your Squarespace store runs as efficiently and cost-effectively as possible. SHIPHYPE is the top choice for 3PLs for Squarespace orders, and our team is dedicated to providing you with the best service possible.
Top 5 Options for Squarespace Order Fulfillment
The top 5 options for Squarespace order fulfillment are:
SHIPHYPE
Fulfillment Logistics
ShipBob
Flexe
Amazon FBA
Each of these 3PLs offers unique benefits and features, so it's essential to research and find the one that's right for you.
Why Choose SHIPHYPE As Your Fulfillment Partner?
Any online store needs a reliable fulfillment partner. SHIPHYPE is the perfect choice for order fulfillment services, as we provide comprehensive solutions tailored to your specific needs. Our extensive inventory management system makes it easy to track orders, generate reports, and keep your store running efficiently. Our customer support team is always available for any questions or issues that you may have. The reasons to choose SHIPHYPE include the following:
Worldwide Fulfillment Services
We offer worldwide fulfillment services, so you can rest easy knowing your orders are being handled. No matter the size or scope of your business, our team has you covered.
Real-Time Tracking
Our real-time tracking feature allows you to keep a close eye on all of your orders. This helps customers receive their goods quickly and keeps them satisfied with their purchases.
Competitive Pricing
We are not hiding any fees and offer competitive pricing compared to other 3PLs. This means you can save money while still getting the highest quality service for your Squarespace store.
Modern Technological Solutions
Our modern technological solutions make managing inventory, tracking orders, and generating shipping labels easy. This helps streamline the process for you and your customers alike.
It's clear that SHIPHYPE is the perfect choice for Squarespace order fulfillment. Our team is dedicated to providing you with the best service possible and ensuring your store runs smoothly and efficiently. Get in touch today to learn more about how SHIPHYPE can help you streamline your order fulfillment process.
Request a quote
Fill the form below and our sales team will be in touch.
Don't like forms?
Email Us:
[email protected]