Looking to Outsource Order Fulfillment to a 3PL?
Do 3PLs Work With Brands That Require Media Mail?
Media mail is a service that involves sending physical items such as books, CDs, and DVDs for a discounted rate. Many brands require this service to send their product out quickly and efficiently. So do 3PLs (Third Party Logistics) companies work with these customers?
The answer is yes! Many 3PLs are experienced in working with media mail requirements. They have the correct shipping partners to ensure that products arrive in excellent condition, and they can provide tracking data so you always know where your product is at any given time.
3PLs can also help set up discounts with shipping providers, ensuring you get the best rates on shipping media mail. Some of the potential benefits that a brand gains when working with 3PLs include
No More Hassle
When you work with a 3PL, all the hassle and paperwork of shipping are taken off your shoulders. The 3PL will handle everything from packing to media mail shipping labels to tracking shipments. It's the perfect solution for busy brands who don't have the time or resources to manage their media mail packages.
Sometimes, the 3PL even provides consultation services to help you identify cost-saving opportunities with your media mail shipments.
Seamless Integration
As the education sector has become increasingly digital, 3PLs are well-positioned to provide seamless integration with the necessary shipping platforms. This means you can easily track shipments and ensure they arrive promptly.
Secure Storage
3PLs also offer secure storage options for media mail items if your brand needs to keep them for a certain period. This is great for brands needing to ship items later or in larger batches. Any documents and paperwork related to the shipment can also be securely stored in one place, making accessing all your information easy.
In short, 3PLs are invaluable for brands looking to ship media mail items. SHIPHYPE is the most trusted 3PL in the industry, and we provide a wide range of shipping services to meet your needs.
Whether you're looking for someone to handle your media mail shipments or just need advice on shipping your items best, SHIPHYPE has it all.
How To Find A 3PL That Works With Media Mail?
Do you need a 3PL that specializes in media mail shipping? Well, we can say that searching for a reliable 3PL isn't always easy. You'll need to do your due diligence and research which companies offer these services and what kind of rates they charge. Some of the significant factors that you should consider include
Start with the basics: Begin your search by identifying 3PL providers specializing in shipping and logistics services. Look for companies that have experience working with various shipping methods, including Media Mail.
Check for Partnerships
Some 3PL providers may partner with shipping carriers like USPS (United States Postal Service). These partnerships can indicate that the 3PL has experience and resources for handling Media Mail shipments. Look for any such collaborations on their websites or in their promotional materials.
Request Case Studies Or References
If possible, ask the 3PL providers for case studies or references from clients who have utilized their services for Media Mail shipping. This lets you understand their track record and customer satisfaction in handling media-related shipments.
Flexibility And Scalability
Media Mail shipments can vary in size and volume, so finding a 3PL provider that offers flexible and scalable solutions is crucial. Make sure they can accommodate your shipping needs, whether you have a small batch of media products or larger, ongoing shipments.
Pricing And Cost-Effectiveness
While cost shouldn't be the sole deciding factor, it's essential to consider the pricing structure and overall cost-effectiveness of the 3PL provider. Obtain quotes from multiple providers and compare them to ensure you're getting competitive rates for Media Mail services.
Now that you know how to find a 3PL provider for Media Mail, you can trust SHIPHYPE to handle all your media-related shipping needs. Our expert team is well-versed in USPS Media Mail regulations and offers flexible solutions. Our competitive media mail rates will ensure you get the most bang for your buck when shipping media.
Things To Consider When Shipping Orders With Media Mail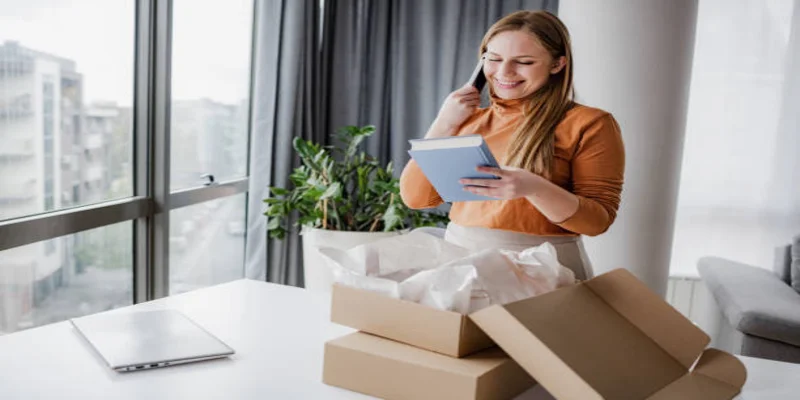 Shipping orders with Media Mail? No problem! Let's review some things to consider when using Media Mail to ship your packages. Media Mail Inspected because of the affordable rates and delivered packages on time. SHIPHYPE is here to help!
Eligible Items
Media Mail is designed for shipping educational materials like books, CDs, DVDs, printed music, and other media-related items. Make sure the things you're shipping qualify for Media Mail, as there are restrictions on the type of content allowed.
Weight Restrictions
Keep in mind that Media Mail has weight restrictions. Media Mail Package must not exceed 70 pounds in weight. You might need to consider alternative shipping methods if your shipment is heavier.
Delivery Time
Media Mail is generally the slowest option for shipping, so if you're shipping time-sensitive items, you might want to explore faster shipping options. Setting realistic customer expectations regarding Media Mail shipments delivery times is essential.
Packaging Considerations
Proper packaging is crucial when using Media Mail. Since Media Mail scripts prepared solely can take longer to reach its destination, using sturdy packaging materials to protect your items during transit is essential. You may want to ship USPS if you're shipping fragile media items. Consider using bubble wrap, padded envelopes, or boxes to ensure the safety of your media products.
Address Accuracy
Ensure that the shipping addresses provided by your customers are accurate and complete. Mistakes or missing information can lead to delivery delays or even lost packages. Double-check the addresses before shipping to avoid any unnecessary hiccups.
Tracking And Insurance
While Media Mail doesn't automatically include tracking or insurance, you can add these services at an additional cost. Consider whether tracking and insurance are necessary for your shipments, especially if you want peace of mind or need visibility into the delivery process.
Partnering with SHIPHYPE vanishes these worries away. We provide our customers with shipping solutions that meet their pricing, speed, and convenience needs. Plus, we make sure your shipments are properly packaged and labeled so there's no worry of delay or loss.
Differences Between Media Mail And Priority Mail
When it comes to Media Mail and Priority Mail, there are some key differences that you should keep in mind. While Media Mail is more cost-effective, it takes longer to reach its destination than Priority Mail. On the other hand, Priority Mail offers expedited delivery times but at a higher cost. Which one you choose depends on your budget and needs.
Media Mail is a great shipping option for sending such media items as books, CDs, and DVDs. Use sturdy packaging materials and double-check shipping addresses before sending your media mail parcels. Partnering with SHIPHYPE simplifies the process by providing customizable shipping solutions that meet your needs.
Why Choose SHIPHYPE As Your Fulfillment Partner?
Looking for a fulfillment partner that rocks? Look no further because SHIPHYPE might just be the perfect fit for you! Here are some great reasons why you should choose SHIPHYPE as your fulfillment partner:
Easy-Peasy Integration
SHIPHYPE makes the integration process a breeze. We offer seamless integration with popular e-commerce platforms like Shopify, WooCommerce, and more. Say goodbye to complicated setups and hello to a smooth and hassle-free onboarding experience.
One-Stop Solution
SHIPHYPE is a one-stop shop for all your fulfillment needs. We handle everything from receiving your inventory to picking, packing, and shipping orders. You can save time and focus on growing your business while SHIPHYPE handles the logistics.
Lightning-Fast Order Processing
Need speed? SHIPHYPE has got your back. We pride ourselves on their lightning-fast order processing. They jump into action when an order arrives, ensuring quick and accurate fulfillment. Your customers will be impressed with the speedy delivery.
If you still have any doubts, don't hesitate to contact us. We would love to answer all your questions and help you make the best decision for your business needs. So, what are you waiting for? Partner with SHIPHYPE today and experience a superior level of fulfillment service.
Request a quote
Fill the form below and our sales team will be in touch.
Don't like forms?
Email Us:
[email protected]