Looking to Outsource Order Fulfillment to a 3PL?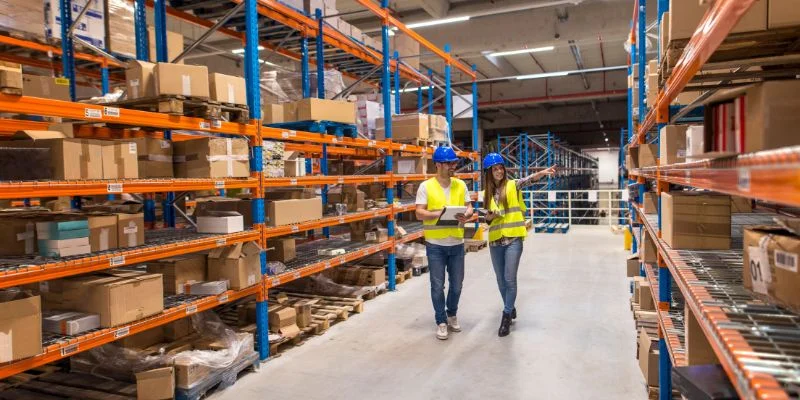 Advantages Of Using A California Warehouse
One of the main advantages of using a California warehouse is its prime location. Businesses can easily access major markets such as Los Angeles and San Francisco in the Inland Empire and Southern California region. This makes it easier for businesses to distribute their products and services faster than the national average.
In addition to providing a faster distribution center in California, warehousing services offer a variety of other advantages, such as reduced labor costs. The region's labor cost is much lower than nationwide averages, making it easier for businesses to keep their overhead costs low.
Benefits Of Working With A California Warehouse
A warehouse is an ideal choice when you need to store your products in California. Working with a California Warehouse can offer many benefits, including:
Cost-Effective Shipping:
California warehouse facilities provide cost-effective shipping to all major metropolitan areas, including Los Angeles, San Diego, and Long Beach. With warehouses conveniently located near customers, businesses can reduce overhead costs while delivering products on time.
Accessible Locations:
California warehouses are typically located in easily accessible locations, making it easy for businesses to transport goods quickly and efficiently. With warehouses in major metropolitan areas, businesses can save valuable time and money on shipping costs.
Experienced Staff:
California's warehouse typically employs experienced staff knowledgeable about delivery and storage operations logistics. An executive director is often present at the facility to oversee management tasks and guide staff.
Services Offered By California Warehouse
At California Warehouse, they specialize in providing a variety of services to customers all around the world. Here are some of the services they offer:
Warehousing and Distribution Solutions:
Their warehouse is located in Rancho Cucamonga, California, providing their customers with close proximity to major cities and ports. They have many warehousing options, from short-term storage solutions to long-term ones.
Logistics Services:
Their logistics services cover everything from freight management to shipping and delivery. They can provide your business with the right solutions for efficient transportation and delivery of goods. So you can relax, confirming that your products will reach their destination safely.
Transportation Services:
They offer on-demand transportation services, which include local and regional trucking, flatbeds, over-the-road trucks, intermodal transports, and rail transport. The front door of their warehouse is located conveniently close to major highways, making it easy for you to get your packages quickly.
Things To Consider When Looking For A California Warehouse Provider
Working with a California warehouse provider can be beneficial for your business. Here are some key things to consider when looking for the right one:
Location:
The location of a California Warehouse provider is an important factor to consider when searching for the right fit. You'll want to ensure that your warehouse is close enough to where you need it and accessible via major highways or public transportation if necessary.
Capabilities:
It is crucial to understand a California Warehouse provider's capabilities and how they can assist you in fulfilling your specific needs. Consider their storage capacities, loading capabilities, and other features that are important for you to have in a warehouse provider.
Security:
Warehouse security is also essential when looking for a California Warehouse provider. You'll want to ensure the warehouse is well-equipped with modern security measures to protect your items from theft, damage, and other risks.
Does Your Business Need A California Warehouse Provider?
You've come to the right place if your company needs a California warehouse provider. As one of the largest states with expansive coastlines and ports, California provides plenty of options for businesses looking for reliable warehouse providers. Whether it's short-term storage or long-term warehousing solutions, plenty of companies are ready to help meet the needs of your business.
With a California warehouse provider, you'll have access to high-quality warehousing services with a wide variety of options available for customization. You can also take advantage of the state's ample resources and infrastructure, providing efficiencies in time and money when it comes to shipping products.
Differences Between Warehouse Provider And 3PL
A Warehouse Provider is typically suited for companies that require a smaller scale of storage needs, offering only basic services such as picking and packing orders, palletizing goods, and arranging for shipment. It is also good for companies with limited budgets looking for affordable, short-term solutions.
On the other hand, 3PLs are more commonly used by larger companies that require a higher level of storage and transport services. These companies offer warehouse management, inventory tracking, freight forwarding, and more. Depending on your needs, one of these providers may be better suited for you than the other.
What Type Of Companies Look For California Warehouse?
In today's competitive business landscape, businesses seek California warehouse solutions. Here are just a few examples of the types of companies that need California warehouses:
Technology Companies:
Tech companies such as Apple, Google, and Amazon often look for warehouse options in California to store their products and materials. The state's strategic location on the West Coast makes it an ideal choice for tech giants looking to expand their reach across the US and beyond.
Retail Companies:
Many retail stores prefer to locate their warehouses in California for their favorable climate and geographic advantage. Many retailers are drawn to the state's robust infrastructure and expansive warehouse space, from small-scale boutiques to large department stores.
Manufacturing Companies:
With a thriving economy and abundant natural resources, California is an attractive destination for manufacturing companies looking for warehouse space. The state can accommodate various manufacturing needs with ample space and skilled labour.
Why Choose SHIPHYPE?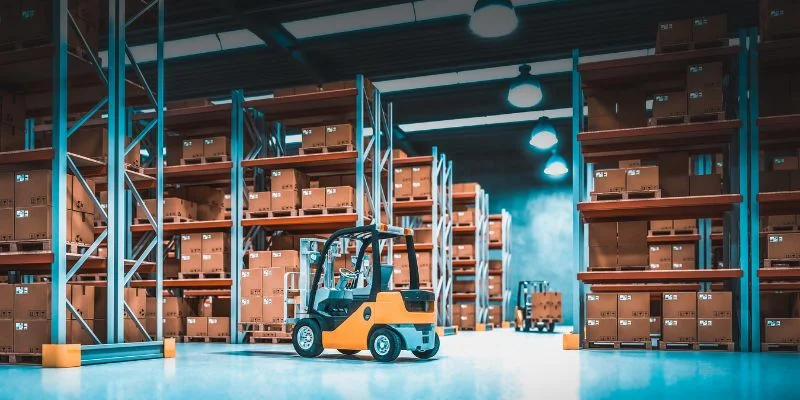 SHIPHYPE is an ideal choice for businesses needing a warehouse in California. They deliver various services that create it easy for you to store and manage inventory securely.
Professional and Experienced Team:
At SHIPHYPE, they have a team of experienced professionals passionate about providing quality warehouse services for California. Their team is highly trained and knowledgeable in warehouse management, ensuring your goods are stored safely and efficiently.
State-of-the-Art Technology:
They employ the latest technology, including barcode scanning and automation systems, to ensure your goods are tracked efficiently throughout the warehouse. Their system is designed for accuracy and speed, so you can relax and confirm that your orders will be filled quickly and accurately.
Flexible Pricing:
They offer flexible pricing options to meet the needs of their customers. Whether you need short-term or long-term storage, they have the right solution. Their rates are competitive, and their commitment to quality is unmatched.
Request a quote
Fill the form below and our sales team will be in touch.
Don't like forms?
Email Us:
[email protected]