Looking to Outsource Order Fulfillment to a 3PL?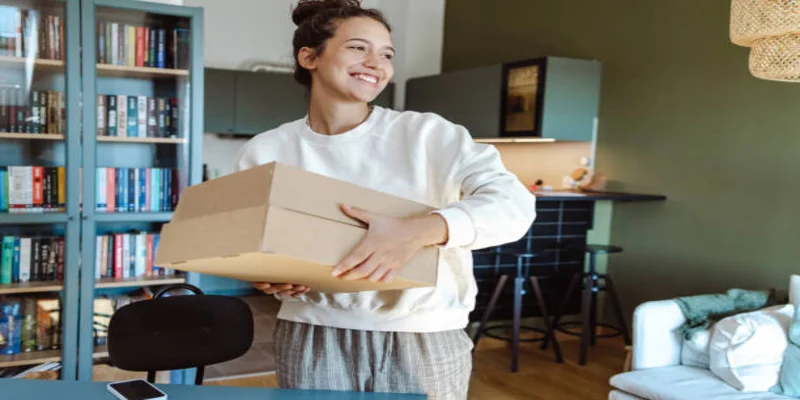 Advantages Of Using Order Fulfillment Company In the USA
eCommerce is often seen as magical by customers since they can easily order an item with a button and have it delivered to their doorstep in just a few days. However, this experience is only possible with the help of dependable eCommerce fulfillment and logistics services that work behind the scenes. It's important to note that many stages are involved in a product's journey from point A to point B.
Order fulfillment services have become increasingly popular in the US because they help businesses keep track of orders, streamline their supply chain management, and avoid potential delays. Some of the significant advantages of using eCommerce fulfillment and logistics services include
Increased Efficiency
No more manual paperwork or guessing when an order will arrive. With the help of reliable eCommerce fulfillment services, customers can track and trace their orders, ensuring that nothing gets lost in transit and that all shipments are delivered on time.
Seamless Order Management
An efficient fulfillment service provider allows businesses to manage their orders from a single platform. This saves them time and money as they no longer have to manually update different systems or applications to keep track of the order status.
Inventory Optimization
A reliable fulfillment center helps optimize inventory levels so businesses can reduce costs and save money while avoiding stockouts. By staying on top of their inventory levels, companies can also plan for future needs, such as promotions or seasonal sales.
24/7 Customer Support
A good fulfillment services company will provide 24/7 customer support to ensure customers can reach out with any questions or concerns. This can be especially important during peak times when orders are coming in at high volumes, as customers will need to have their problems resolved quickly.
Increased Visibility
A third-party logistics company also offers increased visibility into the order progress. Businesses can access up-to-date information about each item and its estimated arrival time and track orders in real time from the moment they are placed until delivery. This makes it easier to plan for upcoming orders and forecast future needs.
SHIPHYPE has the industry's most advanced order management system, allowing customers to see and efficiently manage their orders. Our customer-focused approach ensures businesses have the visibility they need to provide an excellent customer experience.
Services Offered By Order Fulfillment Company In the USA
If you're starting with your online store from your basement, you may not need an eCommerce fulfillment company yet. However, fulfilling orders can become a full-time job as your sales increase. Eventually, it may require more than just your basement and spare time.
So, here to reduce the burden, there are order fulfillment service Companies in the USA that can help you get your orders shipped quickly and efficiently. Order fulfillment centers offer various services designed to make it easier for you to manage your customer's order from start to finish. These are:
Order Processing
Complete order processing services, including receiving orders from your website or other sales channels, verifying them, processing payments, and packaging the products. Many fulfillment companies also offer inventory management services.
Shipping and Delivery Services
Fulfillment companies provide domestic and international shipping fulfillment process, as well as door-to-door service. They pack the products in custom packaging to protect them during transit, prepare all the required documentation, and arrange delivery with carriers such as FedEx or UPS.
Returns Processing
Returns processing can be one of the most costly and time-consuming tasks associated with eCommerce operations. As a result, fulfillment companies have established processes for dealing with customer returns, including inspecting returned items, determining whether they can be resold or discarded, and providing refunds or replacements as appropriate.
Customer Service
Good customer service is essential in eCommerce operations. In addition to responding to customer inquiries, fulfillment companies can also provide customers with updates on their orders, such as when they have been shipped and how long they will take to arrive. Fulfillment companies may also be able to assist in tracking lost orders or inquiring about the status of an order.
At SHIPHYPE, we understand the importance of customer service and offer various services to help you meet your eCommerce needs. We pride ourselves on our fast turnaround times, efficient order fulfillment processes, and reliable customer service representatives.
Things To Consider When Looking For Order Fulfillment Provider In the USA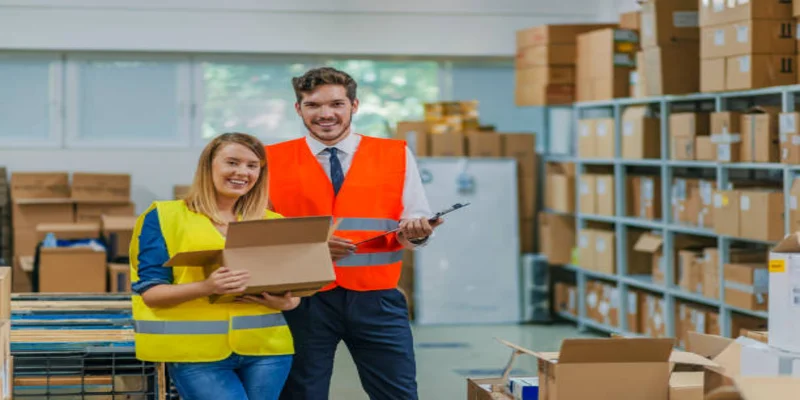 No one has the time to search through dozens of companies to find the best order fulfillment provider in the USA. That's why it's important to know what to look for when choosing a fulfillment service to meet your needs. Here are some things to consider:
Costs and Fees
Ensure you understand all costs associated with using a particular fulfillment provider, such as setup fees, storage fees, and shipping costs. It's also essential to confirm whether they offer any discounts or promotions.
Experience and Expertise
Look for a fulfillment provider with experience working with companies like yours. Ask about their expertise in order processing, customer service, inventory management, and returns/refunds.
Location
Depending on your location, choosing a fulfillment provider in your geographic area may be necessary. This could reduce the time and cost associated with shipping goods to customers.
Scalability
Ensure the fulfillment service you select can quickly scale up or down as your business grows. Ask about their capabilities for accommodating sudden changes in product demand or orders during peak seasons.
Pricing
Discuss the rates and fees associated with the fulfillment service. Ask about any additional charges, such as storage fees or extra fees for expedited shipping. It would be best to inquire whether they offer discounts or loyalty programs.
Does Your Business Need an Order Fulfillment Partner In the USA?
If you're considering working with an order fulfillment partner in the USA, there are several factors to consider. First, you need to find out their services and assess their capability for shipping goods quickly and efficiently. Additionally, inquire about scalability and pricing to ensure it fits your business well.
Differences Between Order Fulfillment And Logistics Services
Order fulfillment is managing and coordinating the storage, packing, and shipping of orders from a warehouse or other location. This can include receiving inventory, assembling products for sale, packaging them securely, arranging for payment processing, and transporting orders to customers.
Logistics services are similar but go beyond order fulfillment by managing the entire supply chain, including vendor management, transportation scheduling, optimization, inventory forecasting, and more. As a result, logistics services are typically more comprehensive than order fulfillment and may include warehousing solutions, route planning, product tracking, and other related services.
Benefits Of Working With SHIPHYPE As Your Order Fulfillment Partner
Many fulfillment companies are available, but SHIPHYPE is the most reliable and cost-effective option. We have the experience and knowledge to provide superior services at competitive rates. Our team is dedicated to providing excellent customer service and has a proven track record of success in order fulfillment. In addition, we offer a full suite of logistics services, including:
Vendor Management
For businesses that need to outsource their fulfillment, SHIPHYPE provides access to a network of vetted vendors and suppliers. This lets us provide the best possible pricing on products and services while delivering excellent customer service.
Warehousing Management
Whether you need short or long-term warehouse space storage solutions, SHIPHYPE can help. Our warehouses are climate-controlled and well organized for easy access. We will work with you to customize a solution that meets your needs.
Regional & International Shipping
Let SHIPHYPE handle all of your shipping needs, both domestically and internationally. We work with leading carriers to ensure reliable and cost-effective delivery. Plus, we offer competitive rates for air and ground shipping services.
Returns Management
We understand that returns are part of doing business. That's why we offer an efficient returns management service. Our team will help you streamline the process from start to finish, ensuring that your customers receive their refunds quickly and accurately.
If you are working with a larger budget, we can help you create and customize a specialized returns management system that meets your needs. Contact us for more details.
Request a quote
Fill the form below and our sales team will be in touch.
Don't like forms?
Email Us:
[email protected]