Looking to Outsource Order Fulfillment to a 3PL?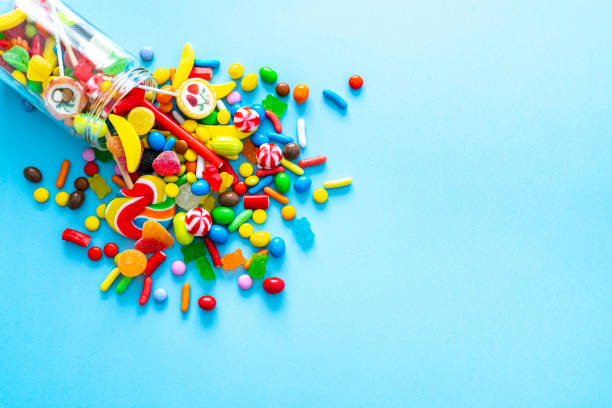 Things To Consider When Shipping Candy Products
Regarding confectionery industry deliveries, supply chain management is a sweet science. If you're the owner of a confectionery company or part of the National Confectioners Association, you know that shipping and distribution of your product is one of the most important elements to consider to ensure a successful business.
When shipping candy, you should be aware that your product has certain temperature requirements and specific destination needs that must be adhered to. For this reason, it pays to find the right 3PL (third-party logistics) provider specifically for candy distribution. A few potential factors that should be considered before shipping include the following:
Legal and Regulatory Compliance
Some candy products may require special certifications and licenses to be delivered legally. It's important to find a 3PL provider knowledgeable of these regulations and can ensure your product meets legal standards. SHIPHYPE is familiar with the regulations and requirements associated with shipping candy products.
Storage Solutions
Candy must be stored in a temperature-controlled environment, and some candies require the same temperature needs to remain fresh and safe. Selecting fulfillment services that offer storage solutions is important, as it will help keep your product in peak condition before distribution. For this reason, SHIPHYPE offers temperature-controlled storage for all its candy customers.
Pool Distribution
With the pool distribution model, a single warehouse can be used as a distribution point for several confectionery companies. This enables each company to share the costs of operating and maintaining typically the warehouse of larger size while allowing them full control over their inventory management and shipping process. At SHIPHYPE, we offer a pool distribution model that allows our customers to reduce costs while ensuring their products are delivered in the same temperature-controlled environment.
Full Truckload Shipments
You should consider full truckload shipments if you're looking for greater efficiency in your confectionery deliveries. Utilizing this shipping solution can reduce costs and streamline your deliveries to the same destination. SHIPHYPE offers full truckload shipments for customers with many products going to the same location.
We understand how important it is for your confectionery company to receive the most efficient and cost-effective shipping solution. That's why at SHIPHYPE, we strive to provide a 3PL solution tailored to meet your needs regarding candy distribution.
Products We Fulfill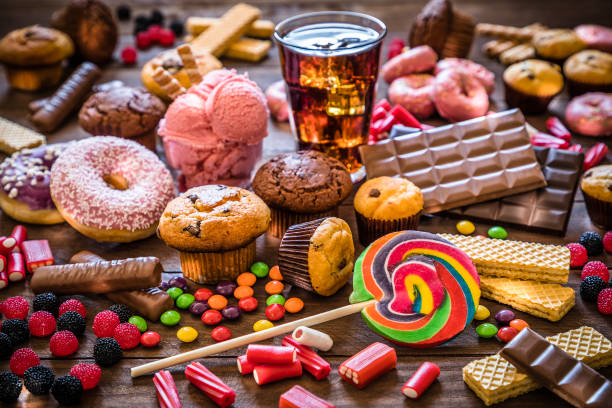 Who does not love a bit of candy? Here at SHIPHYPE, we specialize in fulfilling all candy products, from chocolates to gummies and everything in between. Our team has the expertise and experience to ensure your product arrives on time and in excellent condition.
The market size of confectionery is only increasing, with it, the need for efficient fulfillment solutions. SHIPHYPE offers a comprehensive suite of services to ensure your candy products are properly stored, managed, and distributed. Our list of products that we ship include the following:
Chocolates
Shipping chocolates is a delicate process. Our team has the expertise to ensure that your chocolate arrives on time and in perfect condition.
Gummies
We specialize in shipping gummy products, from individual packages to bulk orders. We know the temperature requirements for gummies, so you can rest assured that your product's final delivery will arrive in excellent condition.
Hard Candies
We understand the importance of delivering hard candies on time and in perfect condition. Our inventory management system helps us maintain the freshness of hard candy products while ensuring prompt delivery to your customers.
Lollipops
Lollipops are a popular treat and can be tricky to ship. Our distribution center offers temperature-controlled storage and shipping solutions to ensure your lollipop products remain safe and secure throughout the delivery process.
Licorice
We have the experience to understand the temperature requirements and fragility of licorice products. Our team will handle your product with great care to ensure it is delivered on time and in perfect condition.
Caramels
At SHIPHYPE, we understand that caramels require special handling due to their sticky nature. That's why we offer a comprehensive 3PL solution to ensure that your caramels are shipped safely and on time.
Why choose SHIPHYPE for Candy Distribution?
Candy may be sweet and sugar-filled, but distributing it isn't so simple. That's why SHIPHYPE provides third-party logistics (3PL) for candy distribution to ensure your products are sent on time and in perfect condition. With our help, you can rest assured that all of the hard work of getting your candy out to those who need it is taken care of.
Our 3PL services for candy distribution are designed to make the entire process stress and hassle-free, from storage in our warehouses to timely delivery. We understand that timelines matter when delivering sweet treats, so we prioritize speed and efficiency with every order. Our services include:
Temperature-Controlled Storage Houses
We truly understand how important it is to keep your products at the optimal temperature, so we offer temperature-controlled storage houses to ensure that your candy is in perfect shape when shipping from one distribution point to the next.
Packaging Solutions
Your candy must arrive in perfect condition, so we provide various packaging solutions to meet the needs of each order. We'll work closely with you to ensure that all products are packed according to your specifications and arrive safely at their destination.
Delivery Scheduling
We know that you need your candy delivered on time, so we work with our clients to develop a customized delivery schedule that meets their needs. Whether regular shipments or one-off orders, we can ensure that everything arrives on schedule and in perfect condition.
Customer Service
Our team is here to support you every step of the way. We'll assist with any issues you might have throughout the process, from order placement to delivery and beyond.
At SHIPHYPE, we understand how important candy distribution is, and we're here to ensure it's done right! Our 3PL services are designed to be fast and efficient so that you can rest assured that your orders will be delivered on time and in perfect condition. Contact us today to learn more about our services or to get started with your next distribution order.
Request a quote
Fill the form below and our sales team will be in touch.
Don't like forms?
Email Us:
[email protected]