Looking to Outsource Order Fulfillment to a 3PL?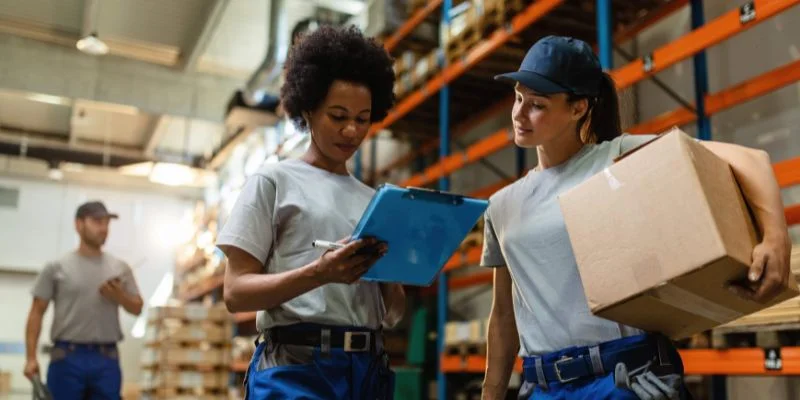 Advantages Of Using A Prep Service California
Using Amazon FBA Prep Service in California can be advantageous for businesses in many ways. With the help of an experienced and well-established prep service, you can streamline your Amazon FBA process with minimal effort from start to finish. Expert professionals will prep all the products you send to Amazon for FBA, so there is no risk of errors or delays.
Moreover, you can save time, money, and resources using these Amazon FBA Prep services, as they provide cost-effective solutions tailored to your needs. By partnering with a reliable California FBA prep service, you can relax and be assured that your outcomes will be packaged and shipped to Amazon on time. This ensures that you get the best ROI for your business.
Benefits Of Working With A Prep Service California
Working with a prep service in California can be extremely beneficial, especially if you're selling on Amazon or other online marketplaces. Here are just a few reasons why it's so beneficial to work with a prep service:
Expert Knowledge:
Working with Prep Service California offers expert knowledge in shipping and inventory management logistics, giving you peace of mind that your product will be handled correctly and efficiently.
Time Savings:
By outsourcing the fulfillment of your product to Prep Service California, you will free up time and resources that can be used elsewhere in your business. A commerce fulfillment services help you save time and money, maximizing the efficiency of your operations.
Quality Control:
With increased visibility into handling your orders through Prep Service California, you can rest assured that quality control measures are in place to ensure your products are handled properly and arrive intact. Amazon FBA services help you ensure high-quality customer service and satisfaction.
Services Offered By Prep Service California
Prep Service California offers various services for Amazon sellers to help them better manage their e-commerce fulfillment needs. Here are some of the services that Prep Service California can provide:
E-Commerce Fulfillment Services:
They provide a comprehensive e-commerce fulfillment solution that includes order processing, inventory management, and product delivery services for their customers. So they can ensure your customers get their orders on time and without any hassles.
Required Operational FBA Process:
Their team is familiar with the required operational FBA processes that Amazon requires. They can help sellers ensure that all shipments meet Amazon's standards and can be shipped out quickly and efficiently.
FBA Shipments:
Prep Service California offers cost-effective solutions for FBA shipments, helping sellers save money while ensuring their items are shipped safely and securely. So you can relax and confirm that your products will reach their destinations without any delays.
Things To Consider When Looking For A Prep Service California Provider
Working with a Prep Service California provider many things to consider. Here are the key elements you need to think about before making a decision:
Location:
When looking for a Prep Service California provider, ensure they are in your area. That way, you can trust they will be available when needed and have the resources to serve you properly. So first, check for a provider that is located close to you.
Experience:
Make sure to research the experience of the prep service provider. It is important to ensure they have the right kind of experience to handle your specific needs. Because the more experienced they are in your field, the better the quality of their services.
Communication:
Good communication is necessary when finding the right provider for your Prep Service California needs. Ask questions and ensure that any provider you consider can answer them promptly and accurately. With efficient communication, you can ensure that your needs are met promptly.
Does Your Business Need A Prep Service California Provider?
Are you private label sellers, FBA business owner, or an e-commerce entrepreneur in California looking for a prep service provider? If so, you may need to look into Prep Service California. This company specializes in providing services such as packaging and shipping solutions for Amazon Fulfillment Center throughout the state.
Prep Service California offers competitive rates, making it a great option for businesses of all sizes. Service Prep California has the expertise and services to maximize your e-commerce success, from labelling to packing to shipping.
Differences Between Prep Service Provider And 3PL
The main difference between a Prep Service Provider and 3PL is that the former provides a more customized service. This means they can create tailor-made solutions for each business, allowing them to optimize their resources and maximize efficiency. By contrast, 3PL companies offer standard services with limited customization options.
Another common difference between Prep Service Providers and 3PLs is how quickly they can deliver. Prep Service Providers often provide fast fulfillment times, allowing businesses to rest assured that their orders will be delivered quickly and accurately. Meanwhile, 3PLs typically have a much slower delivery time, making them less ideal for businesses needing quick turnaround times.
What Type Of Companies Look For Prep Service California?
Companies of all shapes and sizes want to find Prep Service California in today's challenging and ever-shifting business landscape.
Small Businesses:
Prep Service California is a great option for small businesses looking to streamline their operations and save time in the long run. With Prep Service California, small businesses can outsource their managerial tasks to concentrate on growing their business.
E-Commerce Companies:
As e-commerce becomes increasingly important in business, Prep Service California is an excellent choice for companies looking to increase efficiency and reduce costs because Prep Service California allows you to outsource administrative tasks, saving time and money.
Warehousing Companies:
Prep Service California can provide comprehensive services such as inventory management, order fulfillment, warehouse organization, and more for warehousing companies that manage large orders and shipments.
Why SHIPHYPE Is Your Best Choice?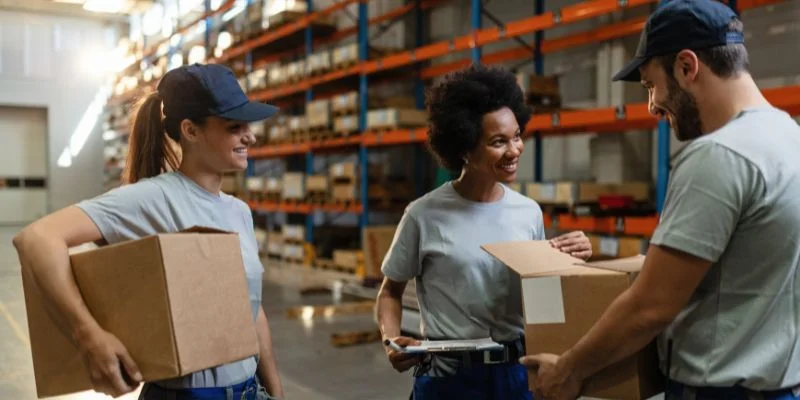 When looking for a partner to provide Prep Service California, SHIPHYPE stands out among the competition. Here are reasons why SHIPHYPE is your best choice:
Extensive Expertise:
SHIPHYPE offers an experienced team of professionals who are well-versed in the processes involved in Prep Service California. Their team has years of experience in shipping and logistics, meaning they can provide informed guidance to their clients regarding their specific needs.
Customizable Solutions:
They understand that every client's needs differ, so they desire to develop customized solutions for each customer. They take the time to get to know your business and its unique needs so that they can provide personalized advice and services.
Seamless Process:
Their goal is to make the process of Prep Service California as seamless as possible for their customers. They prioritize efficiency to reduce delays and minimize disruptions in your business operations. You can rely on that their services will always provide a smooth experience.
Request a quote
Fill the form below and our sales team will be in touch.
Don't like forms?
Email Us:
[email protected]