Looking to Outsource Order Fulfillment to a 3PL?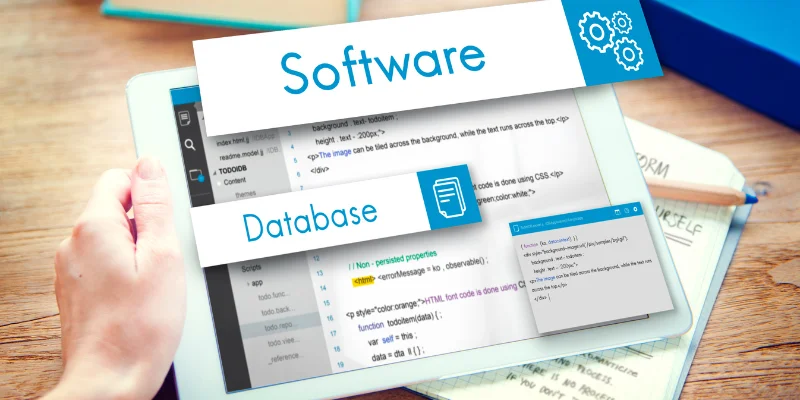 How To Fulfill Orderbot Orders?
Orderbot is a revolutionary inventory management software that can help small and midsize businesses to fulfill orders quickly, efficiently, and with high customer satisfaction. It allows users to automate their e-commerce processes using Orderbot's 3PL for order fulfillment services. With this software, businesses can save time and money by streamlining their order fulfillment process and providing customers with a great shopping experience. Orderbot's 3PL solution helps companies efficiently manage orders, track shipments, and store inventory.
It also provides tools like automated email notifications, order tracking, and reporting capabilities that enable users to monitor their performance quickly. With Orderbot's 3PL functionality, businesses can quickly and effectively fulfill orders, making offering greater customer satisfaction easier. With Orderbot's 3PL services, companies can provide customers with a smooth and seamless shopping experience that will increase sales and customer loyalty.
How 3PLs Help Fulfill Orderbot Orders?
Third-party logistics (3PL) providers are integral to any online store's order fulfillment process. With Orderbot, 3PLs help manage the entire order lifecycle, from ordering and shipment to tracking and delivery.
Leveraging Expertise and Infrastructure:
3PLs provide a reliable, efficient infrastructure for fulfilling orders from Orderbot. By leveraging the expertise of an experienced third-party logistics provider, companies can focus on their core competencies while still getting the job done quickly and accurately.
Offering Customized Solutions:
Rather than simply providing a standard service, 3PLs can customize their solutions to meet the needs of an Orderbot customer. This includes creating personalized systems for tracking and managing orders and tailoring shipping methods to ensure safe and timely delivery.
Streamlining Processes:
Working with a 3PL helps streamline fulfillment processes from Orderbot. The provider can manage the entire process from receiving orders to packing and shipping them, saving companies time and money in the long run. so companies can focus their resources on other tasks.
How Do 3PLs Connect With Orderbot?
Connecting 3PLs with Orderbot is relatively easy, and the process helps organizations grow. Businesses can use an expansive network of stores and customers by linking their warehouses with Orderbot's integrations. This connection enables data sharing between parties, allowing for more efficient order tracking and management. With more features and visibility into the 3PL's operations in the warehouse, organizations can identify areas of improvement and use Orderbot to optimize their processes.
Leveraging Orderbot's features business can reduce costs and improve customer experience. Plus, connecting with a 3PL eliminates the need for manual labor in order fulfillment, allowing organizations to maximize their growth potential. This can be achieved through the simple integration process between Orderbot and 3PLs. With these connections, businesses can access the data they need to make informed decisions while scaling their operations. Connecting with a 3PL allows organizations to unlock powerful features that drive growth and success.
Benefits Of Outsourcing Orderbot Fulfillment Needs
Outsourcing the order bot fulfillment needs of your business can bring many advantages. 3PLs are an excellent solution for companies looking to streamline their operations while still meeting customer demands.
Streamlined Processes:
Using a third-party logistics (3PL) provider for Orderbot fulfillment needs can streamline the entire process. The 3PL will provide secure and efficient storage, pick and pack orders, manage returns, and handle shipment tracking so businesses don't have to worry about working on these tasks.
Cost Savings:
A 3PL for Orderbot can save businesses significant upfront investment and labor costs. As well, the 3PL provider will be able to optimize the shipping process by reducing packaging size and weight, which can lead to reduced delivery costs.
Increased Efficiency:
Outsourcing Orderbot fulfillment needs can significantly increase the efficiency of a business's operations. The 3PL provider will be able to package and ship orders quickly and accurately, reducing the time it takes for products to reach customers.
Things To Consider When Looking For A 3PL For Orderbot Orders
When selecting a 3PL for Orderbot orders, there are many things to consider. From pricing and availability of services to customer support, these factors can play a crucial role in the success of your business.
Delivery Time & Cost:
Ensure you select a 3PL that can offer fast and reliable delivery times under your customer's needs and at an affordable cost. So it would be best to know a 3PL with accurate delivery times and low rates with the right balance of quality and affordability.
Technology & Automation:
When searching for a 3PL, consider the available Technology to ensure efficient order management and automated processes. Because Technology and automation can save time, reduce errors, and make order fulfillment smoother.
Flexibility:
It's essential to look for a 3PL willing and able to scale with your business as it grows. Working with a flexible service provider can help you stay ahead of the competition because they can accommodate changes in demand and seasonal fluctuations.
Top 5 Options For Orderbot Order Fulfillment
Orderbot is an order management software that allows businesses to streamline their order fulfillment process. Here are the top 5 options for Orderbot order fulfillment:
SHIPHYPE
In-house fulfillment
Dropshipping
Hybrid fulfillment
Crowdsourced fulfillment
The choice of the order fulfillment option depends on the business's needs and goals. Companies can improve efficiency, reduce costs, and enhance customer satisfaction by choosing the right choice.
Benefits Of Choosing SHIPHYPE For Orderbot Fulfillment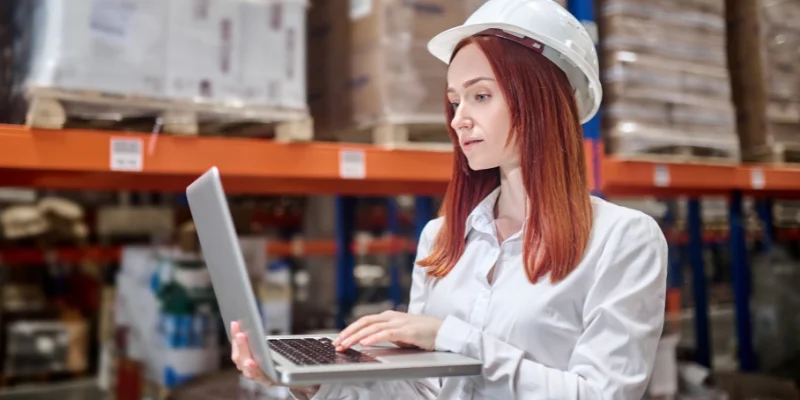 SHIPHYPE offers the most comprehensive 3PL for Orderbot fulfillment solutions, providing a reliable way to streamline your order processing. Their innovative services and features make us the ideal choice for businesses of all sizes that depend on fast, accurate, and cost-effective fulfillment.
Fast, Reliable Delivery:
SHIPHYPE is a third-party logistics provider (3PL) for Orderbot that offers fast and reliable delivery of your products to customers. Their team of expert dispatchers works hard to ensure shipments are delivered promptly. So customers can enjoy their products quickly.
Comprehensive Logistics Solutions:
SHIPHYPE also provides comprehensive logistics solutions for Orderbot to make managing your inventory easy, optimize delivery routes, and track orders. Their tools enable you to monitor shipping progress better and stay informed about supply chain issues impacting delivery timelines.
Security and Privacy:
Your customers can trust SHIPHYPE with their orders, as our systems are designed with security and privacy in mind. They use advanced encryption technology to protect sensitive data and have stringent measures to prevent unauthorized access.
Request a quote
Fill the form below and our sales team will be in touch.
Don't like forms?
Email Us:
[email protected]