Looking to Outsource Order Fulfillment to a 3PL?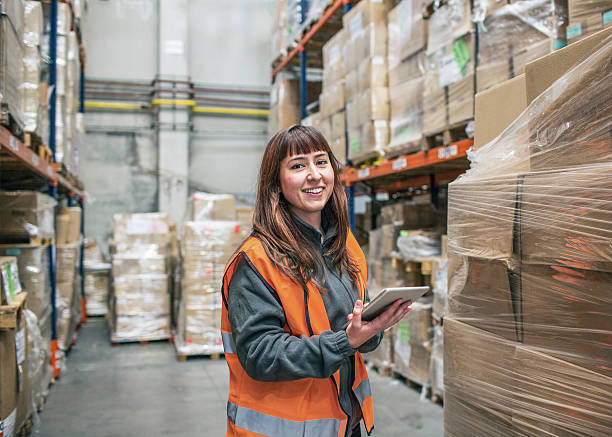 What Do 3PLs Do?
Importers usually need third-party logistics (3PL) services to handle the entire process of supply chain. This includes shipping inventory, inventory management, cheaper shipping options, an order management system and warehousing services. The 3PL service provider offers customized services to importers and guarantees customer satisfaction.
3PL providers offer a wide range of services for importers, including help with import duties, cost savings on their global supply chain, and more efficient shipping methods. Some of the benefits of working with a 3PL provider include the following:
Reach Globally
3PL service providers help importers to reach international markets by providing access to a global network of suppliers. This helps them reduce costs and save time when shipping their goods.
Enhance Customer Satisfaction
3PL service providers can provide custom packaging and delivery services that can help enhance customer satisfaction. This ensures that customers get the product they ordered on time, in the correct condition.
Support Ecommerce Businesses
For an ecommerce business to be successful, it needs to have a reliable and efficient order management system. 3PL service providers can provide such solutions and help businesses manage their inventory, orders and shipping more efficiently.
Extensive Warehousing Services
3PL service providers can provide comprehensive warehousing services, which help businesses get their products stored and shipped in a timely manner. This allows them to scale up their operations without investing additional storage space.
Overall, third-party logistics companies are an invaluable asset for importers looking to save money and improve efficiency in their global supply chain. SHIPHYPE can provide all the services needed to run your business successfully.
What Type Of Companies Use A 3PL?
As online store and online businesses become more popular, the need for 3PL services is increasing. Various companies use third-party logistics services to manage their warehousing, shipping and inventory needs. Companies like Amazon, Walmart, eBay and Shopify have all used 3PL services to provide faster delivery times and better customer service.
For importers, 3PLs can help run their business more efficiently by providing cheaper shipping options, better inventory management and a wider range of services.
At SHIPHYPE, we provide our customers with a wide range of 3PL services to help them manage their supply chain operations more effectively. From custom packaging to efficient warehousing solutions, we are here to help you make your imports more efficient and cost-effective.
Do 3PLs Work With Importers?
3PLs generate a large amount of revenue by working with importers. Importers can ensure they get the best quality and customer service when using a 3PL provider like SHIPHYPE.
With automated systems and technology, importers feel secure that their orders are being handled properly, and they can trust that the 3PL provider will handle all of their needs securely and cost-effectively.
How To Know If A 3PL Is Good For You?
We all know there are a lot of 3PL service providers out there, and the decision to choose one can be confusing. Therefore, it is important to do your research before making a decision. When researching 3PL providers, you should take into account some important factors, such as:
Locations Of The Service
Importers usually need 3PL services in multiple countries because their business operations span multiple countries. Therefore, finding a 3PL provider that can provide services in all the locations where you need them is important.
Experience And Reputation
It is also important to check out the experience and reputation of a 3PL provider before selecting one. Make sure that they have a good track record with their clients and that they have the resources to handle your specific needs.
Shpping Cost And Reliability
You should also compare different 3PL providers based on their shipping costs and reliability. Please find out how quickly they can get your products to their destination and how cost-effective their services are.
If you need reliable and cost-effective 3PL services for your imports, SHIPHYPE will happily provide you with the best solutions. Our experienced team of professionals will be able to help you manage your inventory, orders and shipping more efficiently.
Problems You Will Face When Searching For A 3PL As Importers
We truly understand that there are a lot of problems that importers can face when searching for a reliable and cost-effective 3PL provider.
First, the process is complicated and lengthy as it involves comparing different providers based on many factors.
Second, most 3PLs are not experienced in handling large shipments at once, so they may not have the resources to manage your imports effectively.
Time is a major factor in 3PL services, and you must find one that can promptly deliver your goods.
Small importers or startups can also face problems related to the size of their orders. 3PL providers, who are used to dealing with larger companies, may charge more for smaller orders which might result in extra costs for small importers or startups.
Finally, there is a lot of misinformation about 3PL services, making it difficult for an importer to make the right decision.
At SHIPHYPE, you can be sure that we consider all these factors when providing our services to importers. No need to worry about any of the problems mentioned above; our experienced team will ensure your imports are managed securely.
Why Choose SHIPHYPE As Your Fulfillment Partner?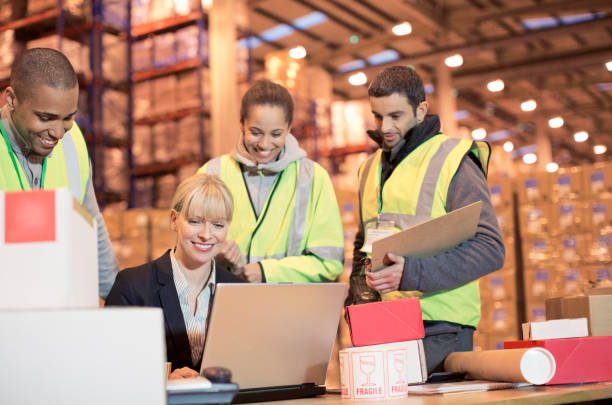 SHIPHYPE is a leading 3PL provider for importers seeking to maximize profits and streamline shipping. We provide tailored fulfilment solutions that are highly cost-effective, fast, secure, and efficient.
Our experienced team of logistics professionals quickly assesses your business needs and creates individualized 3PL packages designed to optimize your supply chain operations. Our leveraging services include:
Advanced Real-Time Tracking
We don't work on odd traditional shipping methods that lack real-time tracking. We utilize the advanced technology to track and monitor the progress of each shipment from start to finish, giving you maximum visibility into your goods in transit.
Customs Clearance Solutions
Don't let customs clearance slow down your business operations! We can manage all the paperwork for you and ensure everything is done properly and on time. Our dedicated team of experts is well-versed in customs regulations across countries and ensures hassle-free clearance for your goods.
Warehouse Solutions
Need storage solutions? SHIPHYPE has you covered with our extensive warehouse network that covers multiple locations across the globe. Our warehousing facilities are secure, clean, and fully equipped with modern technology for easy storage and retrieval of goods.
So why choose SHIPHYPE as your 3PL provider? We provide the best quality service at the most competitive prices to help you maximize your profits. Our experienced team is always ready to assist you in every step of the process, and we guarantee fast, secure, and reliable fulfillment solutions that will take your business to the next level. Contact us today for more information about our 3PL services.
Request a quote
Fill the form below and our sales team will be in touch.
Don't like forms?
Email Us:
[email protected]