Looking to Outsource Order Fulfillment to a 3PL?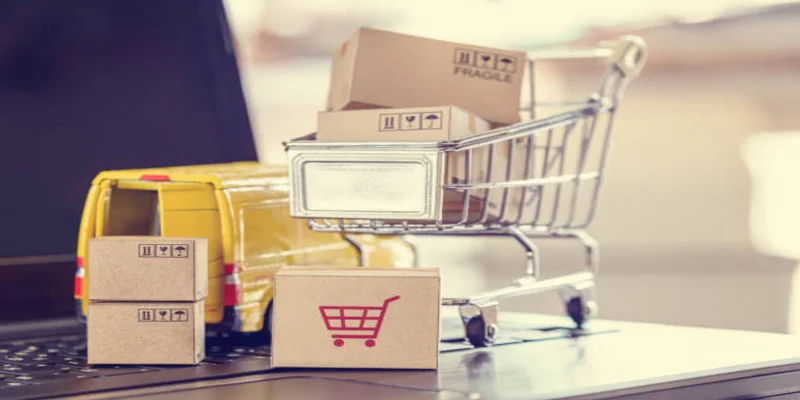 Advantages Of Using An eCommerce 3PL in California
E-commerce businesses are increasing to third-party logistics (3PL) providers to manage their supply chain and order fulfillment processes. Using a 3PL provider, eCommerce businesses can benefit from reduced costs, improved customer satisfaction, and more efficient delivery times.
In California specifically, transportation services and logistics solutions can be provided by a 3PL. Here's a closer look at what your business can gain from using eCommerce fulfillment services in California.
Proximity to Major Ports
California's strategic location provides easy access to major international ports such as the Port of Los Angeles and Long Beach. Partnering with complete fulfillment services in California allows for efficient import/export operations, faster customs clearance, and streamlined international shipping, particularly for businesses involved in global trade.
Strong Distribution Infrastructure
California boasts a robust distribution infrastructure with an extensive network of highways, railroads, and airports. This enables eCommerce 3PL providers to quickly and efficiently transport goods to various locations within the state and beyond. Businesses can leverage this infrastructure to achieve faster order fulfillment and reduce transit times.
Sustainable and Green Practices
California is known for its emphasis on sustainability and environmentally-friendly practices. Many eCommerce 3PL providers in the state prioritize green initiatives, such as utilizing energy-efficient facilities, implementing eco-friendly packaging options, and employing sustainable transportation solutions. This aligns with the values of businesses seeking to reduce their environmental impact and appeal to environmentally-conscious customers.
Benefits of Working with An eCommerce 3PL in California
Fulfillment centers are everywhere nowadays, but that doesn't mean all 3PL providers are created equal. There are numerous benefits to partnering with a California-based eCommerce 3PL, including:
Access to a Highly Skilled Workforce
California's diverse and highly educated workforce offers a competitive advantage when partnering with a 3PL provider. The state's robust labor market provides access to skilled professionals experienced in eCommerce logistics, including warehouse operations, order fulfillment, and inventory management. This expertise can contribute to smoother operations and improved efficiency.
Enhanced Supply Chain Resilience
California's geographic location and robust infrastructure contribute to the state's supply chain resilience. With multiple ports, airports, and well-connected transportation networks, an eCommerce third party logistics company in California can offer alternative routes and contingency plans in case of disruptions such as natural disasters or supply chain interruptions. This helps ensure operations continuity and minimizes unforeseen events' impact.
Collaborative Environment and Business Networking Opportunities
California's entrepreneurial spirit and collaborative business environment foster networking opportunities and partnerships. Working with a 3PL provider in California gives you access to a network of industry professionals, potential business partners, and industry events. This can open doors to strategic alliances, knowledge sharing, and staying updated with the latest trends and innovations in the eCommerce industry.
SHIPHYPE is a complete package for outsourcing your third-party logistics needs. We offer a comprehensive list of service offerings and an experienced and knowledgeable team that can help you navigate the complexities of managing your eCommerce operations.
Services offered by eCommerce 3PL in California
E-commerce 3PL (Third-Party Logistics) providers in California offer a range of unique services tailored to meet the specific needs of online businesses. Here are some distinct services offered by eCommerce 3PL providers in California:
Last-Mile Delivery Solutions
California-based 3PL providers specialize in efficient last-mile delivery solutions. With a deep understanding of local traffic patterns, delivery routes, and customer preferences, they ensure timely and reliable delivery to end customers in the region. This helps enhance the customer experience and build brand loyalty.
Cross-Border eCommerce Support
California's proximity to international markets makes it ideal for handling cross-border eCommerce operations. eCommerce 3PL providers in California offer services to facilitate seamless international shipping, customs clearance, and compliance with international trade regulations. They can assist with documentation, tariff classification, and coordinating with international carriers, enabling you to expand your business globally.
Product Assembly and Kitting
Many eCommerce solutions require additional product assembly or kitting services, such as bundling products or creating gift sets. eCommerce 3PL providers in California offer these value-added services, ensuring that your products are assembled, packaged, and presented to your specifications, ready for shipment to customers.
Things To Consider When Looking For An eCommerce 3PL in California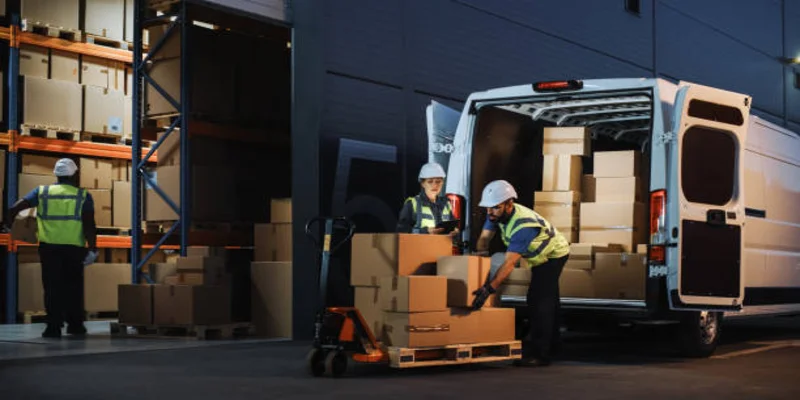 We often overlook that every eCommerce 3PL is different, and not all offer the same services. Here are some things to consider when looking for an eCommerce 3PL in California:
Specialized Industry Expertise
Look for a 3PL provider in California with specialized expertise in your industry or niche. Whether you're in fashion, electronics, beauty, or perishables, find a partner that understands the unique requirements, handling protocols, and compliance standards associated with your specific product category.
Fulfillment Speed and Options
Evaluate the 3PL provider's capabilities to meet your fulfillment speed requirements. Look for options like same-day or next-day shipping and various shipping carriers and service levels. This ensures that your customers receive their orders quickly, enhancing their satisfaction and fostering repeat business.
Sustainable and Eco-Friendly Practices
California is known for its emphasis on sustainability and eco-friendly practices. Consider a 3PL provider that aligns with your environmental values by offering eco-friendly packaging options, implementing energy-efficient warehouse facilities, and utilizing sustainable transportation solutions.
SHIPHYPE is a 3PL company offering both eCommerce and retail fulfillment that meets these criteria. We are committed to offering eco-friendly packaging solutions, our fulfillment warehouse facilities use LED and renewable energy sources, and we regularly use electric cargo bikes for local deliveries. With SHIPHYPE, you can ensure your products get delivered quickly while also helping protect the environment.
Does Your Business Need An eCommerce 3PL Provider?
If your business relies on efficient order fulfillment, inventory management, supply chain solutions, and streamlined logistics operations, partnering with an eCommerce 3PL provider can be highly beneficial.
By outsourcing these critical aspects of your business to a specialized 3PL, you can leverage their expertise, infrastructure, and technology to optimize your supply chain, reduce costs, improve customer satisfaction, and focus on core business activities, ultimately driving growth and scalability for your eCommerce business.
What Type Of Companies Look For 3PL Services In California?
Before outsourcing order fulfillment, many companies seek 3PL services in California, including eCommerce businesses, online retailers, manufacturers, distributors, and wholesalers. Startups and small businesses often turn to 3PL providers to leverage their expertise and infrastructure without needing large capital investments.
Established companies may also seek third-party logistics services to expand their reach, enhance operational efficiency, and streamline their supply chain in the highly competitive California market. Additionally, companies engaging in cross-border trade or requiring specialized fulfillment services, such as subscription boxes or perishable goods, can benefit from the expertise and resources offered by 3PL providers in California.
Why Choose SHIPHYPE For eCommerce 3PL in California?
When considering an eCommerce 3PL (Third-Party Logistics) provider in California, SHIPHYPE offers a range of unique features and advantages that set it apart:
Integrated Technology Platform
SHIPHYPE provides an advanced, all-in-one technology platform that seamlessly integrates with major eCommerce platforms, allowing for real-time inventory management, order processing, and shipment tracking. Streamlining operations improves efficiency and provides complete visibility into your supply chain.
Customized Solutions
SHIPHYPE understands that each business is unique and offers tailored solutions to meet your needs. Whether you require subscription box fulfillment, kitting and assembly services, or custom packaging options, SHIPHYPE can accommodate your requirements and help enhance your brand's identity.
Multi-Channel Order Management
SHIPHYPE supports selling across multiple channels, including marketplaces like Amazon, eBay, and Shopify, as well as your online store. This enables centralized order management, inventory synchronization, and seamless fulfillment across various sales channels, making it easier for you to expand your reach and manage diverse sales channels efficiently.
If you want to partner with a dedication to quality and customer satisfaction, SHIPHYPE is a natural choice. With over two decades of experience in order fulfillment, our experts are always eager to share their knowledge, advice, and guidance. Contact us for more information.
Request a quote
Fill the form below and our sales team will be in touch.
Don't like forms?
Email Us:
[email protected]