Looking to Outsource Order Fulfillment to a 3PL?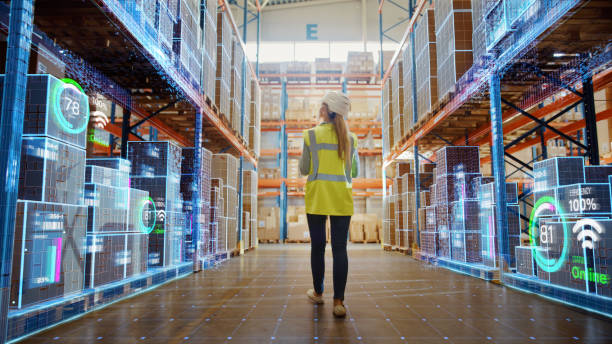 How to Fulfill Xero Orders
Xero is the ideal solution for small businesses that want easy-to-use, reliable, and comprehensive inventory management software. With Xero, you can easily track cash flow and manage online sales channels from one place. This accounting software also simplifies bank reconciliation and helps ensure accurate inventory values, making it a great choice for eCommerce businesses.
However, running an eCommerce business requires more than just a great inventory management system. You need a solution to keep up with the latest purchases and orders, so your customers are always satisfied. That's why we recommend using 3PL for Xero users. Xero's 3PL solution makes order management easier and more efficient. Ensure your small business gets the most out of Xero's powerful features, and take advantage of 3PL's powerful order management system.
How 3PLs Help Fulfill Xero Orders
Third-party logistics providers often help fulfill Xero orders by providing enhanced inventory tracking and visibility. Using 3PLs, you can easily track customer orders, update stock levels in real-time, and manage order fulfillment across multiple sales channels.
Provide a Secure Platform
3PLs for Xero also provides a secure payment and bank reconciliation platform. This takes the burden of bank reconciliation off your shoulders so you can focus on selling and managing inventory.
Helps View CDustomer Information
3PL also helps you view customer information to send out personalized emails or messages and automate tasks like refunds, returns, and order cancellations. This saves your small business time and money in the long run.
Enhance Warehouse Management
3PL for Xero helps enhance warehouse management with its intelligent reporting and analytics tools. This lets you gain valuable insights into your business operations to make informed decisions about inventory levels, order fulfillment, and more.
SHIPHYPE is a perfect fit for Xero users seeking an experienced third-party logistics provider. Our services include in-depth inventory tracking, order fulfillment across multiple sales channels, and secure payments and bank reconciliations.
How Do 3PLs Connect With Xero?
Partnering with a 3PL (third-party logistics) company to help manage your business's shipping and fulfillment needs is one of the most efficient ways to ensure all orders are fulfilled quickly and accurately. But how do 3PLs connect with Xero?
Xero is an accounting software program designed to make managing finances simpler and more efficient. It can help businesses track their incoming and outgoing payments, keep tabs on inventory, and much more. 3PLs connect with Xero to ensure everything is in order when orders are placed from the customer's perspective.
When a customer places an order, the 3PL company will receive all of the necessary information from Xero. This includes the customer's details, payment information, and address. The 3PL will package and ship the order to the customer's requested destination.
Once the order is shipped out, the 3PL company will update Xero with tracking numbers and other relevant shipping info. This makes it easier for businesses to keep track of their orders and ensure that everything runs smoothly. Not only does this help customers feel more secure, but it also ensures that businesses have accurate records of every order they fulfill.
Things To Consider When looking for a 3PL for Xero Orders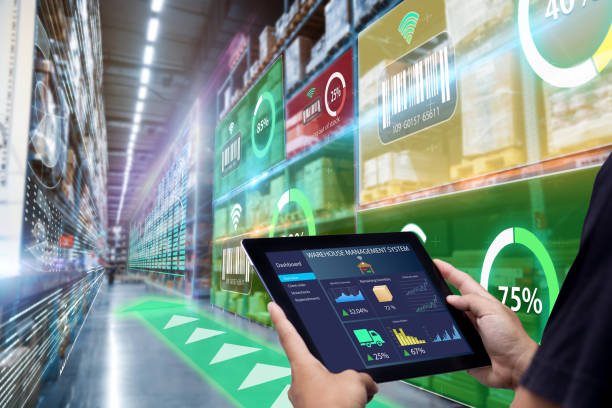 If you are searching for a 3PL to help you manage your Xero orders, ensuring the company is reliable and has experience with Xero is important. Some following points should be taken into account:
Look for a 3PL with an established track record for successful Xero integrations.
Make sure the 3PL connects and syncs with your existing Xero software.
Ensure that the 3PL provides comprehensive tracking capabilities.
Check if the 3PL offers additional services such as customs clearance, order consolidation, etc.
Read testimonials and reviews to understand how satisfied customers have been with their services.
By partnering with the SHIPHYPE, you can rest assured that your Xero orders will be fulfilled quickly and accurately. Our experienced team of experts has been helping businesses integrate their accounts with Xero for years. We are committed to delivering exceptional service with the utmost care and attention to detail.
Top 5 Options for Xero Order Fulfillment
To help you save time searching for a reliable 3PL for your Xero orders, we have compiled the following list of the top 5 options. All these companies provide top-notch services and will ensure that all your orders are fulfilled quickly and accurately:
SHIPHYPE
Shipwire
Floship
Fulfillment by Amazon (FBA)
ShipBob
At SHIPHYPE, all your worries concerning Xero order fulfillment will be taken care of. We understand the importance of accurate shipping and tracking information, so we work hard to ensure that all orders are fulfilled smoothly and efficiently.
Why Choose SHIPHYPE As Your Fulfillment Partner?
SHIPHYPE makes it easy to outsource your order fulfillment and shipping needs. We provide a comprehensive 3PL for XERO integration that allows you to manage orders, inventory, and shipping operations in one place. With our integrated 3PL for XERO solution, you can streamline your supply chain processes and improve operational efficiency. Our top-notch services include:
Automated Real-Time Inventory Management
We make inventory management simple and stress-free with our intuitive online platform. Our solution is designed to keep your inventory up-to-date in real-time, so you always know what customers are buying and what needs replenishing.
Order Processing & Fulfillment
Our advanced order processing system allows you to quickly and easily accept orders from XERO, so you can get them shipped out in no time. We also provide detailed tracking information to keep customers up-to-date on the status of their packages.
Shipping & Logistics
We offer a wide range of cost-effective shipping options for both domestic and international shipments with reliable carriers. You can easily set up rules for automated shipping rate calculations and have complete control over your orders.
Customer Support
We provide top-notch customer service to handle your needs quickly and efficiently. Our team is available 24/7 to answer any questions or address any issues you may have.
SHIPHYPE makes it easy to outsource your order fulfillment needs. We provide a comprehensive 3PL for XERO integration that allows you to manage orders, inventory, and shipping operations in one place. With our integrated 3PL for XERO solution, you can streamline your supply chain processes, save time and money, and ultimately improve customer satisfaction. Get started today and join the thousands of customers who have experienced the SHIPHYPE difference!
Request a quote
Fill the form below and our sales team will be in touch.
Don't like forms?
Email Us:
[email protected]