Looking to Outsource Order Fulfillment to a 3PL?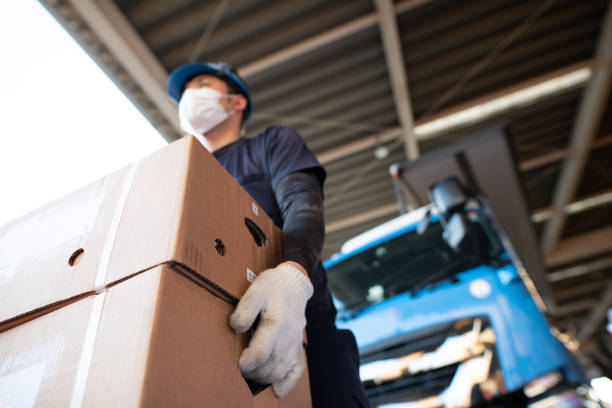 Things To Consider When Shipping Product Sampling
Introducing your company to prospective customers by providing product samples and utilizing smart sample fulfillment services is an effective way to launch a new product or vital refresh interest in an existing item from your catalog. By providing product samples, your business can promote new or existing products to a targeted audience and capitalize on the increased sales revenue.
Sample fulfillment services will assist businesses in executing a product sampling campaign, allowing organizations to take advantage of cost-effective shipping methods and optimize their sampling program. With the help of SHIPHYPE, companies can provide free material samples or trial products quickly and efficiently to customers worldwide, ensuring customer satisfaction with every order. But before shipping, certain points must be kept in mind. These include:
Identifying Your Target Audience
The success of any sample fulfillment program depends on the right selection and targeting of your customer base. When introducing your product to a larger market, it is important to identify the target audience that will benefit from your offering. This enables you to focus more on the customers who are most likely to purchase based on the product samples.
Multiple Warehouse Locations
For a successful and cost-effective sampling campaign, having multiple warehouses close to the target audience is important. This will facilitate quicker deliveries and help you reach customers promptly. With SHIPHYPE's warehousing services, businesses can easily establish warehouses in strategic locations worldwide and effectively track customer orders from a single platform.
Legal Requirements
Knowing the legal requirements in different countries is important for product sampling campaigns. This includes understanding and complying with the safety and labeling regulations applied to product samples. The sampling program often involves companies offering free samples or discounts on certain products, so it is important to know the local laws and regulations for such offers.
If you are not familiar with the legal requirements, it is best to consult a local expert or contact SHIPHYPE for assistance. We guide businesses in establishing a legal framework for their product sampling campaigns.
Products We Fulfill
E-commerce has enabled customers to make purchasing decisions online, allowing businesses to reach new customers and increase sales revenue. This is especially true for product samples, as customers can order the products quickly and easily through an online shopping platform. Sampling products can be of any type, from clothing to electronics and food items.
At SHIPHYPE, we provide a wide range of sample fulfillment services that allow companies to manage their sampling program and increase customer satisfaction effectively. Our team will securely store your samples, package them efficiently, and ship them to customers promptly. With our help, businesses can easily manage their product sampling campaigns and generate more sales revenue.
Companies can launch successful product sampling campaigns by utilizing sample fulfillment services to attract new customers and increase the overall sales volume. Some of the sampling products that we fulfill include:
Clothing & Accessories
If you start a sampling campaign, we understand that clothing and accessories are the most important items you need to sample. We offer various clothing samples, from tops and bottoms to outerwear and shoes.
Electrical & Electronic Products
It is also important to sample electronics as they can easily become popular among customers due to their ease of use. We fulfill electronic samples such as gadgets, sound systems, and other products.
Food & Beverages
For food sampling campaigns, we offer a variety of food items along with the necessary packaging materials to ensure that your samples are delivered safely and securely. We can also customize the packaging according to your requirements.
Home Goods & Furnishing
The demand for home goods and furnishing product sales is constantly increasing. We provide sample fulfillment services for home items ranging from furniture to kitchenware and appliances. For a better customer experience, we also offer customized packaging for these samples.
Pharmaceuticals
Most pharma products require special handling and packaging. At SHIPHYPE, we offer various services for sample fulfillment of pharmaceuticals such as medicines, vitamins, tablets, and other health-related items. We provide the packaging for the sampling program to ensure your products are delivered securely and safely.
Toys, Books, and Entertainment Products
We also offer product sample fulfillment services for toys, books, and other entertainment products. Our team is specialized in sampling these products so that customers can experience them before buying. By utilizing SHIPHYPE's sample fulfillment services, businesses can effectively manage their product sampling campaigns and increase customer satisfaction.
Opting for SHIPHYPE As The Best Fulfillment Services For Product Sampling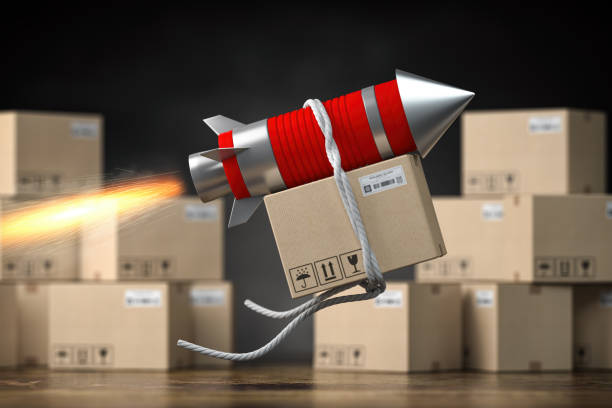 Purchasing decision for new products is often made in a split second, so ensuring your product gets noticed is important. Product sampling is the perfect way to do this. Allowing customers to experience your product firsthand can be the deciding factor in getting them to purchase, but managing the distribution and fulfillment of product samples is difficult.
That's where SHIPHYPE comes in. We are one of the premier 3PL services on the market, specializing in custom-tailored solutions for product sampling. By leveraging our expertise in logistics, we can help you get your product samples into the hands of potential customers quickly and with minimal cost. Some of the benefits of working with SHIPHYPE include the following:
Better Brand Experience
Our team of experienced staff and state-of-the-art technology ensures your customers receive a superior brand experience with product sampling. We provide custom packaging, tracking, and delivery updates, to keep you informed every step of the way.
Real-Time Inventory Management
Keeping track of inventory for product sampling can be daunting. Our software makes it easy to manage your inventory, allowing you to monitor stock levels in real-time accurately, so you are never out of stock.
Customized Solutions
We understand that no two business models or needs are alike, so we customize our solutions according to your needs. Our team will work with you to create the perfect solution for your product sampling, so you can get the most out of your investment and reach more potential customers.
Flexible Fulfillment Options
SHIPHYPE offers a wide range of fulfillment options to suit your needs. From traditional, in-store product sampling to digital campaigns, we have the perfect solution. We also offer special discounts on large orders, allowing you to save time and money when distributing samples.
If you're looking for reliable 3PL services to handle your product sampling needs, then SHIPHYPE is perfect. Our experienced team and comprehensive solutions will ensure you get the most out of your investment and that your customers have an unbeatable experience with your products. Contact us today to learn how we can help you reach more potential customers.
Request a quote
Fill the form below and our sales team will be in touch.
Don't like forms?
Email Us:
[email protected]