Looking to Outsource Order Fulfillment to a 3PL?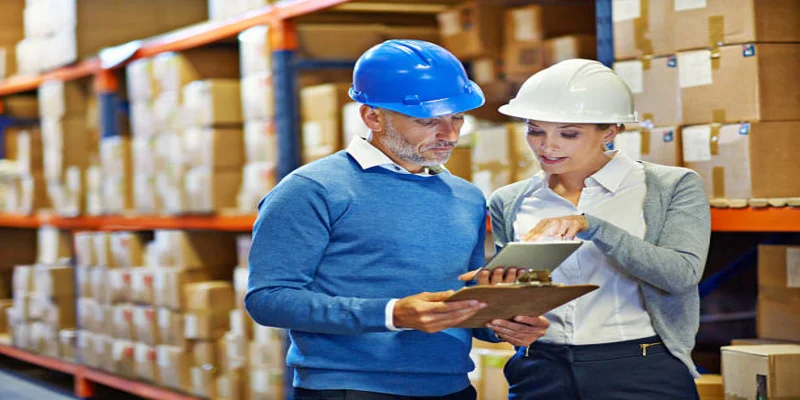 Advantages of Using a 3PL That Specializes in FBA Prep Service Vancouver
If you are an online seller looking to expand your business on Amazon's FBA (Fulfillment by Amazon) platform, finding a reliable and efficient FBA prep service is crucial. Especially if you are based in British Columbia, Canada, having a local 3PL (third-party logistics) provider specializing in FBA prep centers can give you a competitive advantage.
With their experienced team and knowledge of FBA requirements, they can help you streamline your operations and save money and time. Here are some of the key advantages of using a 3PL that specializes in FBA prep service in Vancouver.
Hassle-Free Product Prep
One of the main benefits of using a specialized FBA prep service is that they take care of all the product preparation tasks for you. This includes labeling, polybagging, bundling, and other required prep work to ensure your products meet FBA's strict standards. By outsourcing these time-consuming and tedious tasks, you can focus on other aspects of your business, such as sourcing and marketing.
Expertise in FBA Requirements
Amazon FBA prep service providers in Vancouver specializing in FBA are well-versed in Amazon's guidelines and requirements. They understand the intricacies of FBA preparation services and can ensure your products meet all the necessary standards for successful fulfillment services. This expertise can save you from penalties or delays for not meeting FBA's strict standards.
Local Knowledge and Speedy Turnaround
By choosing a specialized FBA prep service in Vancouver, you can take advantage of their local knowledge and proximity to Amazon's fulfillment centers. This can result in a quicker turnaround time for your products to reach the fulfillment center, which is crucial for maintaining inventory levels and meeting customer demands.
Customized Solutions
Every seller's business is unique and requires different solutions when it comes to FBA prep. Specialized FBA prep service providers in Vancouver understand this and offer customized solutions that cater to your specific needs. This can include tailored packaging, bundling, or labeling options to match your brand's aesthetic.
Services Offered By 3PL Companies in Vancouver
Vancouver is home to several reputable 3PL (Third-Party Logistics) companies that go beyond just FBA prep services. These firms provide a comprehensive suite of services tailored to meet the unique needs of e-commerce businesses.
It is the need of the hour to have a reliable logistics partner who can help you scale and grow your business while taking care of all your Amazon fulfillment centers needs. Whether you're looking to streamline your supply chain, optimize your inventory management, or enhance your delivery speed, these 3PL companies have covered you.
Comprehensive Supply Chain Management
One of the key benefits of working with 3PL companies in Vancouver is their comprehensive supply chain management services. These companies have extensive experience and knowledge in managing all aspects of the supply chain, from sourcing products to delivering them to customers. They can help streamline your supply chain processes and ensure efficient movement of goods, ultimately leading to cost savings and improved customer satisfaction.
Optimized Inventory Management:
To fulfill orders, inventory management can make or break an e-commerce business. With 3PL companies in Vancouver, you can rest assured that your inventory will be managed efficiently and effectively. These companies use advanced technology and data analytics to forecast demand, manage stock levels, and prevent stockouts. This ensures you always have the right amount of inventory at the right time, eliminating the risk of lost sales or excess inventory.
Efficient Order Fulfillment:
One of the main services offered by 3PL companies is efficiency in fulfilling orders. This involves processing, picking, packing, and shipping orders accurately and on time. These companies use advanced technology and streamlined processes to ensure quick turnaround times and minimize errors. This not only saves you time and resources but also improves customer satisfaction by delivering orders promptly.
Expert Consultation and Support:
In addition to the core services mentioned above, 3PL companies offer expert consultation and support. They have a team of experienced professionals who can provide valuable insights and advice on how to optimize your supply chain and improve your e-commerce operations. This allows you to focus on other aspects of your business while leaving the logistics to the experts.
Things To Consider When Looking for a FBA Prep Service Vancouver Provider
When searching for a reliable FBA (Fulfillment by Amazon) prep service in Vancouver, it's crucial to consider various factors to ensure a smooth and efficient operation for your e-commerce business. One such reputable company in this field is SHIPHYPE. Keep in mind the following key aspects that will help you make an informed decision and ultimately lead to the success of your Amazon business.
Range of Services
Different FBA prep service providers offer varying levels of service. It's essential to understand what services are included in their packages. SHIPHYPE, for instance, offers a comprehensive range of services, including labeling, packaging, inspection, and more. This ensures that all aspects of preparation are taken care of efficiently.
Quality Control Measures
A crucial aspect of any FBA prep service is the quality control measures they have in place. SHIPHYPE takes pride in meticulous inspection processes to ensure your products meet Amazon's stringent standards. This includes checking for accurate shipping labels, ensuring products are free from damage, and verifying that the correct quantities are shipped.
Turnaround Time
Time is of the essence in the world of e-commerce. Consider the turnaround time offered by the FBA prep service provider. SHIPHYPE understands the importance of efficiency and strives to process your inventory promptly, helping you meet your customers' expectations and Amazon's requirements.
Cost-Effectiveness
While cost shouldn't be the determining factor, it's an important consideration. SHIPHYPE offers competitive pricing for their services, ensuring you get value for your investment. Evaluate the cost structure to align with your budget and business goals.
Does Your Business Need a FBA Prep Service Vancouver Provider?
If you sell products on Amazon and want them to be prepared and packaged correctly before they reach the customers, then your business could benefit from an FBA Prep Service in Vancouver. This service, like what SHIPHYPE offers, can save you time and ensure that your products meet Amazon's standards.
It's especially helpful if you have a busy schedule or if you're not familiar with the specific requirements of Amazon's fulfillment process. By using a trusted FBA Prep Service, you can focus on growing your business while experts take care of the details.
What Type of Companies Look For FBA Prep Service Vancouver?
Companies of various sizes and types seek out FBA Prep Services in Vancouver. Small businesses, entrepreneurs, and even larger enterprises that sell products on Amazon often use these services. They might not have the time or resources to handle the detailed preparation and packaging required by Amazon.
Additionally, companies that want to ensure their products meet Amazon's strict standards for labeling and quality control find these services invaluable. Whether you're a startup looking to streamline operations or an established business aiming for efficiency, an FBA Prep Service like SHIPHYPE can be a helpful partner in your e-commerce journey.
Why Choose SHIPHYPE?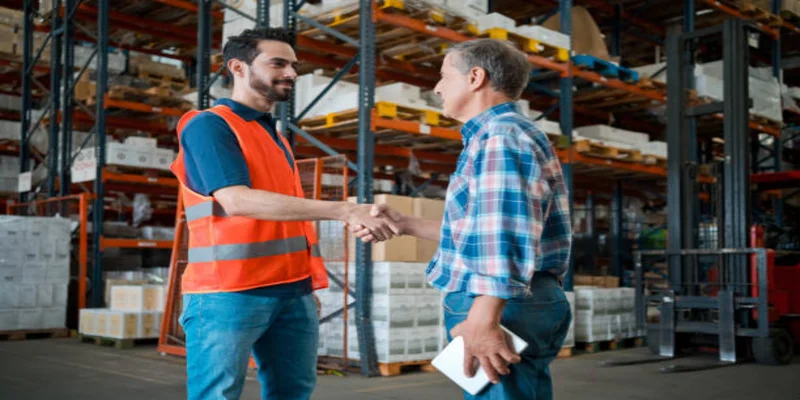 When selecting an FBA Prep Service in Vancouver, SHIPHYPE is a reliable and trusted choice. With a track record of excellence in preparing and packaging products for Amazon sellers, SHIPHYPE offers services designed to meet the unique needs of businesses of all sizes.
Here are some compelling reasons to choose SHIPHYPE for your FBA Prep needs.
Expert Team:
SHIPHYPE has a team of experienced professionals who understand the intricacies of Amazon's FBA requirements and can prepare your products accordingly. This ensures that your items are processed efficiently and meet all necessary standards, reducing the risk of delays or rejections.
Convenient Location:
Situated in Vancouver, SHIPHYPE's location provides easy access to master cartons and Amazon's FBA warehouses. This translates to faster delivery times and lower shipping costs for your business.
Multiple Service Options:
We at SHIPHYPE offer various services, including labeling, packaging, kitting, and bundling, allowing you to choose the best suits your needs. Additionally, they also offer specialized services such as barcode printing and repackaging for damaged items.
Cutting-Edge Technology:
SHIPHYPE uses the latest technology in its operations, including automated systems for labeling and packaging, to ensure accuracy and efficiency. This also allows them to handle high volumes of orders without compromising on quality.
Request a quote
Fill the form below and our sales team will be in touch.
Don't like forms?
Email Us:
[email protected]