Looking to Outsource Order Fulfillment to a 3PL?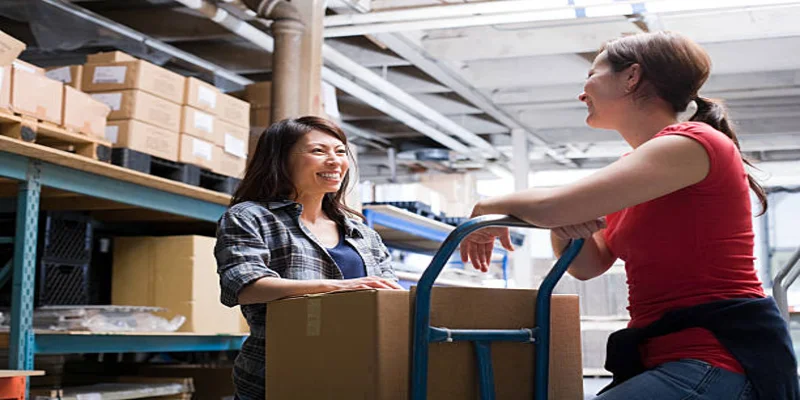 Advantages of Using a FBA Prep Center in British Columbia
Utilizing a Fulfillment by Amazon (FBA) Prep Center in British Columbia can significantly streamline your e-commerce business operations. These centers offer services that can save money, time, effort, and resources, allowing you to focus on growing your Amazon FBA business while ensuring that your products meet Amazon's stringent requirements.
Below, we'll explore the advantages of using Amazon FBA Prep services in British Columbia and how it can benefit your business.
Efficient Packaging and Labeling:
Amazon FBA Prep services in British Columbia specialize in efficient packaging and shipping labels, ensuring your products are prepared according to Amazon's standards. This saves you the hassle of meticulous packaging and reduces the chances of errors in the process.
Compliance with Amazon Guidelines:
These prep services are well-versed in Amazon's guidelines and regulations. By entrusting them with the preparation of your products, you ensure that each item complies with Amazon's requirements, reducing the risk of potential issues or delays in the fulfillment process.
Cost Savings:
Outsourcing the preparation tasks to a FBA Prep Center can save costs. These centers often benefit from economies of scale, allowing them to handle tasks more efficiently and cost-effectively than if you were to manage them in-house. This cost efficiency can positively impact your bottom line.
Time Management:
Time is a valuable resource in the fast-paced world of e-commerce. Amazon FBA Prep services enable you to save time by taking care of time-consuming tasks such as sorting, labeling, and packaging. This time-saving allows you to focus on other critical aspects of your business, such as marketing and product development.
Services Offered by FBA Prep Center in British Columbia
A Fulfillment by Amazon (FBA) Prep Center in British Columbia offers essential services that can make your e-commerce business smoother. These centers are equipped to handle various tasks related to preparing your products for shipment, ensuring they meet Amazon's standards.
Here are some of the services Amazon FBA Prep provides, making it easier to decide if this solution is right for your business.
Packaging Expertise:
Amazon Fulfillment Centers excel in packaging, ensuring your products are securely packed for transit. They use industry-standard materials and methods to protect your items during shipping, reducing the risk of damage and enhancing customer satisfaction.
Labeling and Barcoding:
Proper labeling is crucial for a smooth fulfillment process. FBA Prep services labels and barcodes each product accurately, meeting Amazon's requirements. This ensures that your inventory is correctly tracked and helps prevent errors in the shipping process.
Quality Control Checks:
FBA Prep services conduct quality control checks on your products to maintain high standards. This involves inspecting items for defects or issues before they are shipped to Amazon's fulfillment centers, reducing the likelihood of customer complaints.
Custom Packaging Solutions:
Amazon FBA Fulfillment Centers can provide custom packaging solutions depending on your product and branding needs. This adds a professional touch to your shipments and can help your products stand out in a competitive marketplace.
Things To Consider When Looking for a FBA Prep Center Provider
Selecting the right Fulfillment by Amazon (FBA) Prep Center provider is a crucial decision for your e-commerce business. The provider you choose can impact the efficiency of your operations and the satisfaction of your customers.
Below, we'll outline key considerations when looking for an Amazon Prep Center to help you make an informed decision that aligns with your business needs.
Service Offerings and Specializations:
When evaluating Amazon FBA Prep service providers, consider their range of services. SHIPHYPE, as a leading provider, offers a comprehensive suite of services, including efficient packaging, shipping labels, quality control, and more, tailored to meet the diverse needs of e-commerce businesses.
Experience and Reputation:
Assess the experience and reputation of the Amazon FBA Prep service. SHIPHYPE has established itself as a trusted provider with a track record of delivering reliable, high-quality services. Look for reviews and testimonials to gauge the satisfaction of other businesses using their services.
Technology and Automation:
Consider the technological capabilities of the FBA Prep Service. SHIPHYPE utilizes advanced technology and automation to enhance labeling, inventory management, and order processing efficiency. This can result in faster and more accurate fulfillment for your business.
Customer Support and Communication:
Consider the level of customer support and communication the FBA Prep service provides. SHIPHYPE prides itself on excellent customer service, offering clear communication channels and responsive support. This ensures that any concerns or inquiries are addressed promptly.
Does Your Business Need a FBA Prep Center In British Columbia?
If your business sells products on Amazon and wants a hassle-free way to meet Amazon's requirements, a FBA Prep Center in British Columbia can be a game-changer. These centers handle packaging, labeling, and quality control, ensuring your products are ready for shipment.
It saves you time, ensures compliance with Amazon standards, and allows you to focus on growing your business. Consider it if you value efficiency, avoid fulfillment headaches, and seek a smoother Amazon selling experience.
Differences Between FBA Prep Center Provider and Self-Prepping
Choosing between a Fulfillment by Amazon (FBA) Prep Center provider and self-prepping involves key distinctions. With an Amazon FBA Prep service, experts handle tasks like labeling and packaging, ensuring your products meet Amazon's standards. It saves you time and guarantees compliance.
On the other hand, self-prepping means managing these tasks in-house, demanding more time and effort. Consider your business size, resources, and the desire for a streamlined process when deciding between the convenience of a Prep Center and the hands-on approach of self-prepping.
Why Choose SHIPHYPE As Your FBA Prep Center In British Columbia?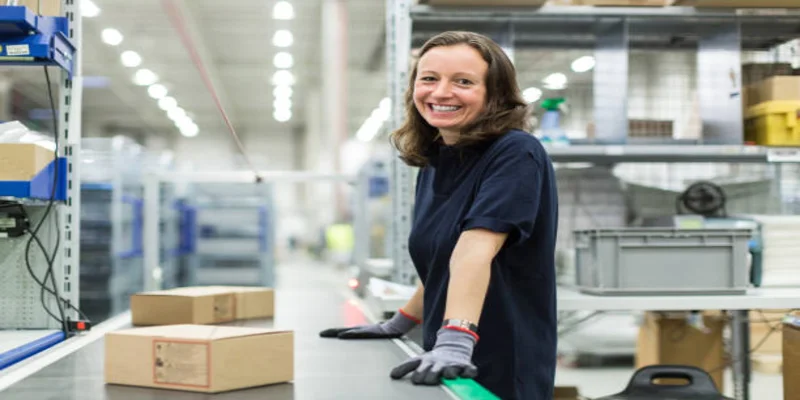 When selecting an FBA Prep Center in British Columbia, SHIPHYPE stands out as the leading provider, offering tailored solutions to meet the unique needs of your e-commerce business.
Choosing SHIPHYPE brings numerous advantages, ensuring efficient and reliable services that align seamlessly with your Amazon selling journey. Below, we'll explain why SHIPHYPE is ideal for your FBA Prep needs.
Swift and Secure Returns Handling:
Trust SHIPHYPE to efficiently handle returns, saving you the headache of reverse logistics. Our process includes thorough inspections, allowing for swift decision-making on whether to return items to your inventory or dispose of them, aligning with your preferences.
Environmentally Friendly Practices:
SHIPHYPE is committed to environmentally friendly practices in the fulfillment process. We prioritize sustainable packaging materials and practices, contributing to a greener approach that aligns with modern eco-conscious values.
Enhanced Branding Opportunities:
Elevate your brand presence with SHIPHYPE's focus on enhanced branding opportunities. Our services extend beyond standard packaging, offering options for custom branding and promotional inserts, helping you establish a stronger connection with your customers.
Efficient Batch Processing:
With SHIPHYPE, experience efficient batch processing for large quantities of orders. Our streamlined approach ensures that high-volume labeling and packaging are handled precisely, saving you time and effort.
Request a quote
Fill the form below and our sales team will be in touch.
Don't like forms?
Email Us:
[email protected]