Looking to Outsource Order Fulfillment to a 3PL?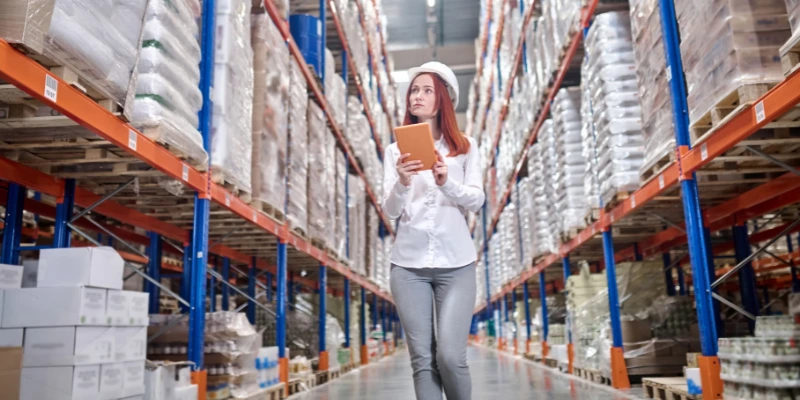 Advantages Of Using Warehousing Services In California
California is a great place to consider using warehousing and distribution services for your business. There are many advantages to working with an experienced, reliable provider of these services. Warehousing companies in California can also leverage their extensive network of distribution partners.
Additionally, these companies specialize in creating highly efficient supply chain processes that can help save time and money for your business. With a warehousing service in California, you get the best of both worlds safe storage and excellent customer service! This makes it a pretty option for businesses looking to outsource their storage needs.
Benefits Of Working With Warehousing Services In California
Working with warehousing services in California can significantly benefit your business. We will explore the benefits of using such a service.
Fulfillment Services:
Warehousing services in California specialize in helping businesses with e-commerce fulfillment. These companies provide expert packing and shipping services, allowing businesses to focus on customer relations instead of inventory management.
Inventory Management:
Warehousing services can help manage a business's inventory and keep it organized. This can help improve operational efficiency and reduce supply-chain costs.
California Warehouse:
Working with warehousing services in California can provide businesses access to more giant warehouses with the latest inventory tracking and management technology. This helps them speed up shipping times, resulting in better customer satisfaction.
Supply Chain Management:
Warehousing services can help businesses with efficient supply chain management. They provide expert advice on optimizing the flow of goods by creating a complete end-to-end process tailored to the business's specific needs. This helps reduce costs and improve customer satisfaction.
Services Offered By Warehousing Services In California
Warehousing services in California specialize in providing high-quality storage, handling, and transporting goods. They offer a wide range of logistic services so you can be sure your goods will be safely handled and delivered on time.
Logistic Services:
Warehousing services in California offer a full range of logistic services and solutions to ensure the safe storage, handling, and timely delivery of goods. This includes everything from palletizing and packing to inventory management and cross-docking.
Warehouse Services:
They provide the highest quality warehousing and storage facilities for various goods, including food-grade warehousing and transportation logistics. Various security measures are implemented to ensure your goods remain safe and secure.
Food Grade Warehousing Services:
Warehousing services in California specialize in providing food-grade warehousing solutions tailored to the specific needs of food producers and manufacturers. These services include temperature-controlled storage, sanitation protocols, pest control, and quality assurance measures.
Things To Consider When Looking For A Warehousing Services Provider
When looking for a warehousing services provider, it is essential to consider several factors. By doing this, you can ensure that you get the best possible solution for your business needs.
Location:
Finding a provider with distribution centers nearby is essential if you need warehousing services in Los Angeles or Southern California. This will help ensure that goods arrive on time and avoid costly delays.
Best Customer Service:
When looking for a warehousing services provider, look for one that will provide you with the best customer service. This includes always ensuring someone is available to answer questions and help resolve any issues quickly.
Experience:
Finding a provider with industry experience who can offer reliable warehousing solutions is essential. Look for a provider that has been in business for some time and has built a good reputation.
Does Your Business Need A Warehousing Services Provider?
If you're running a business, you'll likely need to store and manage your inventory at some point. Whether you're looking for short or long-term storage, a warehousing services provider can help. Warehouses provide a secure, organized space to store goods while ensuring they are in perfect condition before delivery.
Services may include barcoding, inventory tracking, receiving, order fulfillment, and more. By outsourcing your warehousing needs to a professional service provider, you can focus on other aspects of running a successful business without worrying about the safety and security of your inventory. Warehousing services providers typically offer customizable solutions tailored to fit each business's individual needs and goals.
Differences Between Warehousing Services provider And Retailers
A warehousing service provider specializes in storing goods for customers and managing inventory on their behalf. They provide various services such as storage, distribution, palletizing, and more. They work closely with customers to ensure the products are stored and distributed efficiently.
On the other hand, retailers are responsible for selling the products directly to consumers. They work closely with manufacturers and distributors to ensure their supply of goods is always available to be sold. Additionally, they employ strategies such as promotions and advertising to attract more customers to their stores.
What Type Of Companies Look For Warehousing Services In California?
Warehousing services in California can provide businesses with the essential storage and distribution solutions they need to stay competitive. Keep reading to learn why these companies might seek such services.
Retailers:
Warehousing services can help retailers streamline their operations by providing a centralized location to store products, saving them time and money. Retailers often use warehousing services to improve inventory control, reduce delivery times, and manage distribution more efficiently.
Manufacturers:
Warehousing services in California can also benefit manufacturers looking to own warehouse store components, raw materials, and finished products. Manufacturers can free up valuable production space by outsourcing their warehousing needs while streamlining operations and improving efficiency.
Wholesalers & Distributors:
These companies often turn to warehouse services in California to manage the storage of large volumes of goods and ensure that products are delivered on time. Warehousing can help wholesalers and distributors streamline their supply chain operations, save money, and more effectively meet customer needs.
Benefits Of Working With SHIPHYPE As Your Fulfillment Partner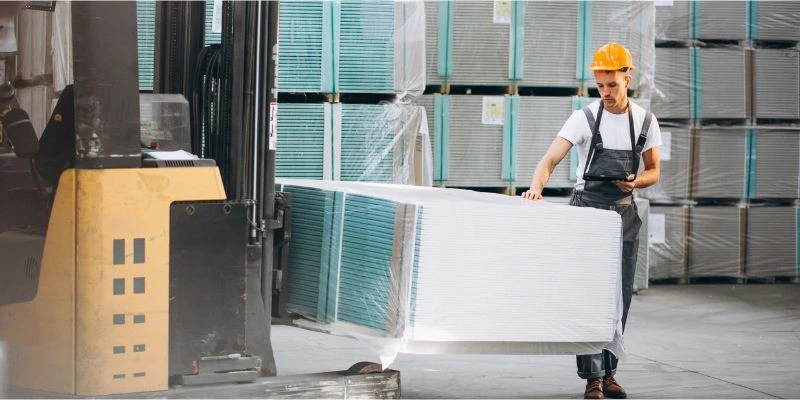 Working with SHIPHYPE has several key benefits that can help you reduce labor costs and achieve your business objectives.
Strategically Located Distribution Centers:
Their strategically located distribution center makes it easy to store goods and services promptly, ensuring rapid delivery to customers.
Flexible Contract Packaging:
They offer flexible contract packaging options tailored to your business needs and budget. Moreover, they can adjust order quantities quickly based on changes in market demands.
Cost Savings:
By partnering with SHIPHYPE, you can save up to 50% on labor costs. Their team of warehousing professionals will work closely with your organization to provide cost-effective solutions that maximize efficiency and minimize overhead.
Request a quote
Fill the form below and our sales team will be in touch.
Don't like forms?
Email Us:
[email protected]