Looking to Outsource Order Fulfillment to a 3PL?
What Do 3PLs Do?
Fulfillment services are specialized third-party logistics (3PL) solutions that take the hassle out of order fulfillment and book printing. With 3PLs, publishers can save time and money by outsourcing the fulfillment process, so they don't have to worry about all the details associated with book printing and distribution services.
From order processing to shipping costs, 3PL solutions provide all the necessary services to ensure customers get their books on time, without hidden fees. Some of the services of 3PL services include:
Grow Your Publishing Brand
Regarding shipping service, 3PLs are the perfect solution for publishers. By outsourcing your book fulfillment needs, you can free up time and resources to focus on other aspects of your business.
Easy Book Fulfillment Process
Publishers don't have to worry about book printing and distribution's legal and financial aspects. 3PLs handle all the costs associated with order fulfillment, including shipping costs and delivery services. They also handle any hidden fees or extra services that may be required. This means publishers can rest assured that their products will arrive safely and on time without worrying about any of the legal and logistical aspects of the fulfillment process.
No More Stressful Fulfillment Operations
3PLs also handle all the fulfillment operations for publishers, so they don't have to worry about managing multiple ecommerce fulfillment platforms or dealing with complicated fulfillment centers. 3PLs make it easy for publishers to manage their distribution services, so they can focus on what matters, creating great content.
SHIPHYPE is all that you need. Our fulfillment operations provide various solutions for publishers and meet their specific needs. Our services are tailored to each customer's unique requirements and provide the most cost-effective means of book delivery and distribution.
What Type Of Companies Use a 3PL?
3PLs are a great solution for companies who don't want to handle their shipping and logistics but want the benefits of an efficient third party managing that process. Many businesses can benefit from outsourcing their shipping and fulfillment needs to 3PLs, including ecommerce stores, manufacturers, distributors, and retailers. Publishers who sell physical books can also benefit from working with a 3PL to handle their inventory and shipping of their materials.
Do 3PLs Work With Publishers?
Yes, order fulfillment services are available for publishers. Publishers must decide if a third-party logistics provider is right for their business. 3PLs can help publishers save time and money by handling the fulfillment process so they can focus on creating great content.
3PLs also provide more efficient shipping services, which means books arrive faster to customers, which enhances your publisher's reputation. If you are selling books on e-commerce platforms, a 3PL is the perfect solution.
At SHIPHYPE, we understand the complex needs of publishers and provide comprehensive solutions to meet their specific requirements. Our experienced team is here to make your book fulfillment dreams come true.
How To Know If A 3PL Is Good For You?
Some of the key criteria you should consider when choosing a 3PL for your book fulfillment service include the following:
The company's experience and expertise in the ecommerce world.
Their ability to handle different orders, from one-off purchases to bulk orders.
Whether they offer additional services such as technology integration, order tracking, returns management, etc.
Their customer service and support team ensures that any issues are quickly resolved.
Whether their rates are competitive and in line with your budget.
Their commitment to providing timely, reliable delivery services.
At SHIPHYPE, we have years of experience in the ecommerce world and provide comprehensive services to meet your book fulfillment services. We offer a variety of technology integrations, order tracking systems, returns management services, and more. Our customer service and support team is available 24/7 to help you with any fulfillment issues.
Problems You Will Face When Searching For A 3PL As A Publisher
When you search for a 3PL as a publisher, you will face some problems that could delay your fulfillment process. Some of these problems include:
No Feedbacks
If you find a 3PL whose services you are interested in but don't have any feedback or reviews, it is hard to know how reliable their service is.
Inadequate Services
Another problem with some 3PLs is that they may not provide your needed services. If a 3PL doesn't offer returns management, order tracking, or another important service, it may not be the right fit.
A lot Of Questions
When looking for a 3PL, it is important to ask the right questions. Do they offer technology integration? Can they handle high-volume orders? What is their customer service like? Getting the answers you need can be difficult without wasting too much time.
Over Charging
Some 3PLs brand themselves as the best, but they can be overcharging publishers. It is important to research different 3PLs and compare their prices before deciding.
Why Choose SHIPHYPE As Your Fulfillment Partner?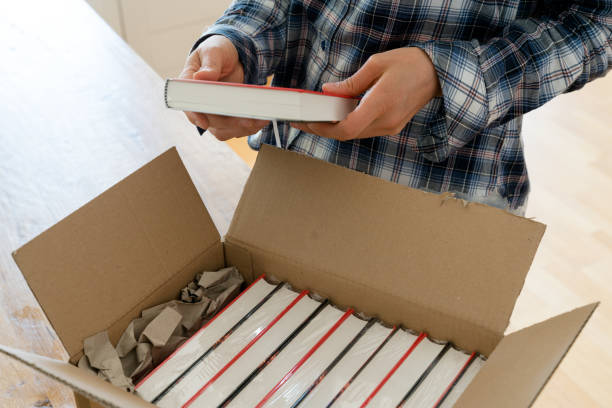 There are many fulfillment companies across the globe, but SHIPHYPE brings something special to the table for publishers. Our fulfillment services are designed with the publisher in mind, from our intuitive technology to an attentive customer service team.
We understand that as a publisher, you're looking for speed, accuracy, and reliability when your products reach customers on time. That's why we've developed our superior fulfillment process to make your job easier and help you deliver the best customer experience. At SHIPHYPE, all of our services are tailored to meet the needs of publishers. We provide
Advanced Global Order Management
Our order management system is designed to make the process of tracking, managing, and analyzing each order simple and organized. On top of that, you can check the status of all your orders without having to log in anywhere. With our advanced global order management, you can keep track of shipments as they move throughout the world with ease.
Flexibility In Fulfillment Options
We know that, as a publisher, you may have different needs in terms of order fulfillment. We offer flexibility in our fulfillment options, including same-day shipping, next-day delivery, and other custom services to meet your unique requirements.
Competitive Pricing
At SHIPHYPE, we understand for eCommerce platforms and publishers, it's important to get the best prices for shipping. That's why we strive to deliver competitive pricing options that make fulfillment efficient yet cost-effective for all our clients.
Customer Service Team
Our customer service team is here to help you with any questions or concerns you may have about your orders and shipments from start to finish. Our team is dedicated to providing personalized service and advice tailored to each publisher's needs.
At SHIPHYPE, our experienced team will help you streamline your fulfillment processes so you can focus on the important things, like creating great content for your readers. With our commitment to quality service, you can be sure that your products will reach their destination on time and accurately. Contact us today to get started!
Request a quote
Fill the form below and our sales team will be in touch.
Don't like forms?
Email Us:
[email protected]