Looking to Outsource Order Fulfillment to a 3PL?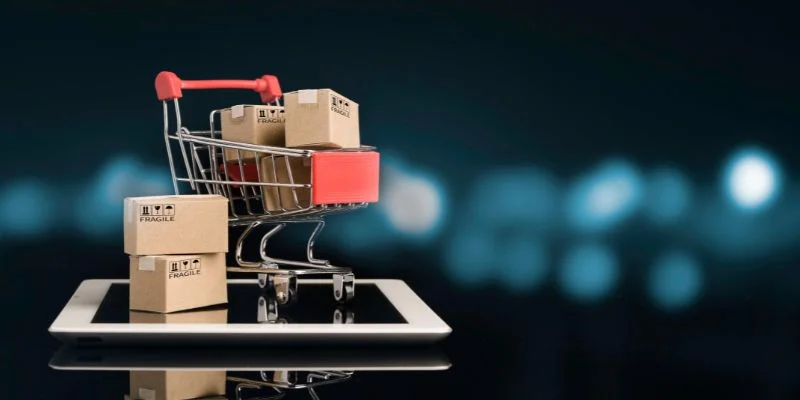 Advantages Of Using A B2B Fulfillment Ontario
B2B Fulfillment Center Ontario is a great way to streamline business operations. The advantages of dedicated fulfillment centers are endless, including inventory management, shipping costs, order fulfillment services, and customer satisfaction. This assistance can help you optimize your supply chain, reduce overhead costs and increase customer satisfaction. With the help of a B2B Fulfillment Ontario service provider, you can take complete control of your eCommerce order fulfillment and provide a seamless customer experience.
Inventory management is one of the most significant advantages of using a B2B order Fulfillment service provider. With their help, you can easily monitor your product levels, reorder items when necessary, and keep track of orders. This lets you stay on top of your inventory, ensuring customers always receive the products they expect on time.
Benefits Of Working With A B2B Fulfillment Ontario
E-commerce fulfillment services can provide a wide range of benefits for businesses in Ontario and across Canada. Here are some legendary benefits of using a B2B Fulfillment Ontario:
Streamlined E-Commerce Fulfillment Process:
Working with a B2B Fulfillment Ontario provider helps to streamline the entire e-commerce fulfillment process, from receiving orders to delivering them to customers. As a result, businesses can reduce their fulfillment costs and enjoy increased efficiency.
Expertise and Knowledge:
A B2B Fulfillment Ontario provider has expertise and knowledge that helps businesses keep up with the changing business climate and remain competitive. They also use the latest technologies and processes to ensure that orders are processed perfectly and delivered on time.
Streamlined Process:
A B2B (business to business) Fulfillment Ontario provider streamlines the entire fulfillment process, from receiving orders to delivering them to customers. As a result, companies can reduce their fulfillment costs and enjoy increased efficiency.
Services Offered By B2B Fulfillment Ontario
B2B Fulfillment Ontario provides a wide range of services to meet all your warehousing and distribution needs. They are committed to providing top-notch service and exceeding their customers' expectations. Here is an overview of their services:
Returns Management:
Their returns management system is designed to ensure product return processes are streamlined while providing complete visibility through every step. This includes processing customer returns, inspecting products for damage or defects, repackaging and restocking, and tracking outcomes.
Distribution:
Their full-service distribution solutions provide customers with an efficient way to manage their inventory levels, reduce operating costs and increase visibility throughout the supply chain. They utilize various services such as order fulfillment, kitting/assembly, shipping/receiving, cross-docking, and transportation management.
Reporting & Analytics:
Up-to-date visibility is essential for any successful business, and B2B Fulfillment Ontario provides detailed reporting on inventory levels, order status, shipping performance, and more. They also offer a variety of tools, such as bar coding and EDI, to support your operations.
Things To Consider When Looking For A B2B Fulfillment Provider
When finding the right B2B fulfillment provider, it's essential to consider various factors. Here are some legendary points to consider when shopping for a B2B fulfillment service in Ontario:
Experience:
Look for a fulfillment provider with a proven track record in the B2B fulfillment industry who knows the Ontario market well. A provider who can demonstrate their success in B2B fulfillment services will be a great asset to any business.
Flexibility:
Finding a fulfillment provider capable of handling your unique needs and product requests is essential. You should be able to find a flexible provider to make adjustments and tailor services based on your specific requirements.
Reputation:
A good reputation is vital when selecting a B2B fulfillment provider in Ontario. Look for one with established relationships with reliable suppliers and a track record of success. Review customer reviews and investigate the provider's history to ensure its good standing in the industry.
Does Your Business Need A B2B Fulfillment Provider?
If you have an online store, consider adding a B2B Fulfillment Provider to your list of logistics services. A B2B fulfillment provider can offer valuable trucking services and help expand your reach in the industry. As an industry leader, they will have tailored solutions to fit your needs and can take a lot of the stress off you by handling all the order fulfillment.
A B2B fulfillment company based in Ontario, Canada, can help your business increase efficiency and streamline delivering goods to customers. By handling all the logistics, you can quickly and efficiently get orders out the door, preventing delays and giving your customers a better overall experience.
Differences Between B2B Fulfillment And B2C fulfillment
For example, B2B Fulfillment focuses on providing goods and services to businesses, while B2C Fulfillment focuses on selling directly to consumers. With B2B, companies typically have bulk orders, which require detailed tracking and a long-term commitment to customer service.
On the other hand, B2C fulfillment orders are usually smaller and do not require as much tracking or customer commitment from the company. Further, B2C typically requires faster turnaround times and more efficient delivery services to ensure customer satisfaction.
What Type Of Companies Look For B2B Fulfillment?
Business-to-business (B2B) fulfillment is an essential consideration for various companies. Here are the examples of the type of company that may require B2B fulfillment in Ontario:
Distributors of home and office supplies:
Many distributors of home and office supplies require B2B fulfillment services to ensure the timely delivery of their products. By utilizing this type of service, they can quickly deliver their goods directly to retailers or distributors without worrying about the extra steps involved in traditional shipping methods.
Tech companies:
Technology-based companies often require B2B fulfillment services to quickly and securely deliver their products to customers and retailers. By utilizing this type of service, they can reduce costs associated with distribution and delivery while still ensuring products arrive on time and in perfect condition.
Retailers:
In addition to tech companies, retailers of all sizes can benefit from B2B fulfillment services. By using this type of service, they can reduce overhead associated with storage and inventory tracking while ensuring their products arrive on time and in perfect condition to customers.
Streamline Your Supply Chain By Partnering With SHIPHYPE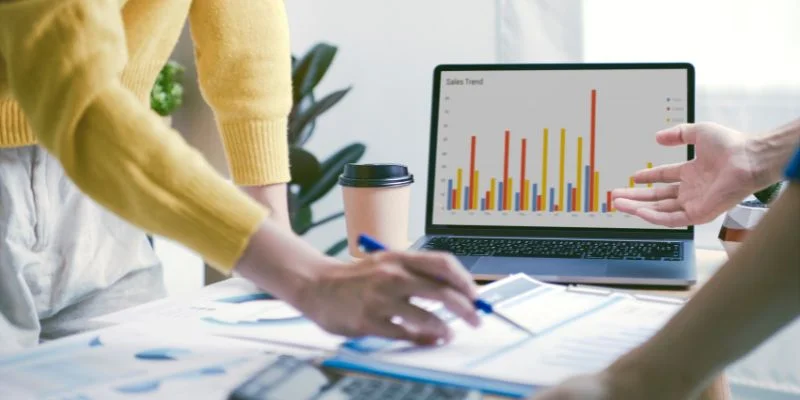 Make your Supply Chain Simple:
SHIPHYPE B2B Fulfillment ensures you can streamline your supply chain and optimize efficiency. They provide comprehensive services, including global import/export logistics, inventory management, order fulfillment, and more.
Reduce Time and Money:
With their integrated services, you can reduce the time and money spent on your supply chain operations. Their system allows for automated tracking of orders from start to finish, making it easier than ever to stay on top of inventory levels and delivery times.
Free Up Resources:
With SHIPHYPE B2B Fulfillment in Ontario, you can free up resources by delegating the handling of inventory management, order fulfillment, and other processes to us. Their team of experts is dedicated to ensuring your supply chain is running smoothly so you can focus on other essential tasks.
Request a quote
Fill the form below and our sales team will be in touch.
Don't like forms?
Email Us:
[email protected]