Looking to Outsource Order Fulfillment to a 3PL?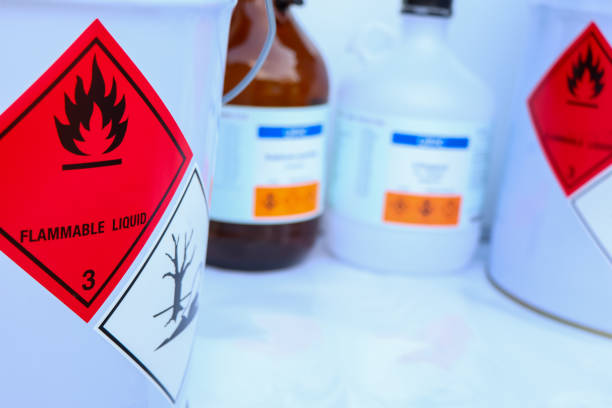 Things To Consider When Shipping Regulated Goods
Regulated goods require special handling, storage, and shipping protocols. Examples include hazardous materials, dietary supplements, medical devices, lithium batteries, and other items subject to FDA regulations.
When you manage multiple businesses with regulated goods in the supply chain or have a business that requires hazardous materials and needs to find a fulfillment partner, third-party logistics (3PL) companies can offer services that benefit your customers, business, and bottom line, SHIPHYPE aids businesses in finding the right 3PL for their needs. Here are some key factors to consider when selecting a partner:
Legal Documentation
Ensure that your 3PL partner can provide safety and legal documents to prove they can store, handle, and ship hazardous materials. This also applies when storing food items or drugs. The 3PL must have a valid license from local or state government bodies. SHIPHYPE personnel will review all the documentation to ensure compliance with FDA regulations.
Storage Facility
When selecting a 3PL partner, it's important to determine if they have an appropriate storage facility for your product type. A good 3PL should provide safe and secure storage for raw materials, completed goods, and dangerous goods, particularly those containing lithium batteries. SHIPHYPE will ensure that your goods are stored in a temperature-controlled environment and monitored 24/7.
Customs Clearance
When shipping internationally, customs clearance is an important issue. Ensure your 3PL partner has the expertise and experience to deal with all international regulations involved in the shipment of hazardous materials. SHIPHYPE's team is well-versed in international supply chain laws and can provide timely customs clearance for you.
Taxes And Duties
Shipping internationally may involve taxes and duties. Depending on the country of destination, you may be required to pay certain taxes or duties on regulated goods. SHIPHYPE can assist with this process and ensure all the paperwork is completed correctly.
SHIPHYPE truly understands customers' needs when it comes to shipping regulated goods. We specialize in providing cost-effective solutions that enable our clients to fulfill orders quickly, safely, and efficiently. Our team will help you with expiration dates, special packaging requirements, and other important details of shipping regulated goods.
Importance Of Finding A 3PL That Specializes In Shipping Regulated Goods
Regulated goods involve lithium batteries, hazardous materials, and other products that require special handling, storage, and shipping protocols. With the help of a 3PL partner knowledgeable in handling such goods, you can save time and money while ensuring safety throughout the entire supply chain.
You must partner with a 3PL specializing in handling regulated goods to ship them securely. SHIPHYPE understands the complexities of shipping and storing regulated items and brings our expertise, experience, and resources to help you navigate the process. Some of the factors that need to know while searching for a 3PL are:
Reliable Reputation
It's important to research fulfillment services that have been in business for some time, as it gives you an idea of the quality of their services. SHIPHYPE has built a reputation as one of the industry's most reliable and trustworthy companies.
Competitive Rates
When selecting a 3PL partner, make sure they are offering competitive rates. At SHIPHYPE, we strive to provide the best possible rates for our customers. Every shipment is priced according to the weight, size, and type of regulated goods.
Tracking Capabilities
A good 3PL should have a system that allows you to track your shipments from start to finish. With SHIPHYPE's advanced tracking system, you can see where your goods are in real-time, receive notifications if there is any delay, and rest assured that your goods are safe.
Safe Storage
Your 3PL must offer safe and secure storage for regulated goods. SHIPHYPE has temperature-controlled warehouses with 24/7 surveillance to ensure the safety of your goods. We also offer custom packaging solutions for hazardous materials like lithium batteries.
Regulations Compliance
When shipping regulated goods, it's important to ensure all regulations are met. SHIPHYPE has developed a comprehensive compliance program that ensures our services meet international standards and requirements. We also offer assistance with customs clearance and taxes, making the process simpler for our customers.
Why Choose SHIPHYPE As Your Fulfillment Partner?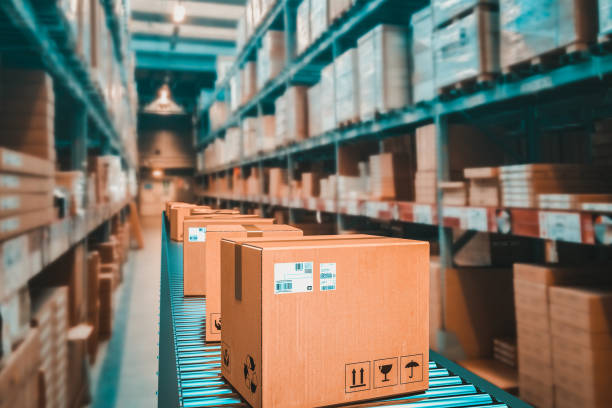 The ecommerce business of regulated goods requires a reliable 3PL to manage the entire shipping process. They need trusted partners who understand the complexities and regulations of shipping regulated goods. That's why you should choose SHIPHYPE as your fulfillment partner.
Many customers trust us with their regulated goods because of our expertise, cost-saving solutions, reliable reputation, and commitment to compliance. With our help, you can easily ship hazardous materials, medical devices, dietary supplements, and lithium batteries. We understand that managing multiple businesses and their supply chains requires more than just shipping services. Our trusted services include:
Inventory Management
Maintaining accurate inventory records and expiration dates for regulated items is very compulsory. We provide our customers real-time data to ensure your products are properly tracked, stored, and managed.
Novelty Ecommerce Solutions
We provide customized ecommerce solutions to help customers ship regulated items efficiently and safely. Our innovative services ensure that the highest quality of goods is delivered on time with full compliance.
Temperature Controlled Storage
We understand the importance of maintaining regulated items at specified temperatures. That's why we provide our customers with temperature-controlled storage solutions to keep their products safe and secure.
Flexible Return Policies
Our flexible return policy allows customers to quickly and easily send back any damaged or expired goods. We also provide the necessary documentation for returns and damage claims.
With SHIPHYPE, you can trust that your shipments will be handled with care and compliance. Our team of experts is always available to assist you in any way needed. Contact us today to learn more about our 3PL services for regulated goods. We look forward to helping you grow your business.
Request a quote
Fill the form below and our sales team will be in touch.
Don't like forms?
Email Us:
[email protected]